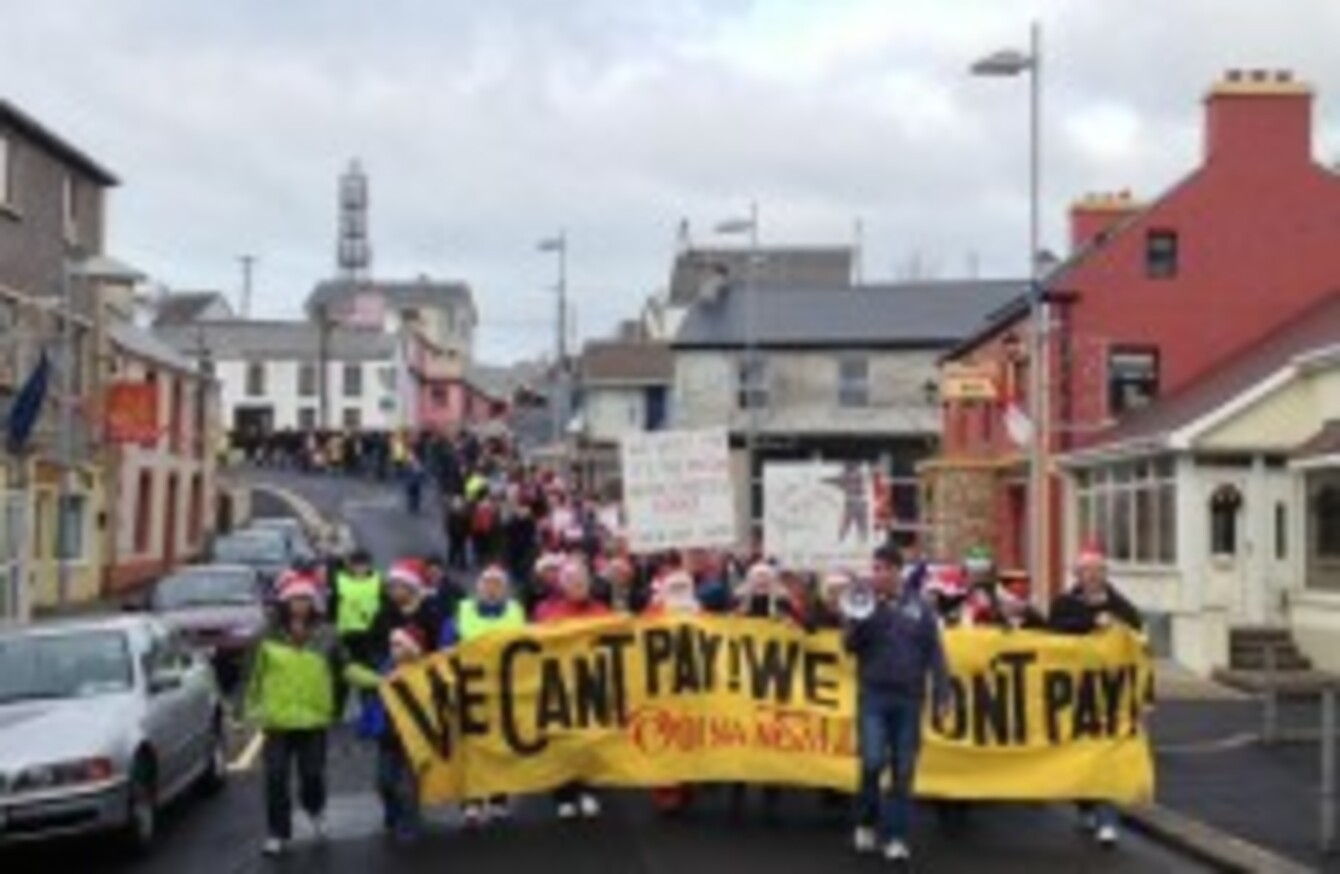 Updated 7.55pm
TWO PROTESTS AGAINST water charges were held today- one in Dublin and one in Donegal.
'Can't Pay, Won't Pay' organised the event in Dungloe, Co Donegal.
Councillor Michael Cholm Mac Giolla Easbuig was among those who attended. He told TheJournal.ie that up to 500 people came out for the protest.
He added that, "Even though I am a councillor, if anybody wants help stopping water meters going in or taking them out – I will help anyone."
RTÉ is reporting that around 300 people attended the demonstration in Dungloe.
Source: Video TheJournal.ie/YouTube
Meanwhile in Dublin, 'Cavan Says No' and 'Dublin Says No' were among the demonstrators at a 'non-political' protest outside the GPO in Dublin today.
The Irish Times reports that around 200 people were at the protest.
Source: Djpitcher/YouTube
'Dublin Says No' reported that, "People have turned out in their hundreds for the protest organised today in Dublin City and the atmosphere is electric.. Fantastic turnout for a protest that was organised only ten days ago through social media."
First published 4pm