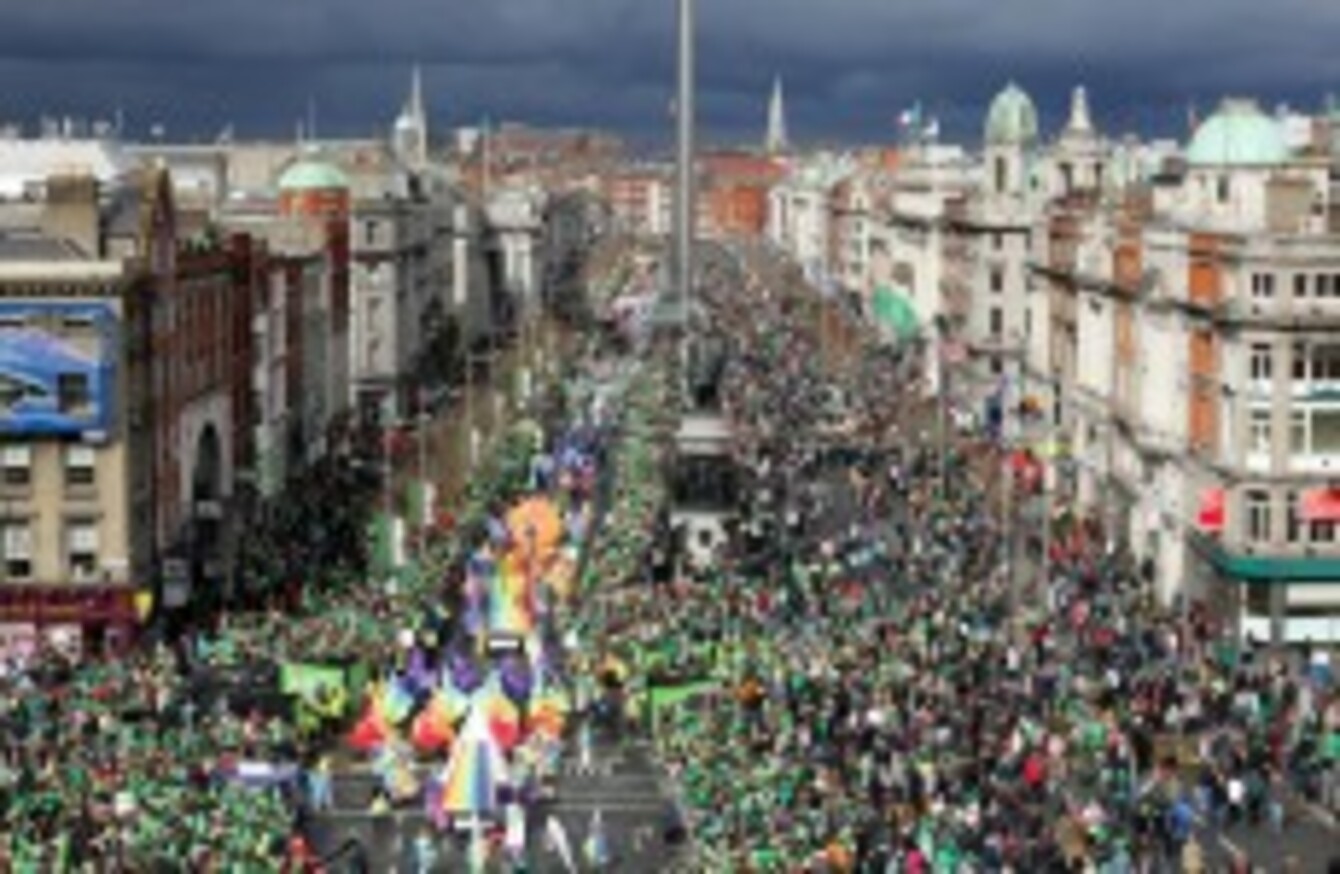 Image: Niall Carson/PA Wire
Image: Niall Carson/PA Wire
IT'S SO CLOSE you can almost taste it. Almost.
It's just a matter of hours until the St Patrick's Day bank holiday weekend starts, so you need to know the most important stuff: what's the weather going to be like for it?
St Patrick's Day can often fall victim to sludgey March weather, but the past few days have given brief signs of optimism with a respite from the terrible weather which has hit most of the country in recent months.
Here's what Met Éireann is saying right now. Today is going to be mainly dry, with temperatures hitting as high as 13 degrees (so far so good).
Saturday is likely to see some drizzle in the north and west but everywhere else will be dry – PLUS Met Éireann is even promising sunny spells across the whole country by the afternoon. SUNNY SPELLS!
But rein in the optimism: Sunday is going to be cloudy with some persistent drizzle and right now, Met Éireann says St Patrick's Day looks like being very similar.
Forecasters are promising outbreaks of drizzle in parts of the country but a mostly dry day, if rather cloudy. In what feels like a desperate attempt to placate our fears, Met Éireann says temperatures will be "no better than average generally but nights will be relatively mild and frost-free".
Well, at least that's something.