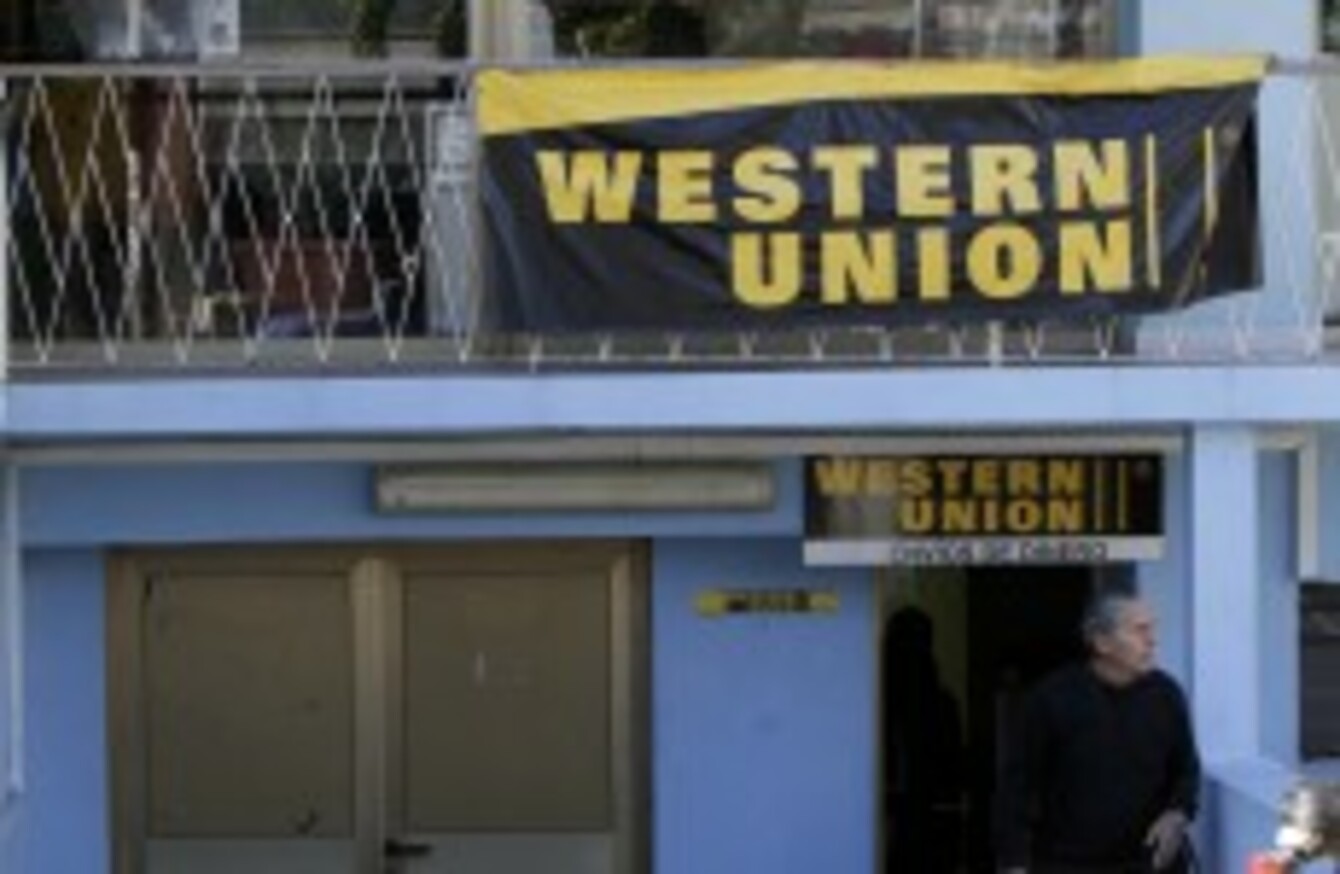 Image: AP Photo/Franklin Reyes
Image: AP Photo/Franklin Reyes
WESTERN UNION'S IRISH arm has been slapped with a €1.75 million fine after regulators found a number of holes in its anti-money laundering policies.
The Central Bank imposed the penalty after the money-transfer firm outsourced key work designed to stop the illegal practice to a subsidiary in Lithuania.
It said the company also came up short in keeping customer records, training retail agents and identifying suspicious activity.
Western Union operates a network of agents in Ireland and it relies on them to collect people's information, but the Central Bank found it didn't have procedures in place to make sure they properly checked ID and held onto copies of documents.
It also didn't have any IT system that monitored potentially suspicious transactions worth less than $500, instead relaying on staff in Denver to do the work.
That meant it could be easy for money to be laundered or sent to terrorist groups in multiple, small transfers.
Central Bank enforcement director Derville Rowland said Western Union was a global leader in the payment-services industry and it was worrying it didn't have the right systems in place.
(Our) action must be viewed in light of the inherent risks in the sector in which this firm operates and by reference to the scale and geographic size of the firm's business and its reliance on third party agents and outsourced service providers," he said.