NEED TO CATCH up? TheJournal.ie brings you a round up of today's news.
IRELAND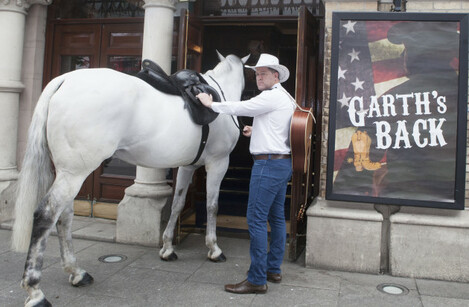 One year on... Fair City's Maclean Burke as Garth Brooks outside the Gaiety Theatre in Dublin today to publicise the new play 'Are You There Garth? It's Me Margaret'. Source: Leah Farrell
WORLD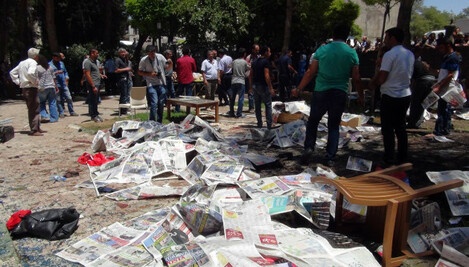 Dead bodies covered by newspapers at the site of the explosion. Source: Associated Press
#TURKEY: Initial investigations have indicated Islamic State militants were responsible for a suicide bomb which killed 30 people in Turkey (above).
#AUSTRALIA: The man who was convicted of the manslaughter of Irishman Thomas Keaney in a one-punch attack was sentenced to nine years in prison today.
#LA: Demi Moore has said she is stunned and saddened by the death of a 21-year-old man in the backyard pool of her Los Angeles home.
INNOVATION
PARTING SHOT
A Fifa news conference had to be suspended today after president Sepp Blatter was pelted with fake cash. Comedian Lee Nelson invaded the stage and interrupted the conference before showering Blatter in notes.
https://vine.co/v/e65zmXInjUl
Get our daily news round up