IAN NOLAN DECIDED to launch LegalShine during the row over high fees paid to consultancy services by Irish Water.
He thought that there was a "huge amount being spent needlessly".
With a background in management systems for legal companies, he knew that big organisations are sometimes overwhelmed by the sheer volume of information that comes at them, and that sometimes they end up parting with money unnecessarily.
Nolan, along with college friend Thomas Rabazo, whose background is in big data and text analysis, decided to see if they could find a way to make money for themselves – all the while saving money for the bigger boys.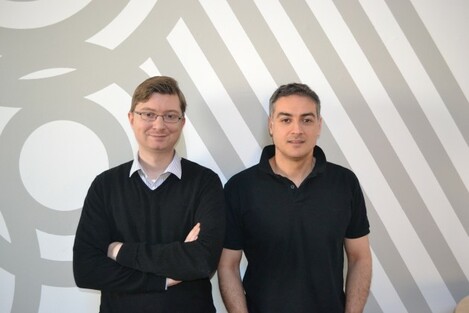 Ian Nolan and Thomas Rabazo Source: LegalShine
Better billing
The result is LegalShine, a product that allows large companies keep track of how much they are spending on legal advice.
"It allows us to see if the law firm is being efficient, and are the contracting company is being efficient in the use of time in instructing the law firm."
Six clients, including one Government department and two banks, alongside multinationals and an accountancy firm, are currently trialling the programme. It works by crunching the text on legal service bills and turning it into easy to analyse data.
"Government and banks have a big problem controlling that spend because it's so hard to see what's going on."
In organisations that are bureaucratic and are slow to adapt technologically like the Government, state-run banks and insurance companies, they would have a problem.If you want to get to the bottom of these inefficiencies you need to be able to analyse what's going on.
LegalShine screenshot Source: LegalShine
Getting clarity on what a company or state organisation is spending on legal fees frees up budgets for more important purposes, Nolan argues.
With some companies spending hundreds of millions on these fees, the 10-15% LegalShine aims to save adds up to serious capital.
Pressure
The legal sector, he says, can't rely on being insulated from technical innovations such as those provided by LegalShine.
The very big law firms are under a huge amount of pressure. Small tech start-ups are picking up the work they used to do.
He cites the example of LegalZoom, which automates the process of obtaining legal documents such as contracts and wills.
"You have these start-ups eating away at what the law firms used to do, so there's a realisation that their business model is under pressure."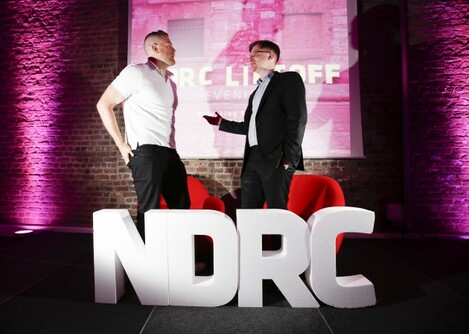 Nolan with Jamie Heaslip after winning the NDRC Lift Off competition Source: Conor McCabe Photography
Legal firms themselves have not been hostile to LegalShine, he says. Many are quite the opposite, welcoming a tool that can tackle inefficiencies and make them competitive with interlopers nipping at their heels.
"From everyone's point of view the lack of transparency in the system isn't going to continue…what we're deploying is a forward looking and data driven approach to an age old process."
Lessons
After winning the NDRC lift off competition earlier this year, Nolan and his partners wasted no time in going after some of the biggest companies in the country.
Starting with small fry, he warns, is a mistake too many start-up companies and SMEs make.
"The typical view of a start up is that you start with small companies, but we didn't find that the case. The bigger the problem, the more willing a company was to work with us."
He advises against going in thinking you have all the answers, though – something which has cost the company in the past.
"The number one lesson is to listen to what your customer wants. We've made wrong steps when we tried to anticipate what they want. Everything we've learned we got from talking to our customers. Don't do anything without talking to them first."
Future plans
Having started on a threadbare €20,000 budget, LegalShine is now setting its sights on bigger goals. First on the menu is raising capital, with a funding round understood to be on the horizon.
"It's never been easier to get the seed funding for a company off the ground. The NDRC gave an initial €20,000 in funding, and after that there's Enterprise Ireland and an active community of angel (investors) in Ireland."
There's a culture at the moment of start-ups and people want to be involved.
Do you know an SME or start-up that is using digital technology to save on time or money? We'll be covering companies like this throughout August, so let us know in the comments.