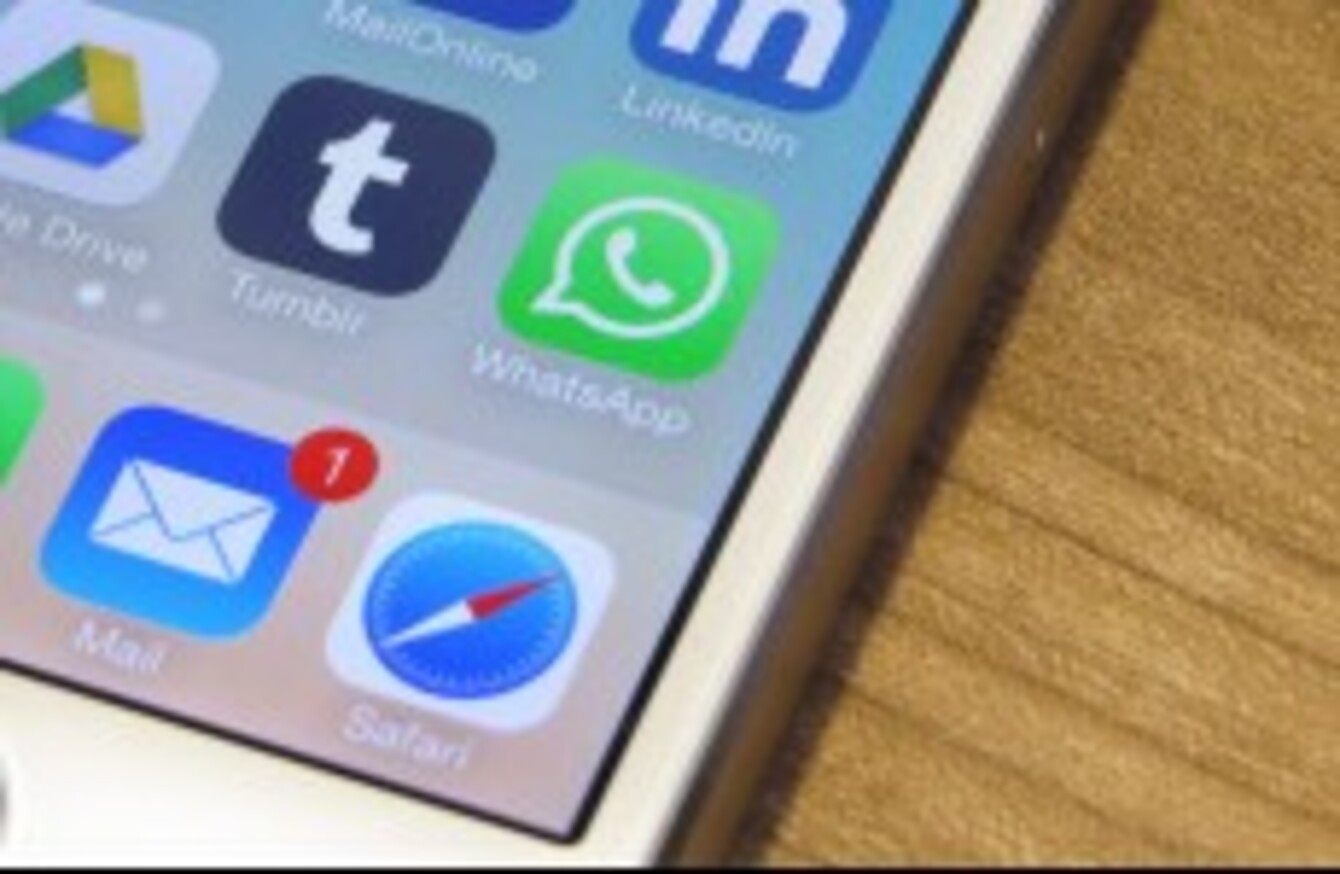 Image: Edward Smith/EMPICS Entertainment
Image: Edward Smith/EMPICS Entertainment
WITH MORE THAN 600 million people using it, WhatsApp is up there as one of the most popular instant messaging apps out there so it's likely yourself and a few friends have it.
If you're just using it for chats and nothing else, then you're missing out on some useful features. Here are a few you should be aware of.
Note: the tips provided are for the Android version of WhatsApp. The same features exist on other versions like iPhone and Windows Phone but with slight variations.
Change enter to send
If you're more likely to write short messages to people, then it might be handier to turn the enter button into send. To do this, go into settings, chat settings and it will be the first option presented to you.
Turn off auto-downloads
Getting picture messages is handy, but when you're on a limited data plan, it can be the difference between staying under your limit or exceeding it.
To change this, go to settings and select media auto-download. Here you can decide what files are allowed to download automatically when you're on 3G/4G, on WiFi and when you're roaming.
Add chat shortcut 
If you want a quick way of accessing one-on-one or group conversations, you can create an app shortcut to your home screen, allowing you to jump into the conversation immediately.
When you're at the chats screen, hold down on the chat in question and you will bring up a pop-up menu with the option.
Alternatively, you can select the conversation, select settings and tap 'more.' Doing this should present you with the option to add a shortcut.
Email conversation as text file
Who knows when this might come in handy, but if you want to keep a conversation (or images) on your computer, you have the option of emailing it as a text file. On the chat screen, hold down on the conversation in question and the option will be there.
You have the choice of including media in your mail, which is useful if there are video or audio clips you want to transfer to your computer.
Create a broadcast
Sometimes you will want to get a message out there, but the idea of creating a group chat might not be the most useful idea if you're messaging a large group. To send a once-off message to said group, go into chats and hit settings. The option to broadcast a message should be found under groups.
Only those people who have your number in their address book will be able to see your broadcast message.
Search conversation
Should you need to find something that was definitely mentioned in a conversation, but don't want to trawl through the conversation, hit settings, then search and type in word(s) you're looking for. Easy.
Archive all conversations
Instead of saving, archiving all conversations hides everything from your chat feed, allowing you to access any of them if needed. If you want to do this, go into settings, then chat settings and scroll to the bottom.