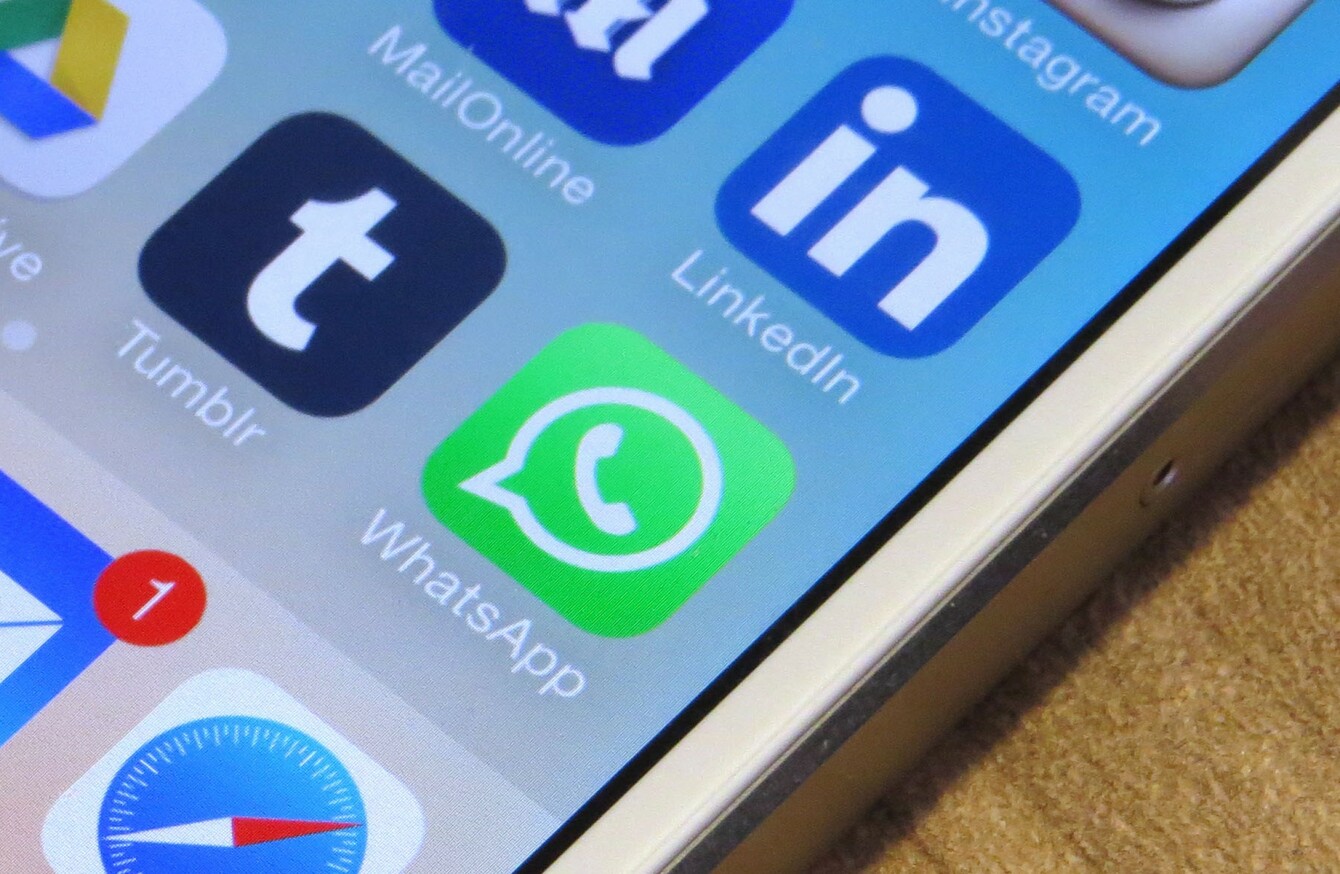 Image: Edward Smith/PA Images
Image: Edward Smith/PA Images
WHATSAPP IS SCRAPPING its annual subscription fee and will instead focus on connecting businesses with users.
When WhatsApp first launched, it was a paid app before offering the first year free and charging €1 for additional years.
Now its CEO Jan Koum told the DLD conference in Munich it will get rid of this and allow users to sign up for free. Those who paid the subscription this year will get a refund over time.
According to Re/Code, the app has ruled out the possibility of introducing third-party ads on its service. It would instead look at ways businesses can connect with individuals while avoiding spam and unwanted advertising, similar to the approach Facebook Messenger is taking.
It detailed the ways the service could be used.
That could mean communicating with your bank about whether a recent transaction was fraudulent, or with an airline about a delayed flight. We all get these messages elsewhere today – through text messages and phone calls – so we want to test new tools to make this easier to do on WhatsApp, while still giving you an experience without third-party ads and spam.
When asked why they decided to scrap the fee, Koum said it was because it added barriers for some users who hadn't access to a credit card, mainly those who live in developing countries.
Facebook's CEO Mark Zuckerberg was famously quoted as saying products aren't interesting until they have a billion users back in 2014 and the move suggests it's close to this point.
Wired mentions it's now at 990 million monthly active users and Koum was hoping to announce a billion today.