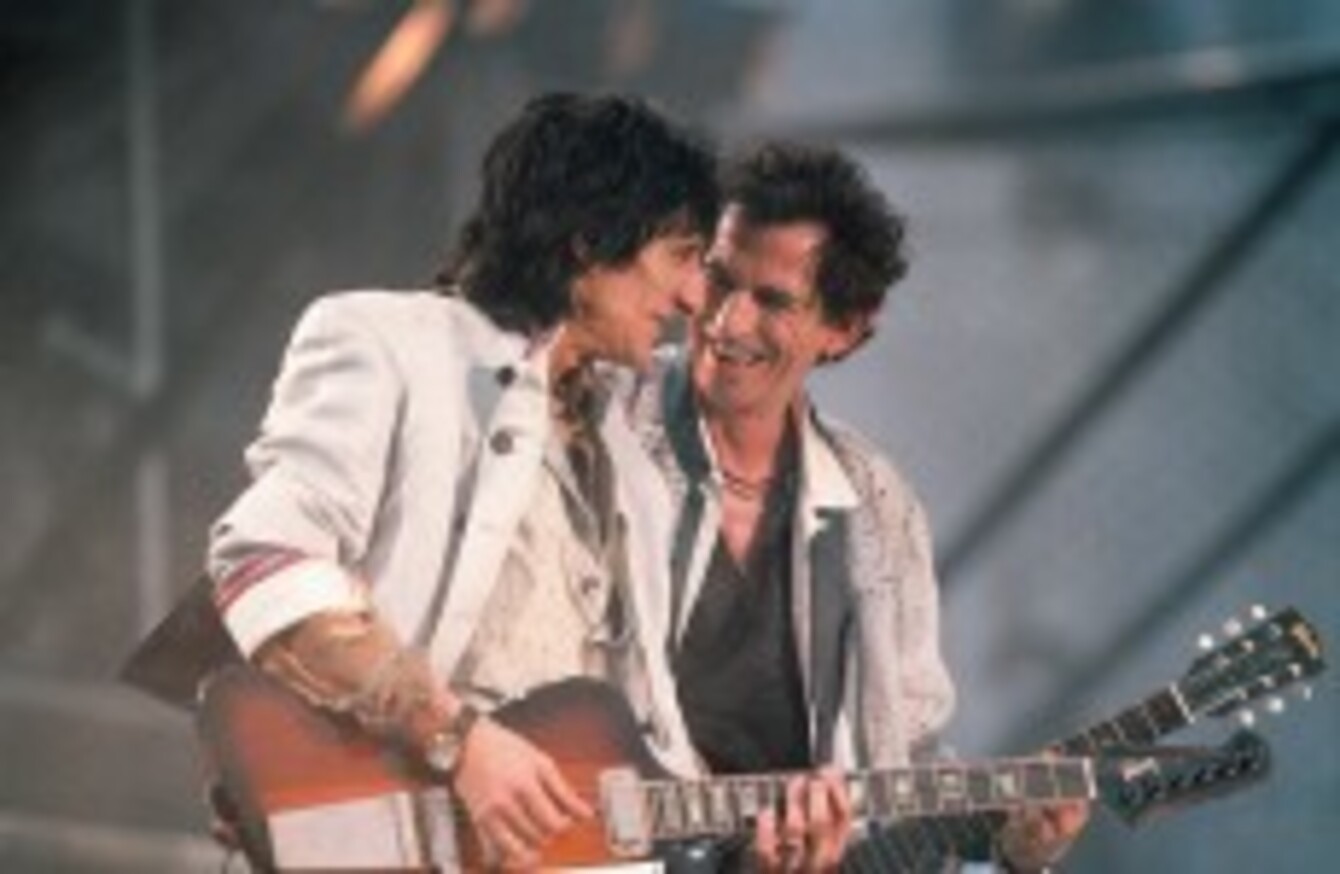 Image: EMPICS Entertainment/PA
Image: EMPICS Entertainment/PA
THE SOCIAL MEDIA revolution has brought many interesting concepts to the fore. From the evolution of news and how it's presented, to citizen journalism, there's much to laud about the new world order (obviously it's far from perfect, but what is?).
Twitter and Facebook have brought something else to the table – the ability to engage with celebrities and otherwise inaccessibly famous types.
WholeWorldBand (WWB) is a music smartphone app with a difference – it's stated aim is to increase collaboration and put unknown artists centre stage. Laudable enough in itself but there are plenty of other apps doing similar.
Where WWB  stands out is that you can actually record and jam video and music with a huge list of famous artists (and growing all the time) who have taken the app to their collective hearts.
The brainchild of Irish resident Kevin Godley (of Godley & Creme and seventies mavericks 10cc fame), the app basically facilitates the ease of recording of demos, or should you wish, mash-ups with other people's posted videos.
And an awful lot of well-known people have video sessions and content up there, from the Rolling Stones' Ronnie Wood to Lisa Hannigan, Michael Bublé to Stewart Copeland of the Police (who describes the app as 'good for creativity').
So you can add your voice to theirs and create something special. Or you can just mess around and create something silly, whatever takes your fancy.
Speaking to TheJournal.ie, project CEO and former Ericsson Ireland head honcho John Holland describes the evolution of a very modern idea.
"It all started with Kevin writing a song with Sting in New York in the nineties," he says.
Everybody loved the song but they were never in the same place and it ended up going in all sorts of different directions. A decade passed and Kevin started to wonder whether something could be done about that on the internet.
Given his background (Godley is also a prolific

music video director

), it made sense for video to be part of the whole thing. He started talking to the right kind of tech people around about the same time I was back in Ireland working for Ericsson.
I was brought in to advise on the project and was asked to be CEO, but I was just too busy. I do remember though the line of kids who'd queued for hours looking to try the prototype at the 2012 Hot Press Music Show. That stuck with me.
Fast-forward to October 2013 and WWB has gone live with Holland, taking the leap of faith, onboard as chief executive. A short year and a half later and it's winning best app at the Digital Media Ireland awards and gone live in 107 countries.  That's a lot of progress in a short space of time.
It's also built up downloads numbering well into the six figures, although it's not into the millions yet as Holland acknowledges.  That may come with the dawn of an Android app (which is in the works) – at present WWB is Apple-only as the company's tech experts haven't been able to perfect the syncing necessary for production quality on Google's system as yet.  A web version has recently gone live for PC and Mac also.
To get a feel for how it works, check out this video originating from a Ronnie Wood session within the app:
Source: WholeWorldBand/YouTube
So one video (produced by a very, very famous person) can be built upon to create something fairly special.
"Oh this is going to produce hits, no question about it, that's why we've put so much effort into the copyright side of things (WWB doesn't own any of the music that people upload to it, something they're very clear about)," agrees Holland.
Having perfected the sync (basically making sure tracks overlaying each other are production quality) – which is so important when you're dealing with prestige musicians and professionals – the only way is up from here.  We've put so much effort, between engaging and creating, into getting the user experience right.
If you consider, we haven't marketed this particularly heavily, it's been built up by word of mouth.  And it's working.
Now it's all about breaking down the door that was closed – video is so important for upcoming artists and bands but the recording studio has never been open before. Now it is.

Source: WholeWorldBand/YouTube
That's all very well and good, but if, as Godley states above, WWB is all about musicians getting paid what they're worth, what is the app's owners end in all this?  And how do the musicians get paid?
Well first things first WWB charges a 17.5% commission on any in-app transactions. Beyond that, users are free to charge what they like for their content. And yes, that does include the famous people – they're not in it for nothing.
Also, much of the app's profits are made via downloadable add-ons – be they video or audio effects, or specific campaigns for bands who are looking to market themselves.
"The app is set up for artists to charge whatever they feel is appropriate for whatever they create," says Holland.
The power is in your hands. You can charge zero or you can charge €5.99 to record on your session.
But you can also see what is on offer before committing to anything, and plenty of people are giving their sessions away for nothing. Plus, if a song hits paydirt or goes on YouTube and does well, you can share in the revenue.
It seems things are coming together for WWB. So what do the creators have in mind for the 'next big step'.
"We have a lot of big announcements due at the end of the year, very interesting developments but obviously there's only so much I can say about that," Holland says.
This is a long game. An 'overnight' success will probably take ten years. But we're in it for the long haul.
We have incredibly discerning and supportive investors, who like a big idea, but also want people who can deliver on it.  And we can.
And what do the team feel WWB's place is in the music firmament?
We're not a reaction to the music industry. But we're bringing people together. We aim to be a major contributor.
This month, as part of TheJournal.ie's ongoing startup and small and medium enterprise (SME) focus, we are looking at the music industry.
To view other stories from our collection, click here.
First published 12 April