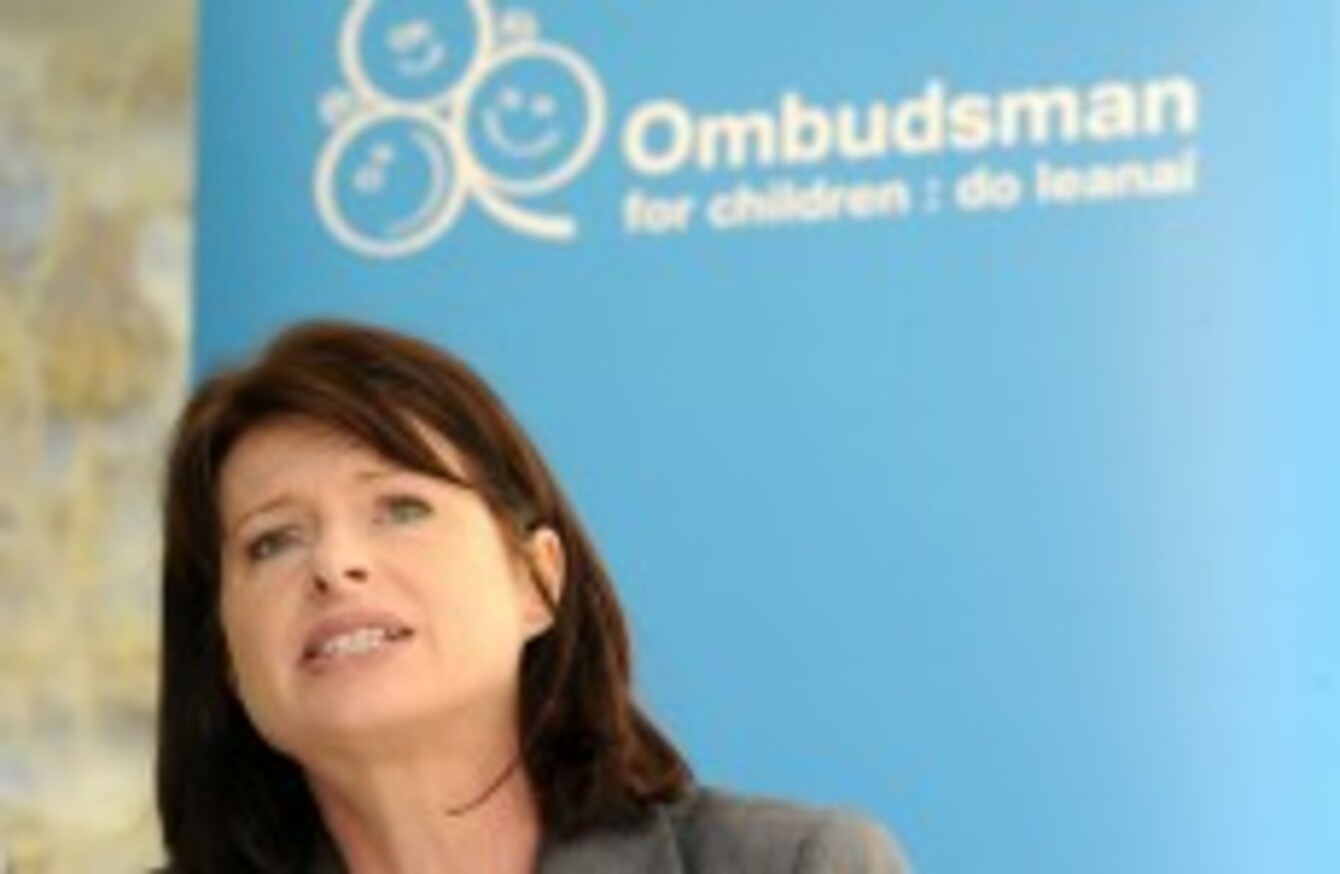 Emily Logan
Image: Sasko Lazarov/Photocall Ireland
Emily Logan
Image: Sasko Lazarov/Photocall Ireland
THE OMBUDSMAN FOR Children has described as "wholly unacceptable" the decision of a school to refuse to enroll a pregnant girl and has called on the school to apologise for the treatment of the 16-year-old.
The mixed Catholic ethos school in Munster was the subject of an investigation by the office of Emily Logan after the girl and her mother filed a complaint about the matter.
The Sunday Times reported yesterday's story before the Ombudsman released her report saying on Twitter last night: "I believe it is in the public interest to see reality of how some children are treated."
The report detailed how the girl underwent a successful interview for the school in 2009 and was accepted but after her parents informed the school of her pregnancy the principal said that she would not be accepted because of her circumstances.
In a subsequent correspondence with the Ombudsman, the school principal remained defiant, saying in correspondence: "This school is NOT* a haven for young pregnant people or for young mothers who, in particular, have been in two other post primary schools."
Speaking to Newstalk's Breakfast programme, Logan said she found this stance and the treatment of the girl to be "wholly unacceptable" and said the series of exchanges between the parents and the school were "quite offensive".
"He was absolutely clear that he saw the interaction as interference with the moral actions of his school and he was extremely defiant," she said.
Logan later told Morning Ireland that there was no legal basis for this stance although there is no legislation which prevents the school from doing what it did. She said she hoped to see legislation on enrollment passed later this year.
"In my view, the school are not and should not be allowed to do this. The Department of Education have taken the recommendations that we have made very, very seriously," she told RTÉ.
Logan added that neither the school in question or its principal had apologised to the girl. The girl, whose anonymity is being protected, has since enrolled at another school and is said to be doing well there following the birth of her baby.
The Ombudsman added: "I believe that the person has mistreated this girl and very insensitively communicated with both her and her family and it's my view that at the very least that the girl should be apologised to.
"They have not apologised. I am concerned about a persistent and defiant attitude like that so I'll pursue that locally."