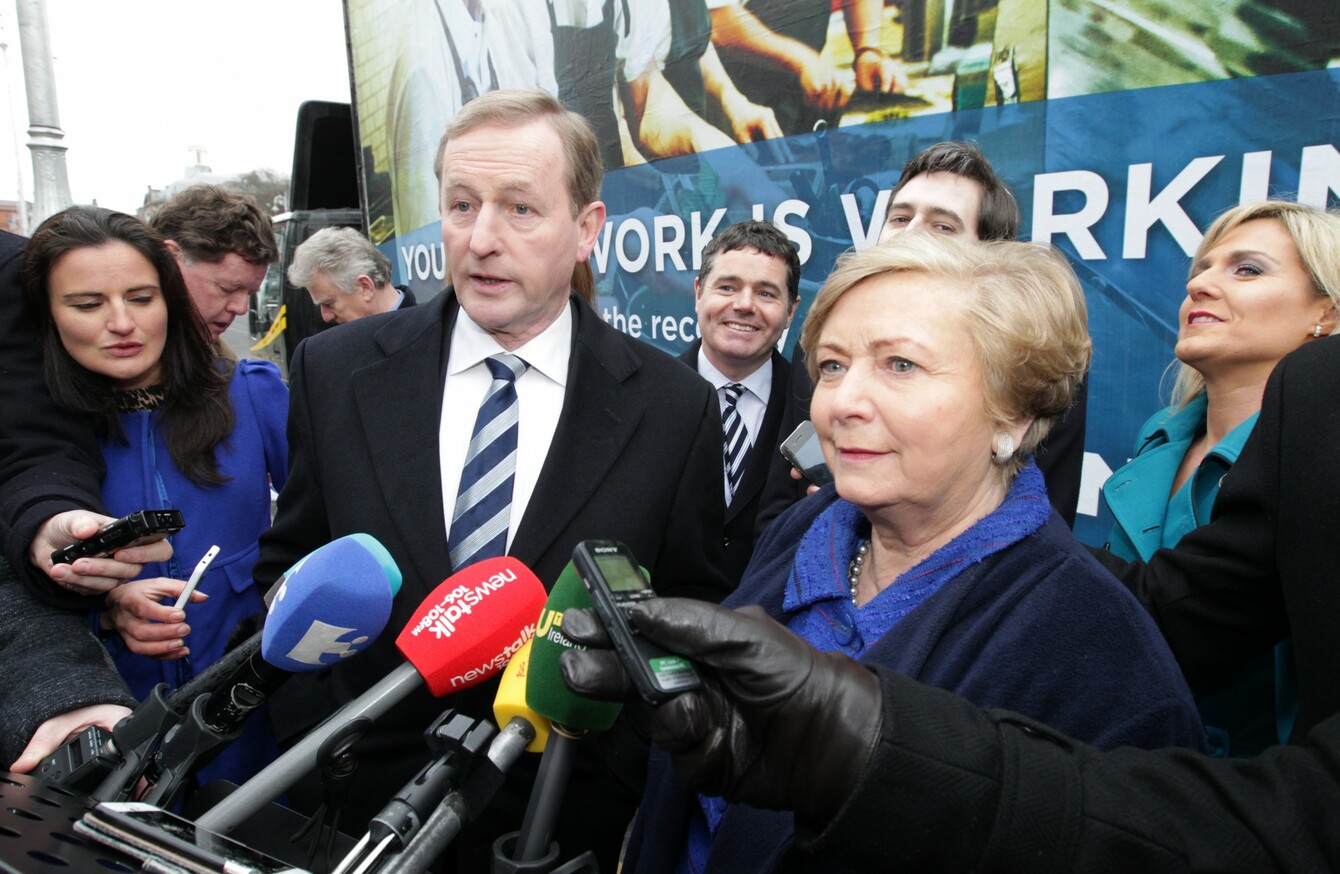 Image: Mark Stedman/RollingNews.ie
Image: Mark Stedman/RollingNews.ie
POLITICIAN'S VOICES AND opinions will be given a lot more attention after the summer.
Not so much because they'll have more to say, but because the Dáil chamber will be upgrading its sound systems when the Dáil rises for the summer recess on 21 July.
The upgrade includes the replacement of critical aspects of the Dáil chamber equipment, mainly microphones, voting components and modern chamber and committee room graphical display units.
This not only means that those who wish to listen in will be able to hear what politicians have to say more clearly, but that more of the Dáil's debates will be of "the recommended voice reinforcement standards for broadcast quality", and presumably will feature in more radio and television reports.
Earlier this year, there was uproar when the Dáil announced that it would take a longer summer recess than usual to allow for works and upgrades to Leinster House.
Voting system upgrade 
The electronic voting system in the Dáil chamber also needs to be upgraded to provide a button for TDs who want to abstain on votes. Currently, there is only a facility to cast a vote for or against a proposal.
The voting system was installed in 2001 and its operating systems are based on unsupported and out-of-date media. The current voting display has become increasingly difficult to support as spare parts are not easily available, which makes repairs more difficult.
The voting display will be replaced with a modern, high-resolution and remotely controllable, graphical display units that can quickly summarise voting-data visually; display documentations, presentations and videos to displays around campus.
Including the removal of old units and cabling and the installation of new equipment, the 250-year-old building's upgrades will take eight weeks. The project is due to be completed before the Dáil reconvenes on 27 September.