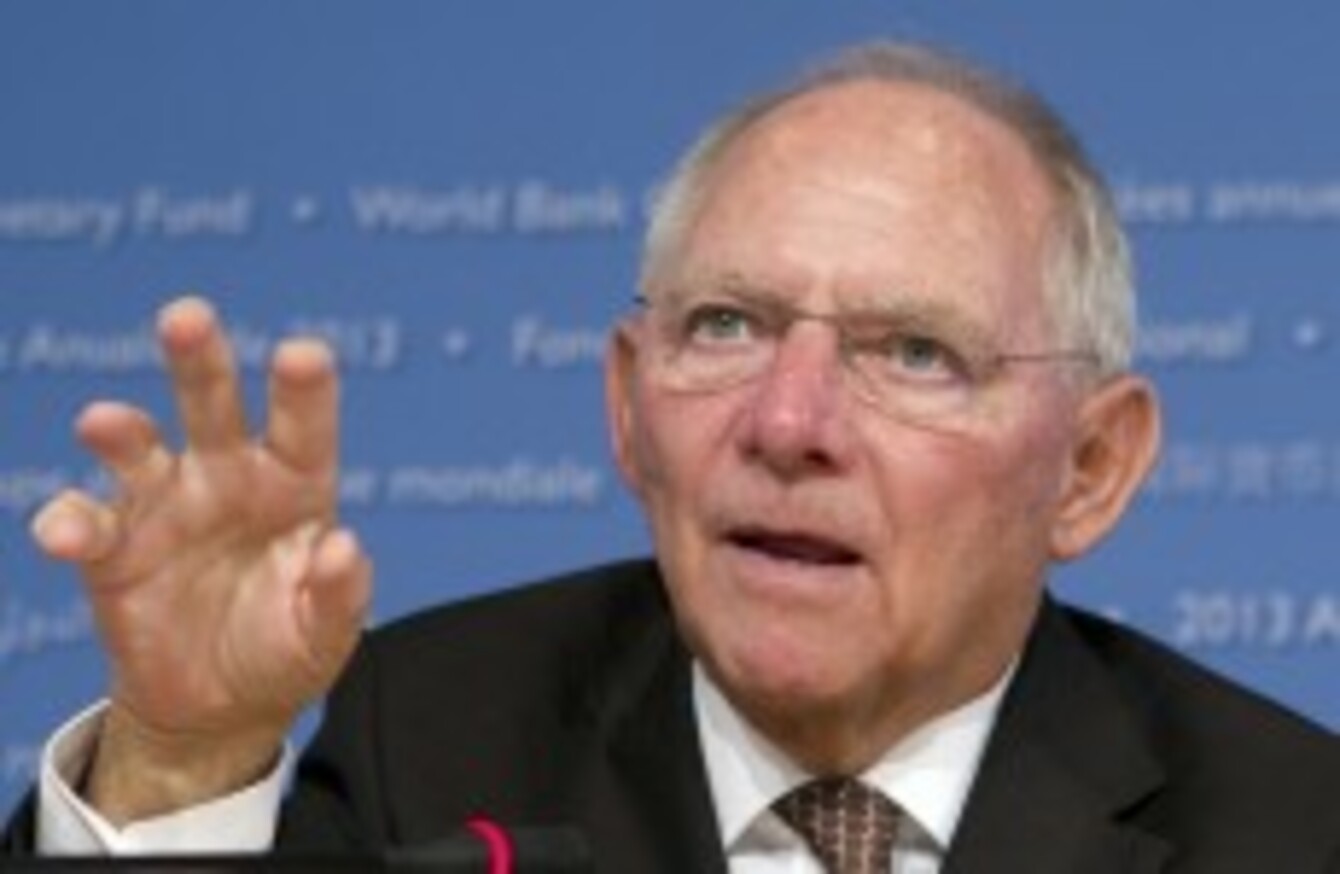 German Finance Minister Wolfgang Schaeuble
Image: Jose Luis Magana/AP/Press Association Images
German Finance Minister Wolfgang Schaeuble
Image: Jose Luis Magana/AP/Press Association Images
THE GERMAN FINANCE Minster Wolfgang Schaeuble said today that it is unlikely Ireland will be able to have "retroavtive" access to the European Stability Mechanism(ESM).
Speaking  in Luxembourg today he seemed to rule out Ireland's access to the  fund stating that it would require a change in German legislation. Schaeuble said:
Ireland did what it had to do and now it's fine.
He added that any "retroactive" bank recapitalisation is "especially not probable for the time being because there is no direct bank recapitalisation, it is not even in the given treaty, and in Germany we need a change of German legislation…".
The government has been pushing for the ESM fund to retroactively recapitaise the Irish banks that were recapitalised by the Irish taxpayer when the banks got into difficulty.
Last month, the ESM Managing Director Klaus Regling played down the chances of Ireland securing retroactive direct recapitalisation of AIB and Bank of Ireland.