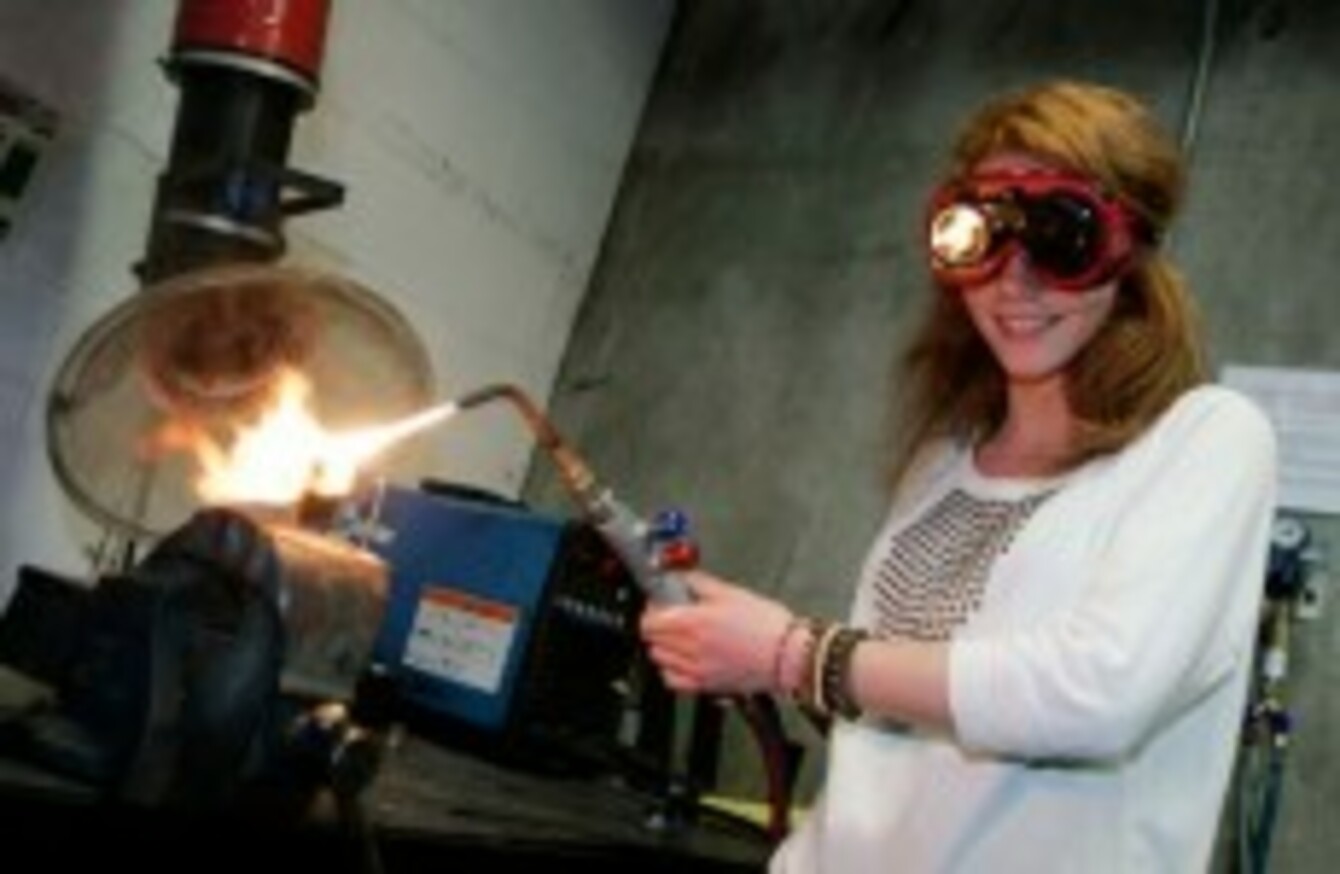 Engineering student Iseult O' Donnell.
Image: Thomas Deane/TCD
Engineering student Iseult O' Donnell.
Image: Thomas Deane/TCD
A GROUP OF secondary students have just spent a fortnight in the lab making robots and throwing eggs off roofs, as part of a programme designed to get Irish girls interested in engineering.
The two-week summer camp had eight young women from Dublin and Wexford designing solar-powered cookers, programming LED lights, and generally getting a hands-on preview of what a career in engineering might involve.
"I wasn't sure what we'd be doing," said Miriam O'Callaghan from Santa Sabina Dominican College in Dublin, one of this year's participants.
"I thought engineering was only about structures and things before I came in, but it is so much more than that. It has been a lot of fun."
Among the gleeful experiments performed by the girls, who are all entering 5th year in the autumn, was something known as the "egg drop."
"We had to design and build a device to get a raw egg safely to ground when thrown from the top of the building," said Aoife O'Shea, from Our Lady's School, Terenure.
The annual workshop, run by the school of Engineering at Trinity College Dublin, was started in 2008 to bridge the long-standing gender gap in the field of engineering in Ireland.
A 2013 report by Engineers Ireland found that "men outnumber women in the engineering profession by nine to one."
In Ireland at present, only 26% of researchers in STEM (science, technology, engineering and maths) are women.
"As a profession we do a relatively poor job of this, and girls in particular tend not to consider it as a viable career path," said Professor Kevin Kelly, who runs the programme.
However, he added that "around 70% of girls going through the programme have gone on to engineering programmes at third level, which I think suggests we are doing something right."
One of those, third-year Trinity engineering student Iseult O'Donnell, spoke about the importance of concrete experience in attracting female students to the field.
"I was thinking about science [in school], but when I did the programme I loved the way that we didn't just study the science stuff, but actually got to use it to create solutions to real-world problems," she said.