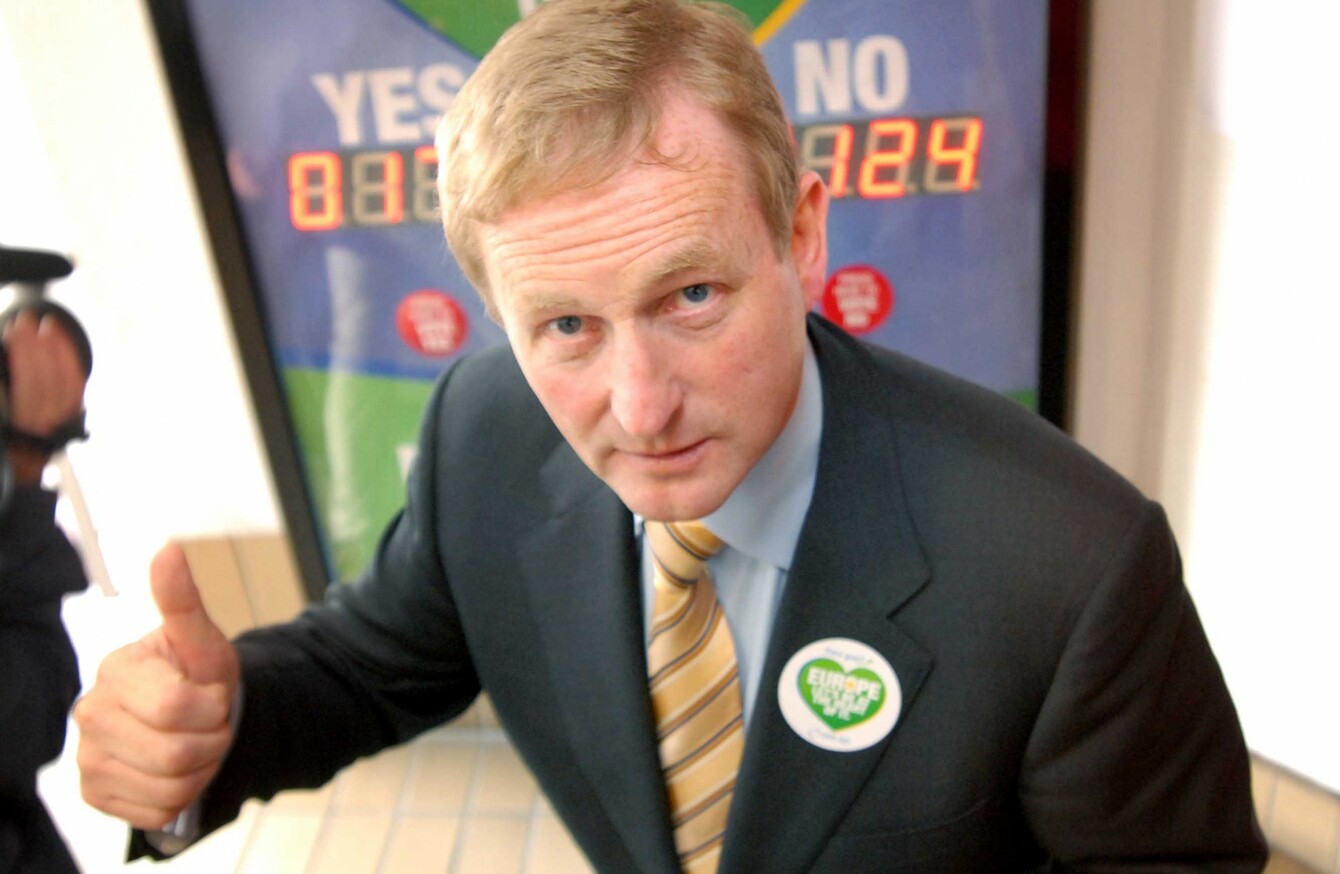 Image: Sakso Lazarov/RollingNews.ie
Image: Sakso Lazarov/RollingNews.ie
TAOISEACH ENDA KENNY has sought to clarify the government's position on women's rights today, but has not said whether or not Ireland voted to allow Saudi Arabia on an international committee about women's rights.
Speaking today in Canada, the Taoiseach said that he had raised the issue of human rights with Saudi authorities while on a trade mission there, but it was Minister for Foreign Affairs Charlie Flanagan who had raised the specific issue of women's rights in subsequent meetings.
It has been revealed that five European countries voted for Saudi Arabia onto the UN Commission on the Status of Women (CSW), despite the country being perceived as regressive to women's rights because of a guardianship system that requires women to ask for permission from a male family member to work or study.
Belgium was one of the countries to vote for the Saudis, and its government has apologised and said it would vote differently if given the opportunity.
In a statement yesterday, Flanagan said that Ireland's votes in the UN remain a secret as this represents "good functioning of the UN, which is made up of member states of very different views and political backgrounds".
He said that it would be "damaging" for Ireland and "irresponsible" of him if he were to disclose how Ireland voted in this or any other case.
"At my own initiative"
A spokesperson for the Taoiseach said that this "government's concern for women's rights is without question and has been demonstrated on many occasions".
The spokesperson said that Ireland's strong reputation in promoting gender equality was reflected through the fact that the country assumes the chair of the CSW.
They pointed to statements made by the Taoiseach during the trade mission to Canada today, as clarifying his position on the issue:
I went to Saudi Arabia on a trade mission in 2014, and as part of that, at my own initiative, I raised the question of human rights with the Saudi authorities, which obviously includes women's rights, and that has been followed through in Council meetings where Minister Flanagan has specifically raised the issue of women's rights, and that will continue to be Ireland's position.
I said in the Dail at the time (1 April 2014 ) that the question of women's rights, as a specific issue was not raised, but the question of human rights, which obviously includes that, was.
What I raised with the Saudi authorities, as part of a trade and investment delegation, was the question of human rights, and women's rights issues as a specific matter have been followed through by Minister Flanagan at Foreign Affairs Council meetings.
However, speaking to reporters during a joint press conference with Canadian leader Justin Trudeau yesterday, Kenny had appeared to suggest that he had raised the issue of women's rights directly during his Saudi visit.
He said that he had "raised the question of women's rights with the Saudi Arabians when I was there myself a number of years ago on a trade mission".
At that same press conference, the Taoiseach told an Irish journalist "I can't believe that you travelled this distance to ask a question like that" when asked when he would step down.