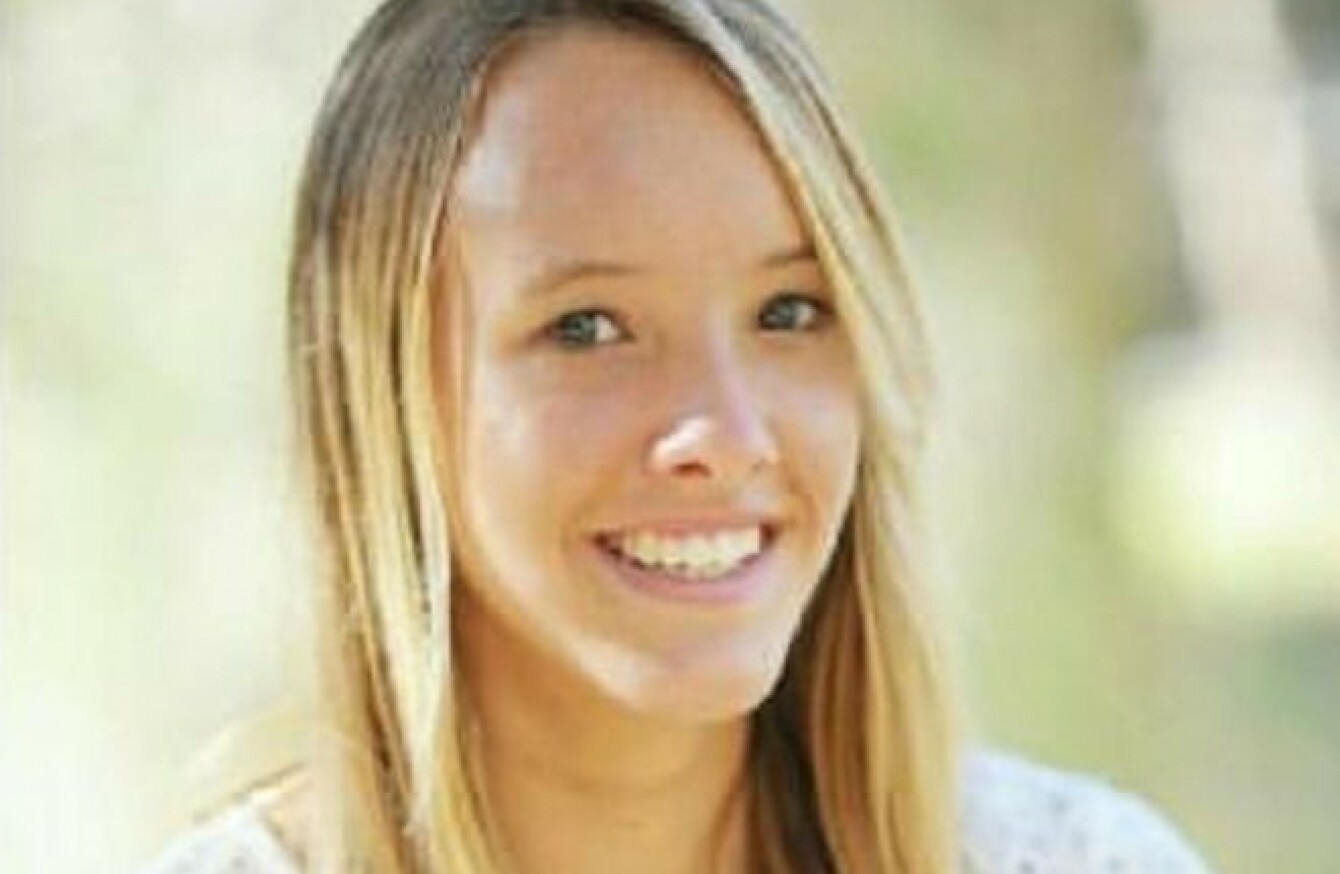 Image: Western Australia Police
Image: Western Australia Police
THE GOVERNMENT IN Australia is considering new proposals to address shark attacks, including culling, after the death of a 17-year-old girl on Monday afternoon.
Laeticia Brouwer was on holiday and was surfing with her father near Wylie Bay that afternoon when she was attacked.
The girl had lost a leg and was bleeding heavily when she was pulled from the water and rushed to hospital in the Western Australian town of Esperance. Her mother and two younger sisters witnessed the attack from the beach and alerted emergency services.
"Father and daughter were surfing out where the waves were breaking and that's where the attack occurred," Acting Senior Sergeant Ben Jeffes told reporters. "The father obviously tried everything he could to save his daughter.
"He's brought her to shore and then the family contacted emergency services."
Speaking today, Federal Environment Minister Josh Frydenberg said he would consider new proposals to address attacks by sharks around the country's coast, BBC reports.
"In light of the recent shark attack the Commonwealth would welcome any proposal to put human life first," he said.
This could include the newest drum line technology, shark exclusion nets, culling or other measures which WA [Western Australia] sees fit.
'Something she treasured'
Family spokesman Steve Evans read a statement saying "the ocean was her and her family's passion.
Surfing was something that she treasured doing with her dad and her sisters. We can take some comfort that Laeticia died doing something that she loved.
Local authorities closed Wylie Bay beach until further notice and people were urged to stay out of the water.
The fisheries department was patrolling the area yesterday and spokesman Russell Adams said a great white was likely responsible for the attack.
"Since 2000 all fatal attacks in WA have been caused by great whites, so you could assume safely it was a great white but we can't say for sure," he told reporters.
A man lost his left arm and right hand when two great whites attacked him at Wylie Bay in October 2014.
Brouwer was the third person killed by a shark off Western Australia in the past 12 months.
A 29-year-old man died in June following an attack at Falcon Beach, near Mandurah, and the same month a great white killed a 60-year-old woman near the state capital Perth.
Experts say shark attacks are increasing as water sports become more popular and bait fish move closer to shore.
- © AFP 2017 with reporting by Michelle Hennessy.