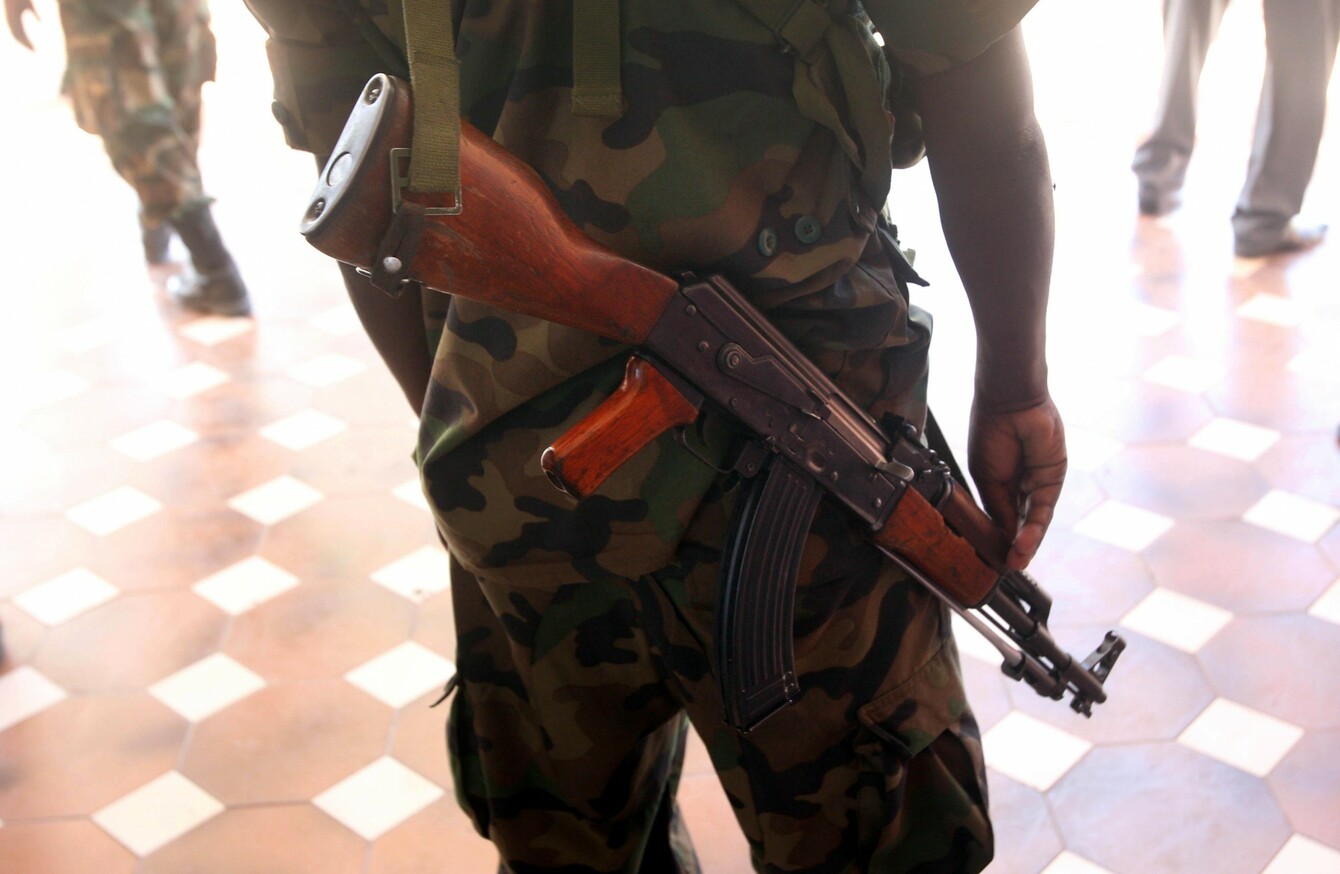 Image: Lewis Whyld/PA
Image: Lewis Whyld/PA
THE SOMALI GOVERNMENT sacked the country's auditor-general today, after his bodyguards were accused of shooting dead the minister of public works, apparently by accident.
Abbas Abdullahi Siraji, the 31-year-old public works minister, was killed on Wednesday when his vehicle was shot at by government security guards outside the presidential palace.
The shooting happened when bodyguards tasked with protecting auditor-general Nur Jimale Farah mistook the minister, who was driving himself in a following vehicle, for an assailant.
After an emergency cabinet meeting, the prime minister's office issued a statement announcing Farah's dismissal.
Arrests
"After hearing a report about the killing of minister Abas Siraji, the minister for public works, the cabinet members have unanimously agreed to discharge the National Auditor General. The position will be temporarily filled by his deputy", the statement said.
The attorney-general and police chief told cabinet that three people have been arrested over the killing and the investigation is ongoing, the statement said.
Farah rejected the sacking, telling reporters the cabinet could not dismiss him without parliament's approval. He said the three suspects who had been arrested were members of his security team
Many government officials, wealthy individuals and foreigners drive around Mogadishu with squads of armed bodyguards who are frequently nervy and trigger happy.
Shabaab militants linked to Al-Qaeda carry out regular bombings and assassinations targeting government officials, while it is rare for a government minister to drive himself, making mistaken identity a strong possibility.
Siraji was born in Somalia but grew up and was educated in one of the world's biggest refugee camps, Dadaab in Kenya. He was elected MP last year and became a cabinet minister in February.
His story was seen as inspiring to many in a country that has suffered conflict and anarchy for the last 25 years and his death has been widely mourned.
- © AFP 2017.