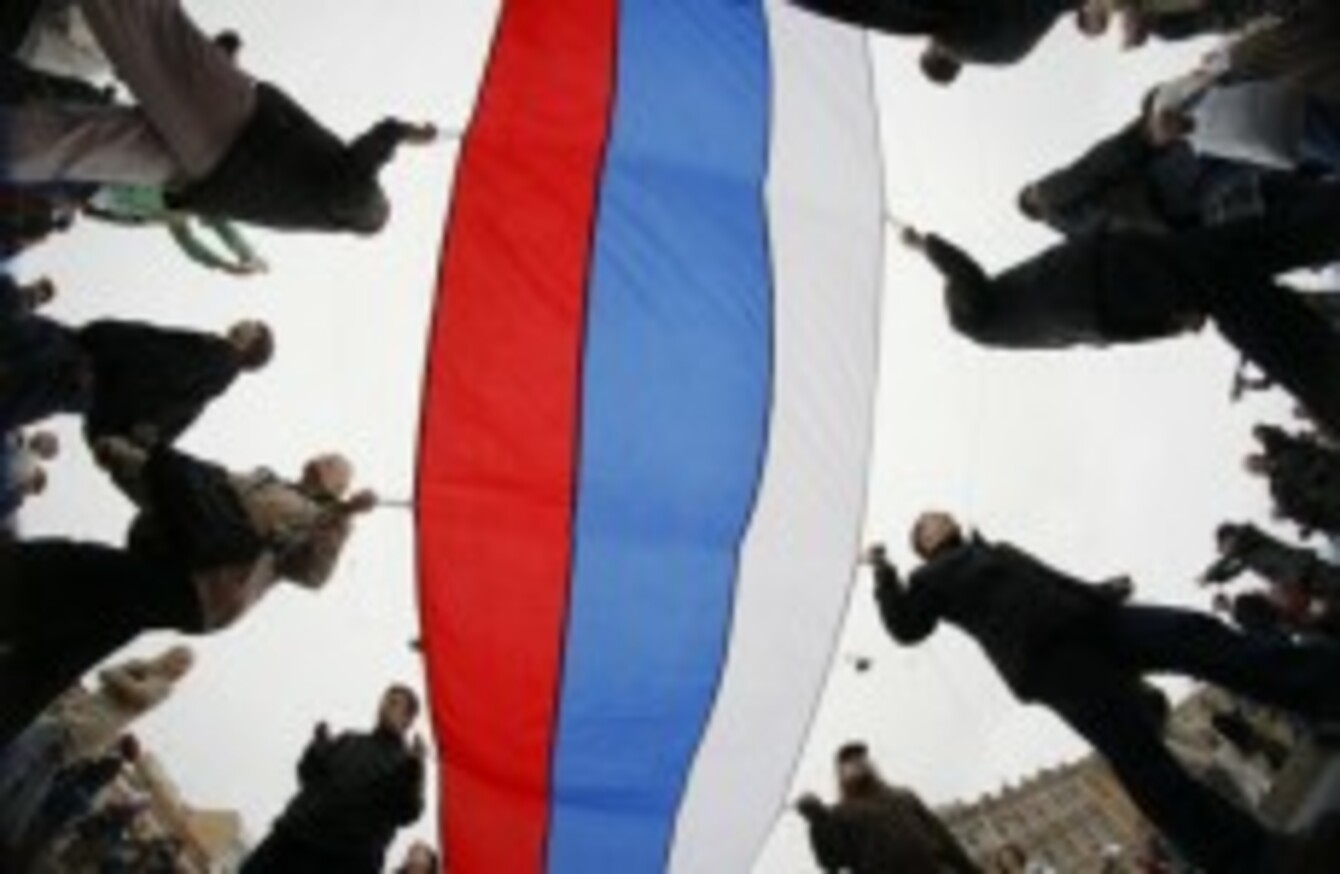 Image: Dmitry Lovetsky/AP/Press Association Images
Image: Dmitry Lovetsky/AP/Press Association Images
RUSSIAN PRESIDENT Vladimir Putin's chief investigator has issued an unusual apology to an opposition paper after it claimed he took its deputy editor to a forest and threatened his life.
The reported apology published in Novaya Gazeta today was particularly startling because the paper has won international admiration and renown for openly criticising Putin in an era when the media is under heavy state control.
The scandal surrounding Investigative Committee chief Alexander Bastrykin – a former Putin classmate who reports directly to the president – erupted when the paper accused him of threatening to kill its deputy editor Sergei Sokolov.
Novaya Gazeta advised Sokolov to leave the country for his personal safety and then published detailed allegations that said Bastrykin had been outraged by an article the deputy editor had written about regional organised crime.
Bastrykin initially denied all charges but then unexpectedly met the paper's chief editor Dmitry Muratov on Thursday for a discussion whose closing stage was attended by Russia's top editors and other media chief.
"I did not have the right to snap. I snapped. I apologise," the paper quoted Bastrykin as saying at the meeting.
"Everyone snaps," the paper's editor Muratov responded. "We accept the apology. The conflict is closed."
The paper has been a frequent target of attacks it links to top officials.
Its Chechnya correspondent Anna Politkovskaya was shot dead in 2006 shortly after she published a series of articles linking the local strongman leader to torture cases and organised crime.
Her case remains unsolved to this day while several of the paper's top reporters have reported receiving death threatens from security agents since.
The vague apology and questions it continues to raise has created a stir in Russia's usually staid and compliant media circles.
"This is the first time in my memory that the chief investigator has made a public apology to the editor-in-chief of a newspaper," said Moscow Echo radio editor Alexei Venediktov.
But it was not immediately clear what Bastrykin had actually apologised for.
He had on Thursday evening admitted to yelling at the paper's deputy editor during a security conference in the North Caucasus city of Nalchik last week.
The deputy editor had earlier published an article essentially accusing Bastrykin of covering for organised crime bosses who received light sentences after being convicted of involvement in the massacre of 12 people in 2010.
One person received a fine of just 150,000 rubles (€3,670) for concealing evidence in the case. The Kremlin had charged Bastrykin with personally leading the probe into the murders.
The local crime situation was being discussed in Nalchik and Bastrykin said he had personally invited the deputy editor to witness the conference so that he could prove the paper's allegations wrong.
But those who spoke to the deputy editor before he went into hiding said he had told them that Bastrykin – highly intoxicated after flying back to Moscow with reporters and others – had guards bundle Sokolov into his car.
Novaya Gazeta said the two men were then driven to a forest outside the capital where Bastrykin forced Sokolov out.
Putin's chief investigator then "threatened to cut off (the deputy editor's) head and chop off his legs," Alexei Simonov of the Glasnost Defence Foundation media free speech group told AFP.
Simonov said he had both spoken to Sokolov before he left the country and read Novaya Gazeta's internal report on the affair.
"Sokolov told us the absolute truth, and we do not doubt it. He was forcibly driven into the forest and the threats were made," Novaya Gazeta editor Vitaly Yaroshevsky agreed in a telephone interview.
Some reporters have since criticised its chief editor for accepting Bastrykin's apology and not pursuing the case.
Muratov has countered that he felt that his other reporters' safety might be threatened if he did not accept the apology.