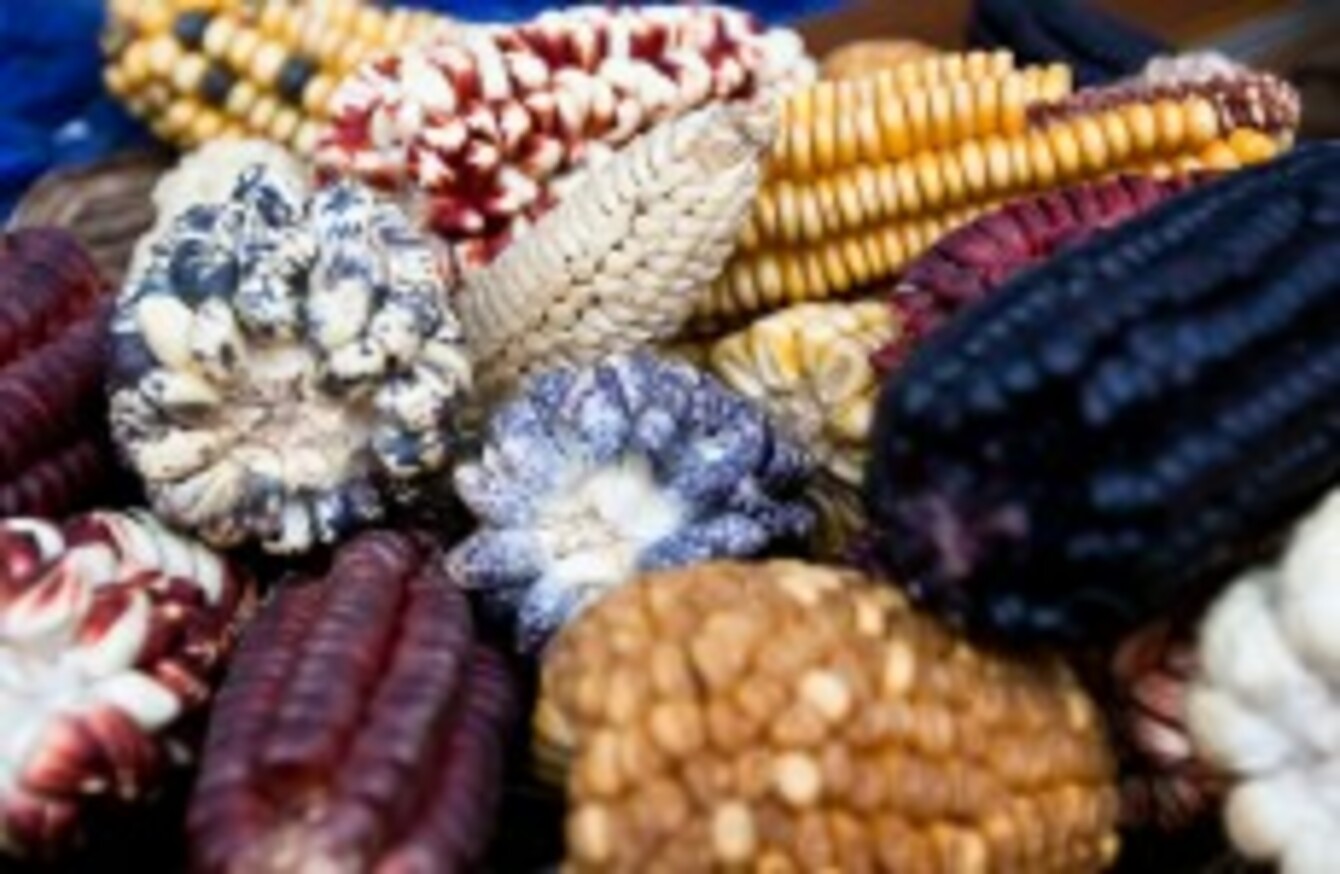 Genetically modified maize varieties will be approved for use in the EU and Ireland
Genetically modified maize varieties will be approved for use in the EU and Ireland
UPDATED 17.16
THE OUTGOING MINISTER for Agriculture has said that the sale of food products made from genetically modified ingredients will be tolerated in Ireland.
Brendan Smith has said today in a statement that Ireland had "altered its voting position" and will back proposals from the EU Commission "aimed at authorising the placing on the market of food, food ingredients and feed containing, consisting of, or produced from genetically modified maize and cotton".
Smith also said that Ireland would now tolerate "the low-level presence of, as yet, unauthorised GM varieties in imports of animal food".
The statement of the U-turn on the attitude towards GM food products came after a meeting of the EU Standing Committee on the Food Chain and Animal Health in Brussels today.
The Food Safety Authority of Ireland has also given the thumbs-up to authorising the GM varieties proposed by the committee today. The FSAI approval follows a similar move by the European Food Safety Authority. Outgoing Tanaiste Mary Coughlan supports the decision to allow certain GM products onto the market, said Smith. As she currently has responsibility for Health and Children, any issue relating to food comes under her remit.
Smith said that the introduction of the GM varieties was necessary to solve the high cost of producing animal feed for the Irish market. He said over 90 per cent of the protein feed for Irish livestock comes from soya and maize by-products imported from North and South America, which generally now contain GM varieties. Separating that from non-GM varieties has contributed to the increasing cost of feed, he claimed. Smith said:
It has been a matter of great concern to Ireland, in recent years, that there has been a severe disruption to trade of animal feed, caused by the delays in the authorisation, by the EU, of GM varieties which have already been approved in the exporting countries.

Imports of maize by-products into Ireland declined by over 75 per cent between 2006 and 2009, before recovering somewhat last year. The shortfall has had to be met by much more expensive alternative protein ingredients which led to increased prices of animal feed in recent years, thus putting Irish producers at a competitive disadvantage.
GM-Free Ireland, a group who claim that GM crops can not "co-exist" with conventional and organic agriculture and would "contaminate" the Irish ecosystem, had earlier today urged Smith and other European Agriculture ministers not to vote in favour of the EU proposals. They said the EC proposal was to "scrap the 'zero tolerance' food safety policy which protects consumers and livestock from contamination by unapproved GMOs".
#Open journalism No news is bad news Support The Journal

Your contributions will help us continue to deliver the stories that are important to you

Support us now
Former Minister for Food, the Green Party's Trevor Sargent, said he was "alarmed" by what he called "Fianna Fail's U-turn on the issue of GM food today". He said that it represented a "backward step" for Irish agriculture "and will serve to undermine our reputation with European consumers".
He also contradicted Smith's claims that GM-free animal feed had been difficult to obtain for Irish livestock, claiming it was "freely available at a small premium".