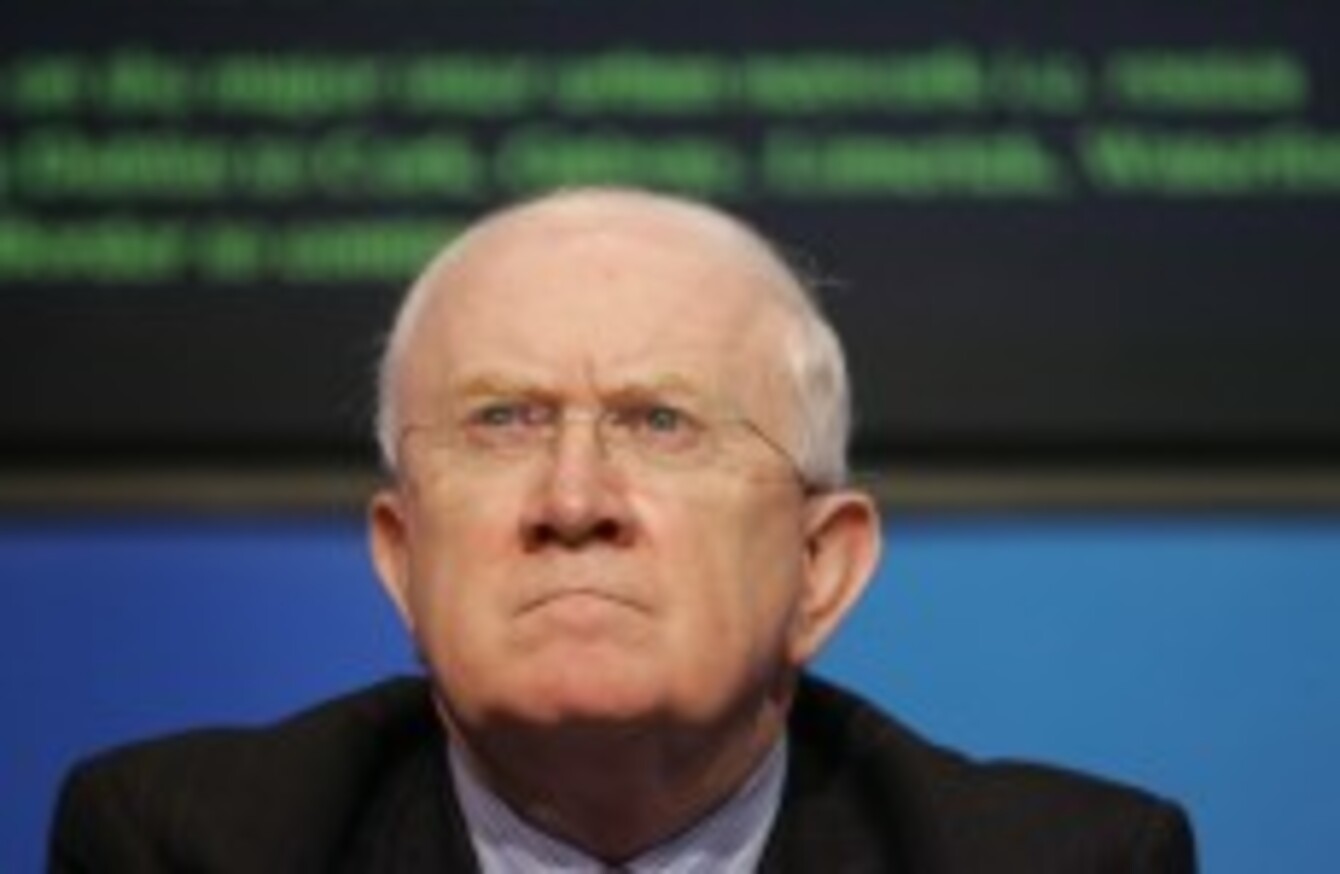 Pat 'The Cope' Gallagher (File photo)
Image: Leon Farrell/Photocall Ireland
Pat 'The Cope' Gallagher (File photo)
Image: Leon Farrell/Photocall Ireland
PAT 'THE COPE' GALLAGHER, the veteran Fianna Fáil MEP, has said that the two-candidate strategy that the party is pursuing in the new Midlands-North West European constituency could be dangerous.
He has also admitted that it is unlikely the party will take two seats, telling Karen Coleman on Radio EP: "I am only wish we could take two seats, but of course I am a realist."
He was speaking ahead of the party's final selection convention which is due to take place in Mullingar this weekend. Two candidates will be picked to contest the 15-county four-seat constituency for Fianna Fáil.
Gallagher is certain to take one of the nominations with Senator Thomas Bryne also likely to be nominated. Seanán Ó Coistín, a former independent candidate in Ireland East, is also putting his name forward.
Gallagher, who has been in the European Parliament since 1994, said the decision to run two candidates had come from "the hierarchy of the party" with one running east of the Shannon and the other west of the river in what he said is "a very large constituency".
"It can be a dangerous strategy, particularly if we came in with about the same vote and then transfers are more difficult," Gallagher said.
The former TD, whose stronghold is in Donegal and the west of the constituency, added that he has an ability to secure votes in the counties of Laois, Offaly, Kildare, Meath and Louth.
He agreed that opinion polls suggest that Sinn Féin will take a seat along with Fine Gael and Fianna Fáil, but cautioned that it was "much too early yet" to predict what will happen.
Fine Gael has already selected incumbent MEPs Mairead McGuinness and Jim Higgins as it targets two of the four available seats in the constituency. Labour has selected senator Lorraine Higgins, Sinn Féin is running councillor Matt Carthy, and the Green Party is running councillor Mark Dearey.
Incumbent independent MEP Marian Harkin is seeking to retain her European Parliament seat, and independent senator Rónán Mullen is also contesting the election. Independent TD Luke 'Ming' Flanagan will indicate next week whether he intends to run.