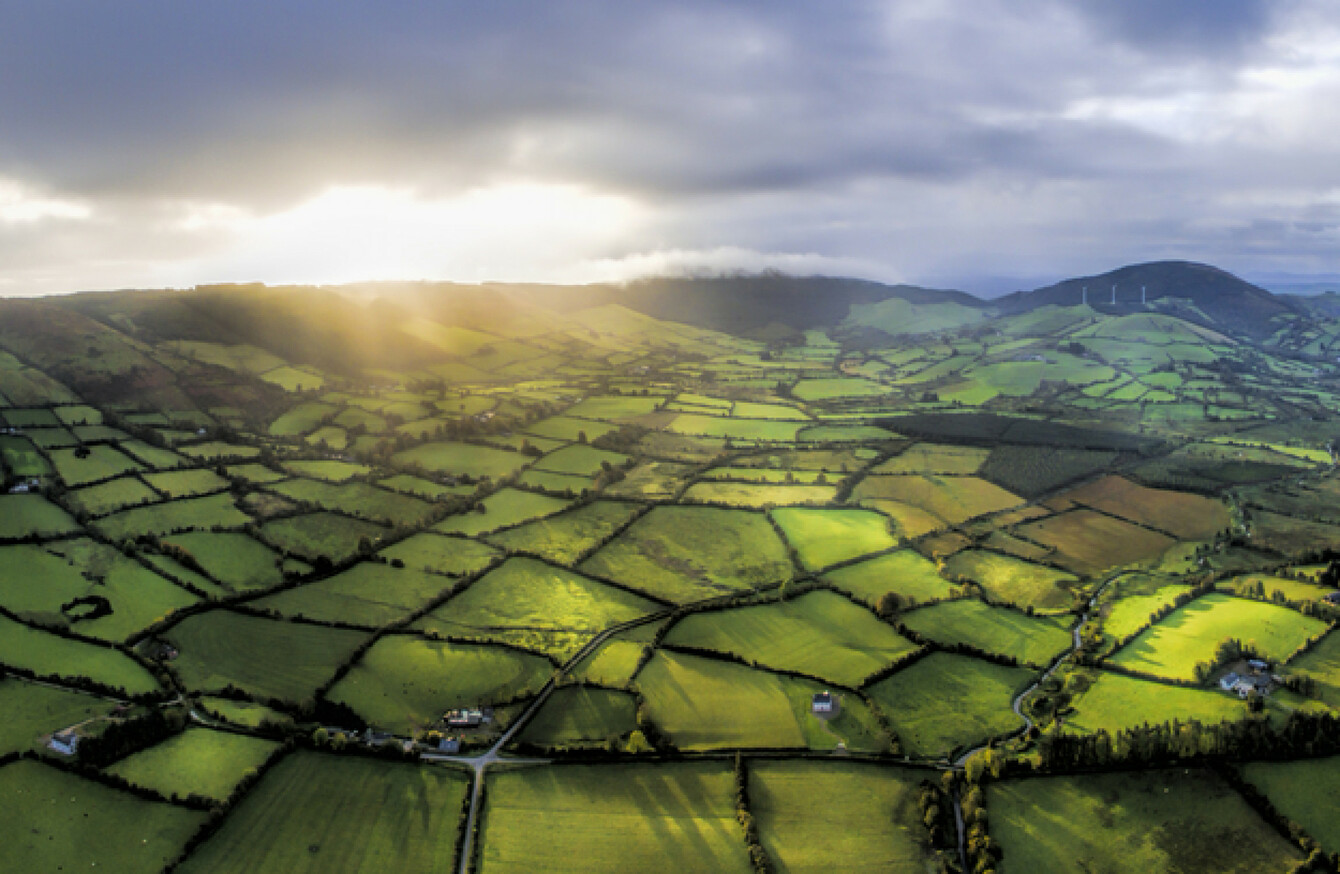 Image: Shutterstock/mikroman6
Image: Shutterstock/mikroman6
LAST WEEK, THE Government unveiled a wide-ranging initiative with some impressive numbers attached: Project Ireland 2040.
Project Ireland 2040 is a €116 billion plan which aims to guide Ireland's development over the next 22 years – setting priorities, reinforcing values and providing for significant population growth.
So what does this mean in practice?
Well, you can read the full documentation on Project Ireland 2040 here. But we've broken down the most significant projects and priorities that it sets out. Here's what you need to know.
First up – haven't we had big national plans before? How is this different?
We have, of course. Since the late 1980s, Irish governments have organised investment and infrastructure projects with a series of National Development Plans and Capital Investment Plans, each spanning between four and six years.
Project Ireland 2040 is different in that it aims to accommodate future growth by setting out plans over a far longer period – more than two decades.
It also has a broader scope than just infrastructure and investment. The plan is designed to set priorities around values and social outcomes, rather than economic targets. As the introduction states:
The objective of Project Ireland 2040 is to provide a comprehensive social, economic and cultural infrastructure for all our people to flourish, so that together we can create a better society.
So what does that actually look like? Well, it can be broken down into seven key questions.
What's the plan for housing?
Project Ireland 2040 anticipates that an extra one million people will live in Ireland by 2040, with a further two-thirds of a million working here. To accommodate this, it sets out plans to build an additional half a million homes.
So how will this be done? The investment plan breaks down roughly like so:
Each year an average of between 25,000 and 35,000 homes will be built (roughly double the current number)
112,000 new social homes will have been added by 2027
State-owned land banks in cities and towns will be put to use to attract people back to urban centres
Two major new funds: €1 billion for rural regeneration projects, and €2 billion for urban regeneration projects
Portlaoise will be regenerated as a pilot showing how to rebuild town centres which have suffered from unstructured growth
And where are all those people going to live? This is the projection:
Dublin, the East and the Midlands will gain an extra 540,000 people
Cork, Galway, Limerick and Waterford will grow by roughly 50 per cent
The South will gain 380,000
The North and West will gain 180,000
How will we all be getting to work?
Building the right transport infrastructure is a central focus of the plan. The key elements here are:
A second runway for Dublin Airport (and a new control tower) – plus investment in regional airports
A new 'Atlantic Road Corridor' connecting Cork, Limerick, Galway and Sligo – including the M20 Cork-Limerick motorway
Investment of €7.3 billion in regional roads
The Metro Link project connecting Swords and Dublin Airport to the city centre by rail
Expansion of the Dart to Drogheda, Maynooth, Celbridge and Greystones (and new trains too)
Four new Luas lines – to Lucan, Bray, Finglas and Poolbeg – will be appraised
A light rail corridor for Cork
€230 million for Dublin Port and €90 million for Ringaskiddy in Cork
The new BusConnects rapid transit system
How will our health and education services cope with the growth?
In terms of health, the plan says it aims to meet as many people's health needs as possible within their local area – combined with a few centres for acute and emergency care. It includes:
2,600 new acute hospital beds nationwide
4,500 new beds in community nursing homes
A new hospital in Cork
Elective-only hospitals for Dublin, Cork and Galway
Completion of the National Children's Hospital and National Maternity Hospital
A new emergency department at University Hospital Limerick, with new outpatient facilities at Tallaght Hospital and Connolly Hospital in Blanchardstown.
A new National Forensic Mental Health Service Hospital
The investment in schools is laid out as follows:
€8.4 billion for the building of schools
€420 million for a schools digital strategy
Modernising PE halls in secondary schools
What about climate and the environment?
Climate action is a major part of Project Ireland 2040, with €22 billion – almost one-fifth of the total – earmarked for investment in this area. However, in practice this covers a number of sectors including transport, energy and construction.
The key points are:
A new €500 million fund for climate action
No petrol or diesel (non-zero-emission) cars sold after 2030, and none on the road after 2045
Reduced carbon emissions from electricity generation. Coal use at Moneypoint Power Station will be phased out before its closure.
4,500 additional megawatts of electricity from renewable sources by 2030
Major investment in insulation and retrofitting – including schools, public buildings, and 45,000 homes a year from 2021 onwards
What's the plan for Ireland to remain competitive internationally?
Project Ireland 2040 lays out a number of investments in higher education, enterprise and innovation. The standout initiative is a new €500 million Disruptive Technologies Innovation Fund, but this runs alongside:
Planned investment of €2.2billion in infrastructure for higher education
Investments in 11 ITs via public-private partnership
New apprenticeship schemes
A new National Design Centre to support innovation in business
Alongside this, there are plans to address the potential impact of Brexit by investing specifically in the north east, north west and border regions. These include:
Bigger roles for Drogheda, Dundalk and Newry as part of a Dublin-Belfast corridor
Investment in Sligo and Letterkenny as regional centres
Where do Irish culture and heritage fit in?
"Cultural infrastructure" is a key plank of the plan to create sustainable communities around Ireland. Investment here runs the gamut from a capital programme for cultural institutions, to the existing Sports Capital Programme, to new supports for the Gaeltacht.
The major initiatives include:
Capital support programme for all cultural institutions
Building the Cork Event Centre
Investment in Galway as City of Culture 2020
The digitisation of key national collections
1,000 jobs created annually in the Gaeltacht with a €12 million investment
And finally, who'll be looking after our security and defence?
Project Ireland 2040 sets out plans for a number of investments in An Garda Siochána and the Defence Forces. The key elements here are:
30 garda stations will be refurbished around the country
Investment in ICT systems used by gardaí
The Four Courts will be redeveloped, as will Limerick Prison
New courts in north Dublin, Bray, Navan and north Kildare
Equipment upgrades for the Defence Forces, including replacement of the Army's light tactical vehicles (LTVs)
The LÉ Niamh and LÉ Roisín will be refitted
Three new aeroplanes for the Air Corps
This article was produced in partnership with Project Ireland 2040, an initiative of The Government of Ireland. Project Ireland 2040 is the Government's overarching policy programme to make Ireland a better country for all of us. You can read full details of the 23-year plan here.