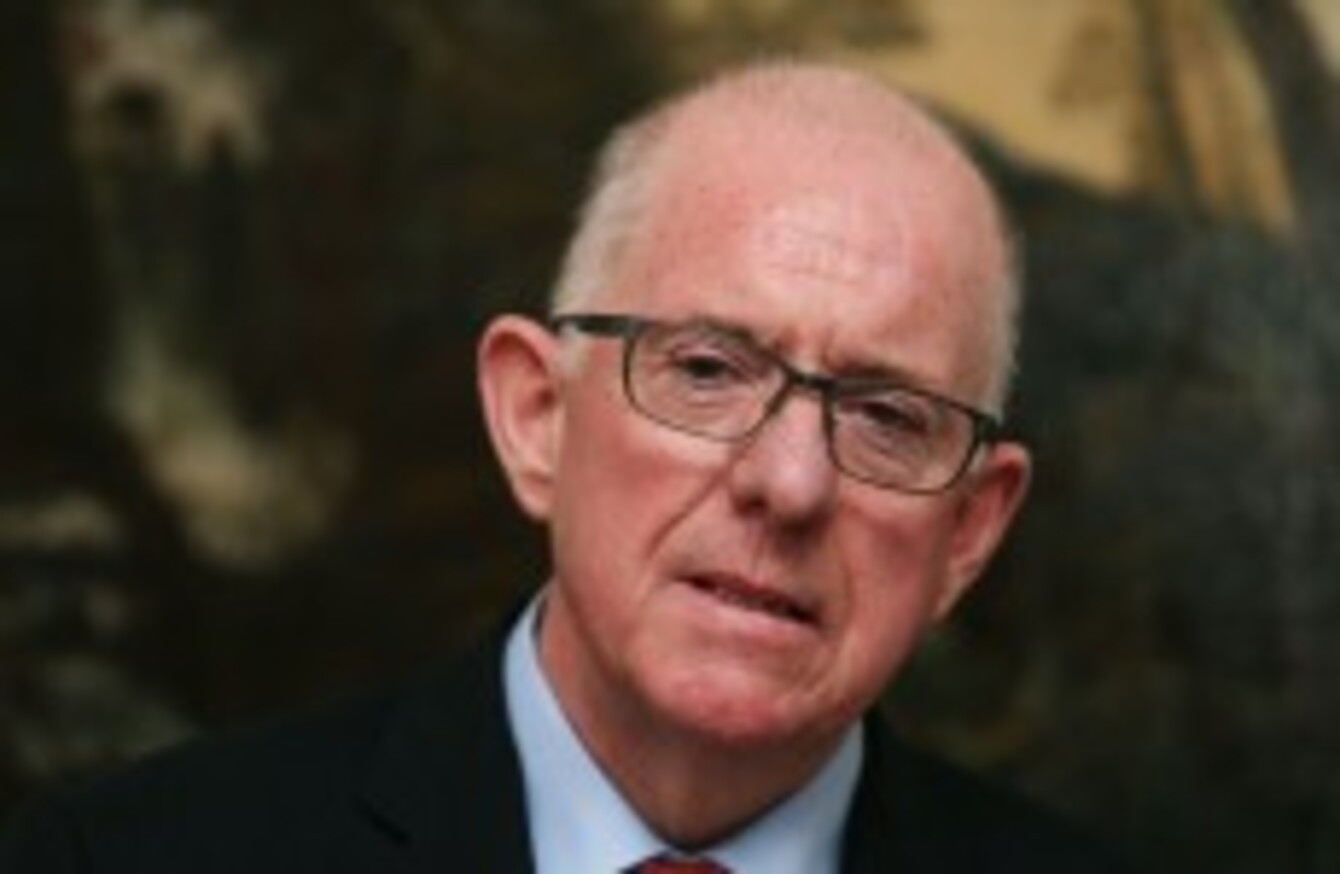 Image: PA Wire/Press Association Images
Image: PA Wire/Press Association Images
THE MINISTER FOR Foreign Affairs believes there is little appetite among the Irish people for a referendum on the State's abortion laws.
Speaking to Today with Seán O'Rourke today, Charlie Flanagan said, "There doesn't appear to be an appetite for a further referendum."
However, he added that it is important the government addresses the issue "in the context of the facts of this particularly harrowing case".
The HSE has ordered a report to ascertain the facts about a case which has been widely reported over the past five days. On Friday, it emerged that a young girl who says she was a victim of a rape, was denied an abortion and delivered her premature baby by Caesarean Section.
"I do believe it is important and I agree with Leo Varadkar, Minister for Health, when he directed the HSE yesterday to seek a full report to assemble all of the facts," Flanagan told O'Rourke.
"There seems to be a conflict as to the engagement with members of the medical profession, with the medical treatment, with the timelines. I believe that before we do anything, the facts be assembled and the facts disclosed."
The Minister also wants Cabinet to be briefed by mid-September as he is certain the report can be completed within a fortnight.
Commenting on last year's Protection of Life During Pregnancy Act, Flanagan dismissed suggestions that the new laws are not working.
"… Before we can be conclusive on that, or before we can form an opinion on that, we need to be appraised fully of the facts and circumstances. I think it is important that the review mechanism under the Act be allowed to take place. If the current case means bringing that forward a few months, so be it."
It is understood that Fine Gael deputies are balking at the idea of a referendum on the 8th Amendment of the Constitution, which was introduced in 1983 and put the right to life of an unborn baby on a par with the mother carrying it.
However, some Labour TDs have been vocal in their wish for action on the issue.