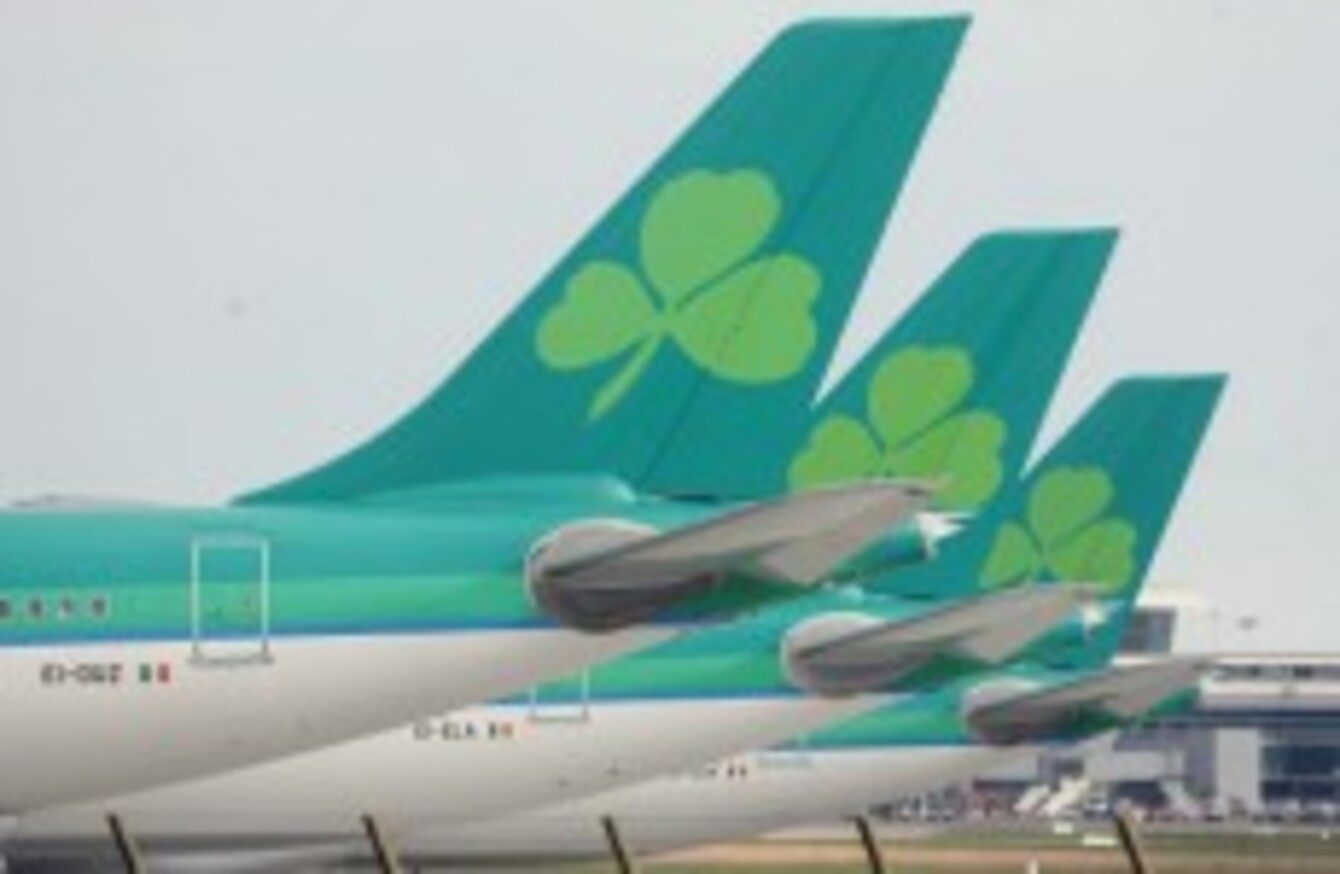 Updated: 2pm
FOLLOWING THE CANCELLATION of an Aer Lingus flight yesterday due to an internal dispute, the airline may remove as many as 44 cabin crew from the payroll today, trade union IMPACT has said.
Yesterday at least 12 members of staff were sanctioned for taking a meal break after working for eight hours, RTÉ reports.
Management at the airline is understood to have arranged meetings for today with staff who have refused to work to new rosters, the Irish Times reports. The trade union that represents the staff, IMPACT, has warned that disruption could ensue if there are suspensions – although it has indicated that no industrial action has been planned.
Yesterday, Aer Lingus cancelled a flight to Boston as a result of a work-to-rule action by cabin crew staff. Passengers booked onto that flight were offered a choice between flying to New York and being provided with coach travel to Boston, or taking the following day's flight.
IMPACT said that Aer Lingus had declined to roster available staff, and so "chose to cancel the flight rather than use one of the available cabin managers".
Cabin crew staff at Aer Lingus have been engaged in a work to rule since October 12th 2010 since management increased flying hours to 850 a year.