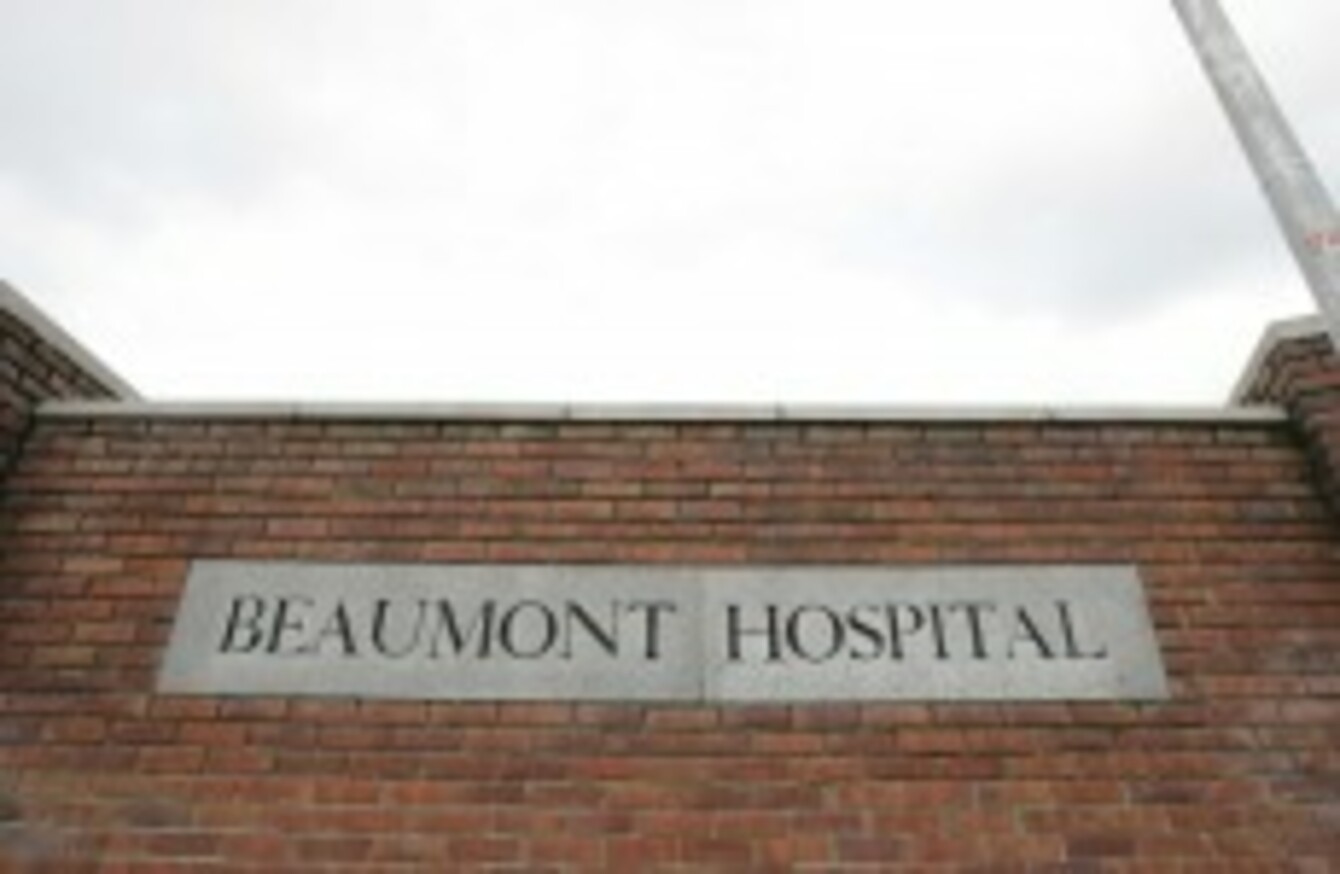 Image: Mark Stedman/Photocall Ireland
Image: Mark Stedman/Photocall Ireland
PSYCHIATRIC SERVICES AT Beaumont Hospital, and across North Dublin, have been strained because of the closure of St Ita's in Portrane, the HSE told an independent TD.
Responding to a parliamentary question from Tommy Broughan, a HSE representative admitted that psychiatric services in North Dublin were "operating within a challenging environment" and that patients were being treated as far away as Cavan.
"The service avails of regional beds in Cavan/Monaghan and Louth/Meath as required and currently there are two patients in regional units outside of North Dublin.
"The service seeks to ensure the transfer of these individuals as soon as is practically possible and subject to availability of beds in our inpatient unit."
Concerns over the safety of psychiatric assessment at the hospital prompted the resignation of the Clinical Director at Beaumont over the weekend.
It was reported that Shane O'Neill had said in an email that the standard of care posed "significant clinical risks".
In the HSE's response to Broughan, they said that the opening of a new psychiatric unit on the grounds of Beaumont Hospital, the Ashlin Centre, should alleviate the current difficulties. Deputy Broughan was separately informed that this centre will open later this month.
Broughan, who is a TD for North Dublin, said that the resignation of O'Neill, as well as the HSE response, highlighted problems at the hospital.
It appears that even with the opening of new centre, there will still not be enough capacity. The other key issue of ongoing concern is that psychiatric patients are being assessed in the A&E department rather than a dedicated psychiatric admissions unit.
"I will be raising this matter with the Minister for Health James Reilly.
"It appears that the huge cuts to the health budget of almost €4 billion since 2008 are continuing to have devastating effects on our citizens, including the most vulnerable who need psychiatric services."