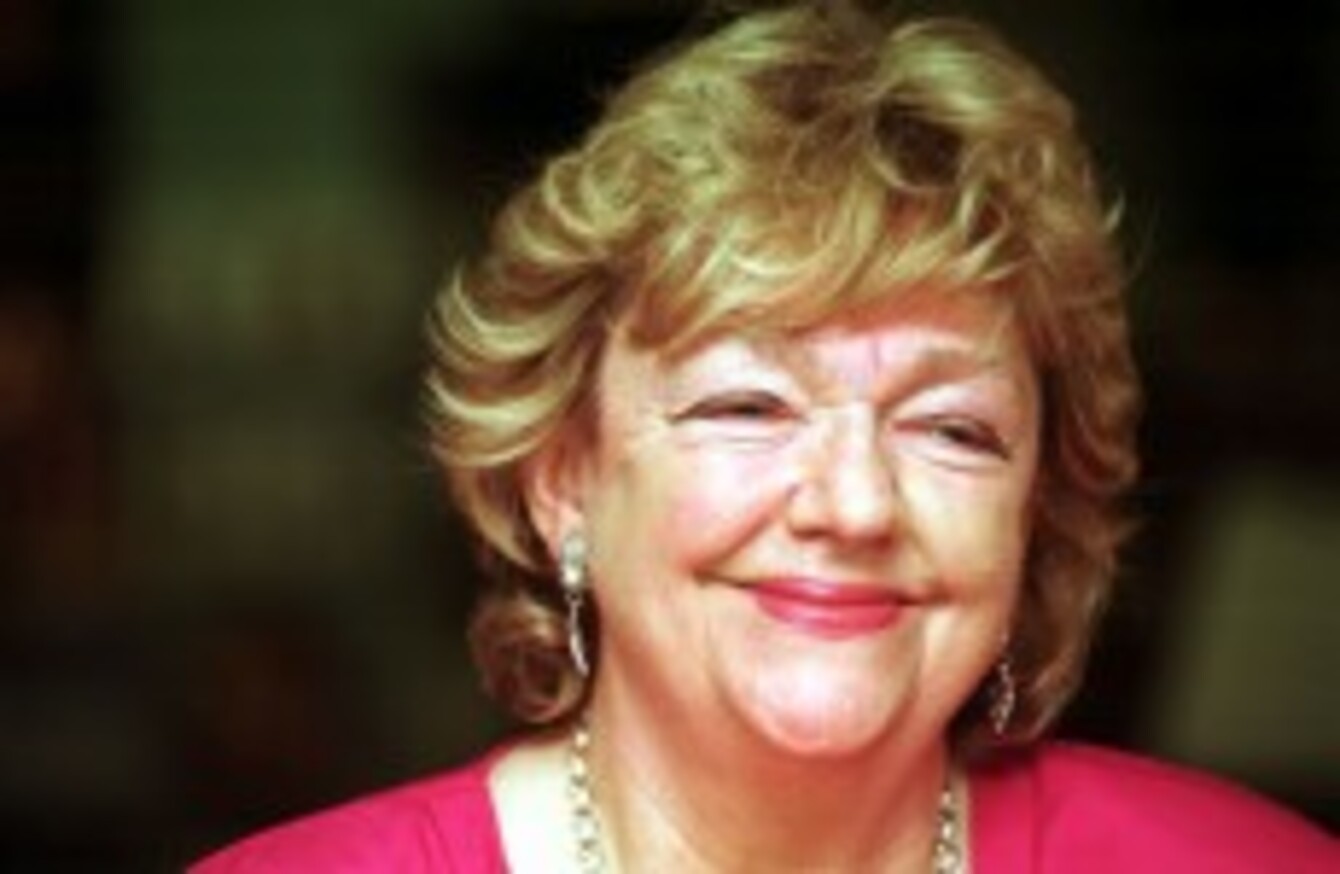 Image: Photocall Ireland
Image: Photocall Ireland
NOVELIST MAEVE BINCHY has died following a short illness. She was 72.

A favourite in households across Ireland, the prolific writer has published dozens of novels, novellas and collections of short stories, as well as non-fiction works. She sold more than 40 million copies worldwide.

A number of her most-loved books, including Circle of Friends and Tara Road, have been taken to Hollywood and adapted for the big screen.

The news of her death was first announced by Vincent Browne ahead of his TV3 programme tonight.

She is survived by her husband Gordon Snell. According to the Irish Times, he was at her bedside in a Dublin hospital when she passed away.

A teller of stories in the old-school fashion, Binchy was best-known for depicting a certain 'Irishness' in her characters. Here she talks about the love of her country and how she picked up knowledge from simply chatting to people at bus stops:



Although she became a renowned public speaker, Binchy began her career as a journalist, holding the position of woman's editor at the Irish Times before moving to the newspaper's London desk. It was from there her first novel, Light a Penny Candle, was written and published in 1982. It went on to become a best-seller.

Of her time in the city, she said:
I met Gordon Snell, a writer, a man I loved and he loved me and we got married and it was great and is still great. He believed I could do anything, just as my parents had believed all those years ago and I started to write fiction and that took off fine. And he loved Ireland, and the fax was invented so we writers could live anywhere we liked, instead of living in London near publishers. So now we have this house in Dalkey a few hundred yards from the house where I lived with my parents.
Her most recent novel, Minding Frankie, was released just two years ago. The Dublin native said her ill-health was the reason for not touring in the US on its publication.

"My health isn't so good these days and I can't travel around to meet people the way I used to. But I'm always delighted to hear from readers, even if it takes me a while to reply. So I hope all my American readers enjoy the new book," she wrote on her website.

In fact, meeting and talking with people was Maeve's philosophy on writing…and life:



(YouTube credit: knopfgroup)