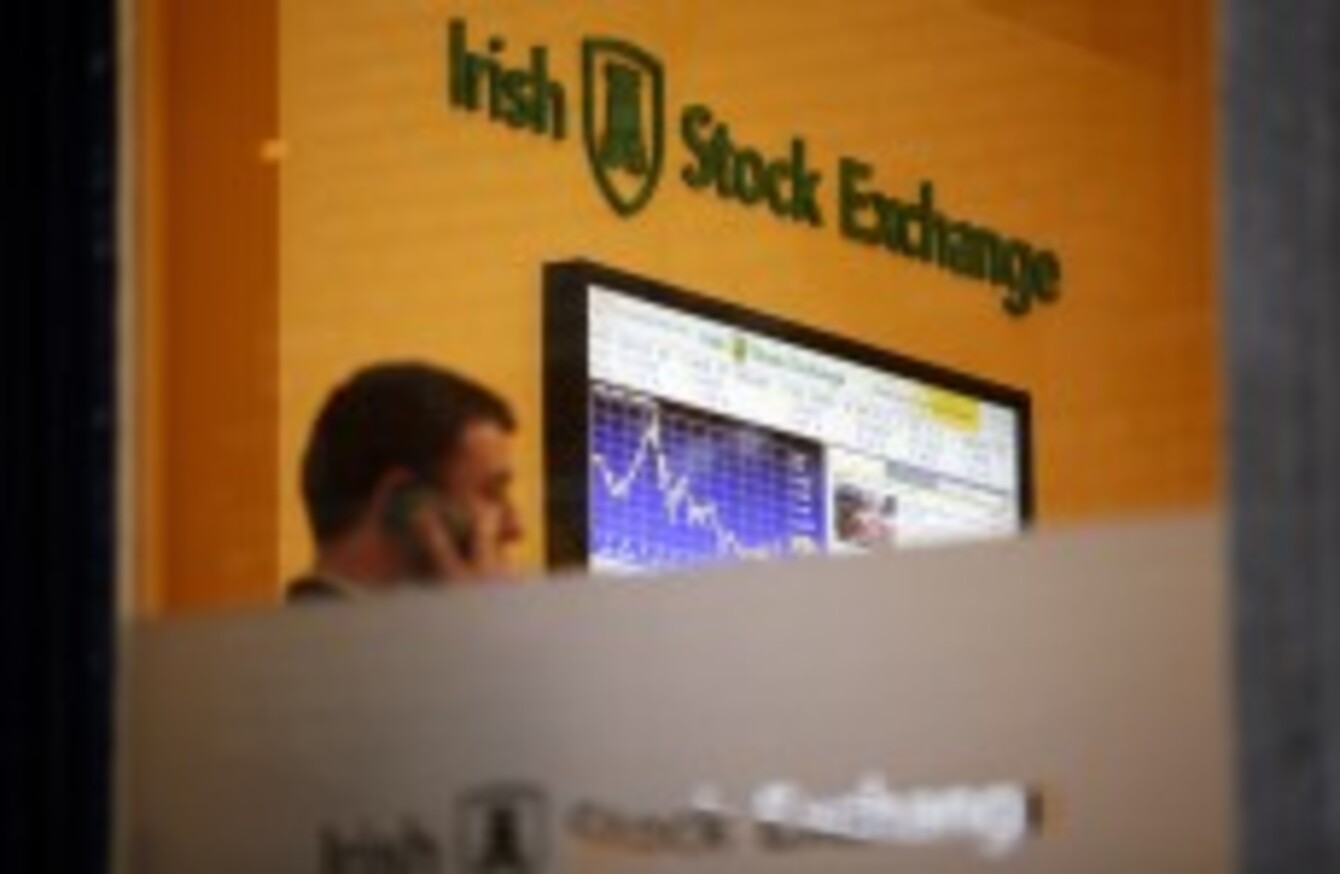 Image: Bloomberg
Image: Bloomberg
THE IRISH STOCK Exchange is working on a plan for a bond market for Small and Medium Enterprises, but says that the Government needs to take the lead on the project.
The scheme would open the doors for investors to sink small sums into companies, changing the funding model that has dominated in Ireland for smaller businesses.
Irish Stock Exchange director of strategy Aileen O'Donoghue said that the scheme could see Irish companies fund themselves more like their counterparts in the United States, where some 70% of equity is raised from the markets rather than banks.
"Historically, there hasn't been a huge demand (for this service) there because finance was available through the banking sector, but the world has changed."
The creation of a 'retail mini bond' market for Ireland is included in the action plan for jobs, however O'Donoghue argues that the Government must take the lead on the project if it is to move forward.
"We can provide the infrastructure, but there's not much point in building a piece of kit if the conditions aren't right."
Markets don't operated in a vacuum – if this is to work then the Government need to support it.
Similar schemes have been implemented in other European countries, including Germany, O'Donoghue said.
A spokesperson for the Department of Jobs, Enterprise and Innovation said that officals have met with stakeholders in order to bring the plan forward, adding that a progress report is due in the third quarter action plan report in October.
Factfile: How would a bond market for SMEs work
A market would be developed and run through the Irish stock exchange that would allow investors put money into cash strapped SMEs
Ideally the business would be at the medium end of the SME market, as larger companies will have the resources to manage the process
Companies will be encouraged to tap ordinary Irish savers, many of whom have funds on deposit in banks that are giving very low returns at the moment.