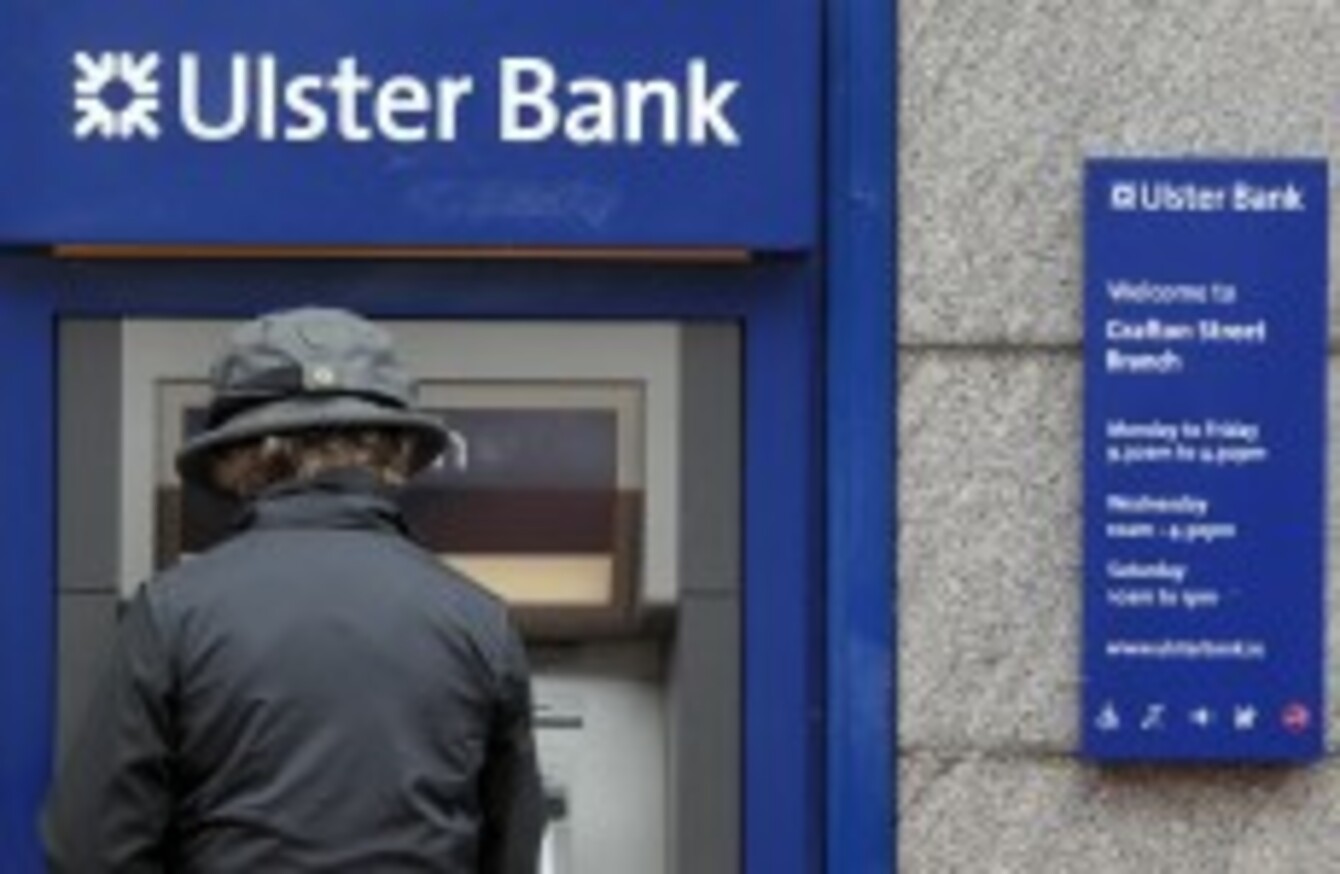 Image: Sam Boal/Photocall Ireland
Image: Sam Boal/Photocall Ireland
ULSTER BANK HAS been fined almost €2 million by the Central Bank for breaking rules around liquidity and capital requirements.
In a strongly-worded statement, the Central Bank said the penalty imposed reflected the importance it places on financial institutions complying with rules and regulations.
The Central Bank found the bank was not complying with rules for how much cash and capital it should have available at any time, citing three separate liquidity contraventions at the bank and two contraventions of capital requirements.
Ulster Bank today agreed to a pay a penalty of €1.96 million in a settlement with the Central Bank.
Ulster Bank is obliged to hold €339 million in capital as a buffer against any potential risks, under rules brought in by the Central Bank in 2009. However the bank was found to be €313 million short of this in March 2011.
Between January 2011 and September 2011, the bank did not apply the correct haircuts – discounts on cash-flows – or failed to apply any haircuts at all to four separate categories of retail and corporate deposits. The bank then failed to notify the Central Bank of the breach of guidelines and did not establish effective internal controls to manage its liquidity risks. Ulster Bank wrote to the Central Bank about the issue in October 2011 and said it took corrective action when the contraventions were discovered.
Peter Oakes, the Director of Enforcement at the Central Bank said this was the first settlement by the Central Bank with a firm for breaking capital requirements and the third such settlement for contraventions of liquidity requirements.
"Regulated firms must comply with their liquidity and capital requirements including establishing and maintaining effective internal controls for the management of liquidity risk and having in place sound and effective strategies and processes to address internal control requirements," said Oakes.
"Failing to meet these basic requirements represents an unacceptable risk to a regulated financial service provider's business and to the Central Bank achieving its statutory objectives".