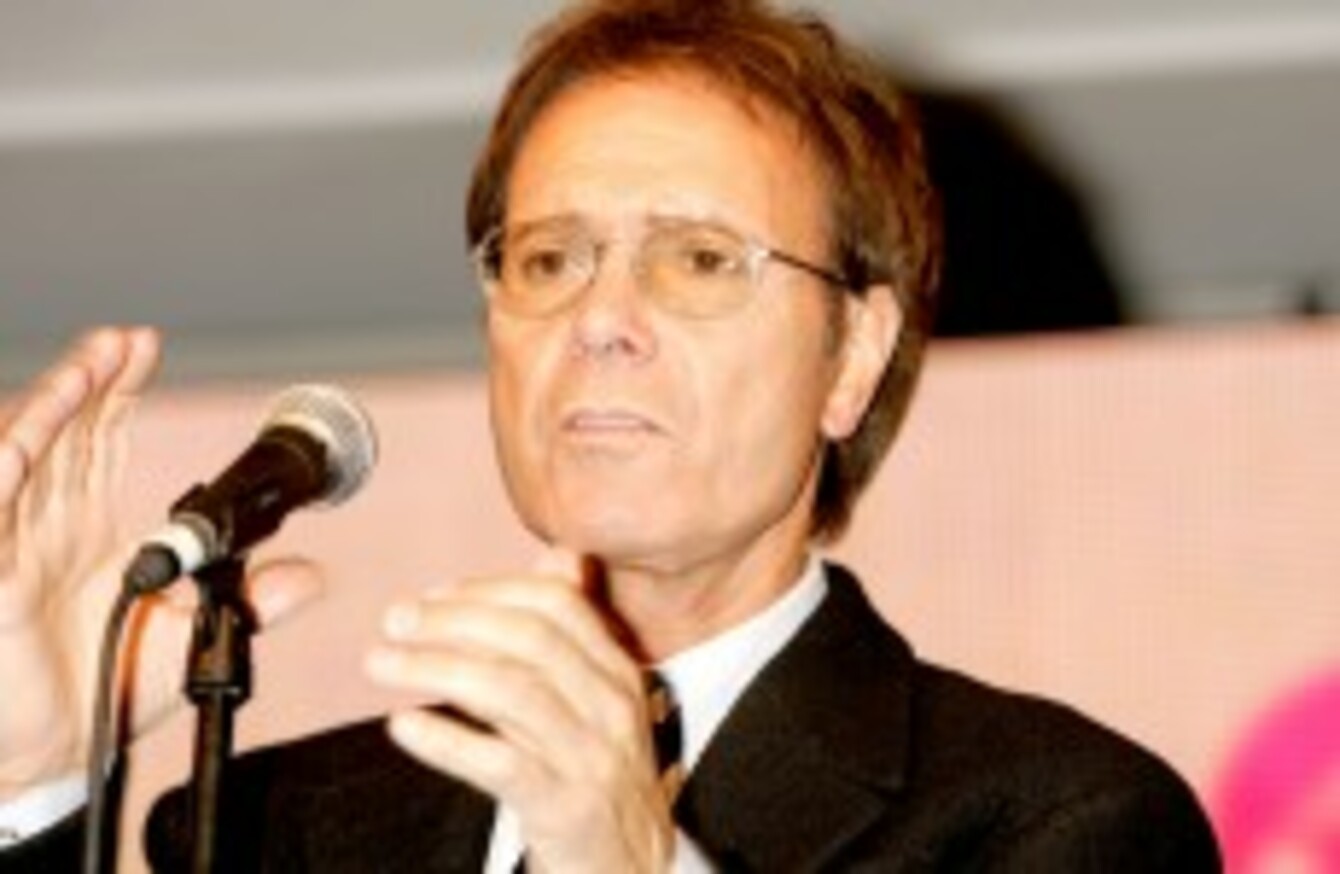 Image: AP Photo
Image: AP Photo
POLICE IN ENGLAND have said they did not tip off the media before searching Cliff Richard's house over reports of an alleged sex offence.
However investigating officers said that they did "work with" journalists, believed to be from the BBC, who came to them with information about the allegations.
The move, and the fact that some journalists were present during the search, have been criticised as evidence of the close ties between police and media in the UK, even when someone has not been charged with a crime.
"When a media outlet contacted SYP [South Yorkshire Police] with information about an investigation, we took the decision to work with them in order to protect the integrity of that investigation," the statement from South Yorkshire police says.
"Since the search took place a number of people have contacted the police to provide information and we must acknowledge that the media played a part in that, for which we are grateful".
Thames Valley Police, who assisted in the search of the home, said they "did not speak to any media outlets prior to the warrant being executed".
In an editorial, The Guardian notes that the there were some 'troubling' issues with the story.
This is an evolving and sensitive story. It may lead somewhere or nowhere. But the relationship between the police and the press in this case raises, yet again, wider and troubling issues about the way that due process, and the presumption of anonymity for suspects, including celebrities, lacks the robustness which was called for by [the] Leveson [report] and to which the police – and the press – are supposed to be committed.
Police had carried out the search of the home in Berkshire after they received an allegation dating back to the 1980s involving an alleged sexual offence against a boy who was under 16 at the time. Cliff Richard has said the claim is "completely false".