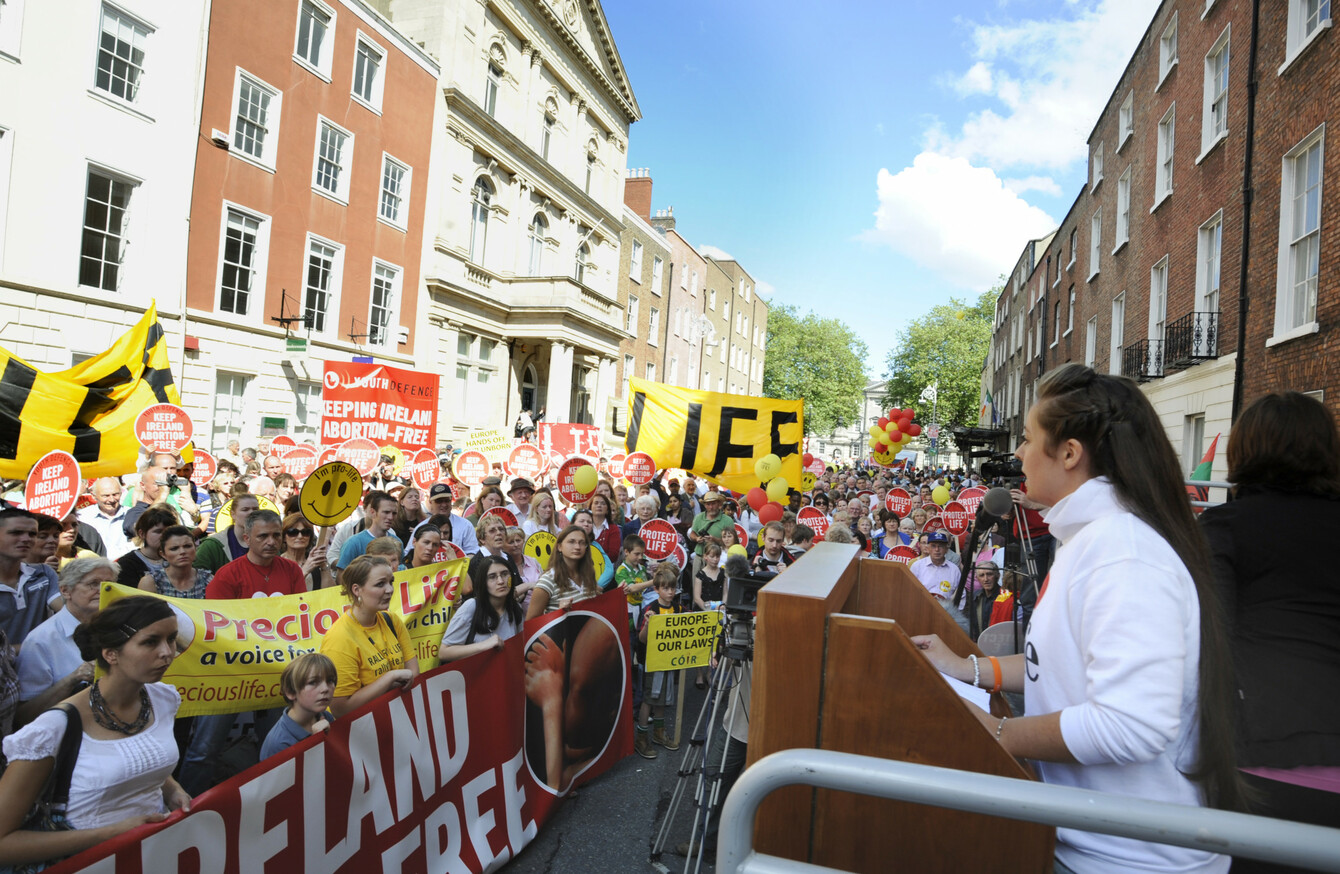 Members of the SPUC at the 2009 Rally For Life.
Image: Sasko Lazarov/RollingNews.ie
Members of the SPUC at the 2009 Rally For Life.
Image: Sasko Lazarov/RollingNews.ie
A DUBLIN CITY councillor says that he was not being crude when he called another councillor a "SPUCmeister".
People Before Profit's Andrew Keegan made the remark to Fianna Fáil's Paul McAuliffe at last night's Dublin City Council north-west area committee meeting during a motion on cooperative housing.
Keegan is opposed to the plan and believed McAuliffe had interrupted him. It is understood Keegan responded by referring to McAuliffe by his surname. McAuliffe asked to be referred to as Councillor McAuliffe before Keegan responded with the term.
Keegan was asked to withdraw the remark by chair of the committee Sinn Féin's Noeleen Reilly after at least two people present said that they believed that he had used the word "spunkmonster".
Keegan, however, did not withdraw the remark and explained that it was not a crude term. Today, he told TheJournal.ie what he meant.
He said that he had called McAuliffe a "SPUCmeister", a reference to the Society for the Protection of the Unborn Child (SPUC), after the Fianna Fáil party voted to retain the Eighth Amendment at the weekend.
"I don't speak a lot at meetings like this, but I feel that there's talking under your breath and interrupting people on the left. Talking sideways, that kind of thing.
I was pretty angry about the decision at the Ard Fheis to essentially discriminate against half the population on the issue of abortion.
"But it wasn't a crude term."
McAuliffe said that the issue was a "non-incident" for him and that he didn't hear the specific term used by Keegan.
"I didn't hear what he said, there was so much distance between us.
It was a non-incident as far as I'm concerned. If he wants to get that angry, that's his concern, but there are more important things going on.
"I'm not going to take much offence to it."
The SPUC is the oldest anti-abortion movement in the world. It was founded in 1967 to oppose the UK's abortion bill. Its Irish arm was a forebear of the Pro Life Campaign group.