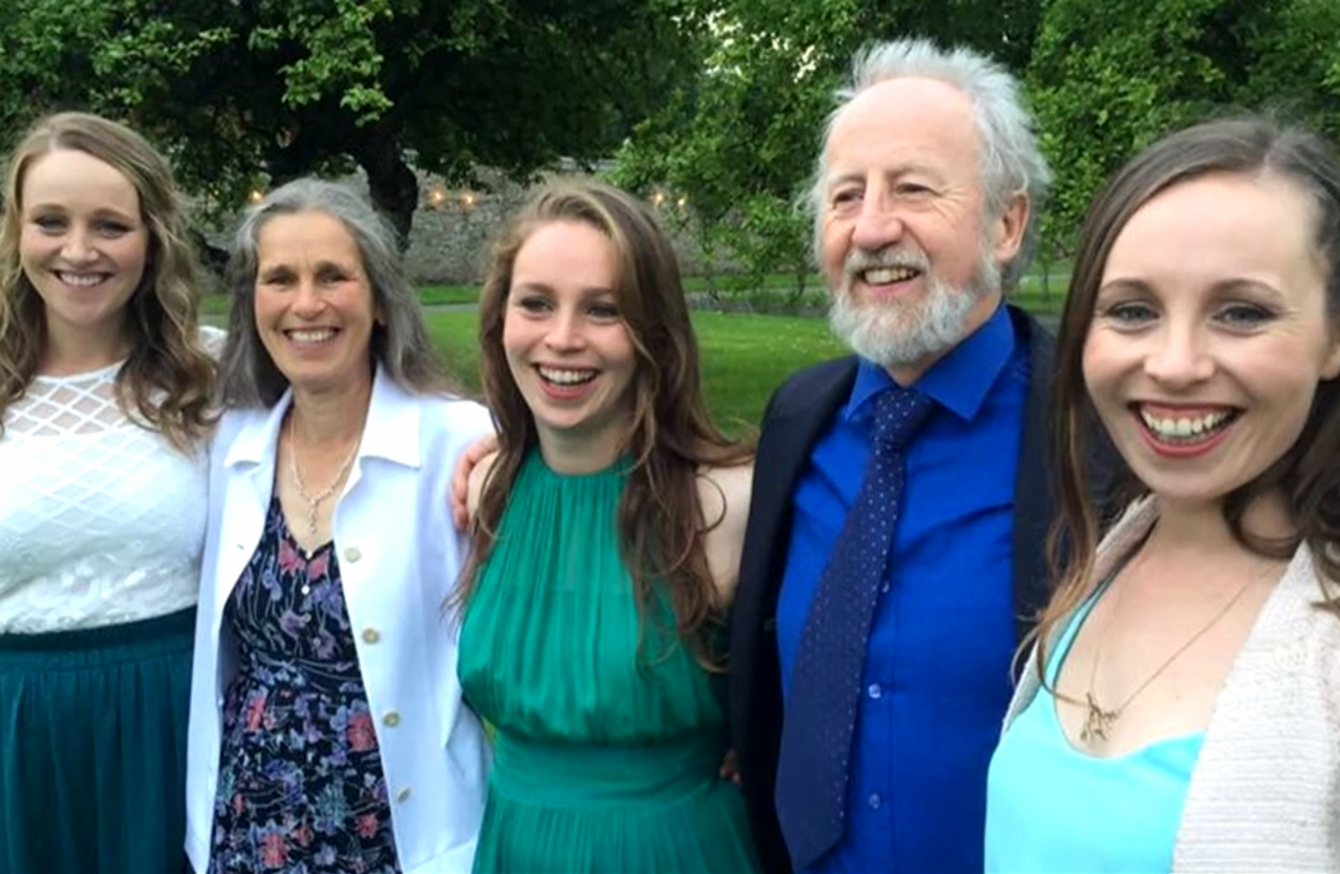 Image: Crimecall via RTÉ
Image: Crimecall via RTÉ
THE BODY OF Michael McCoy was discovered in Ballinascorney forest, county Dublin near his home on 30 September 2016.
The father-of three was out walking with his dogs when he was attacked. One of his boxer dogs, Sophie, stayed with his body until mountain rescue services arrived.
His family are pleading for information from the public to help solve the murder of the 64-year-old conservation officer.
Speaking to Crimecall on RTE One Michael's wife Caitríona recalled the details of that day.
In hindsight you'd notice things were a little bit, not quite right… the post hadn't been brought in and the hens hadn't been let out.. I didn't think too much of it.
When Michael still hadn't returned home by teatime Caitríona and their daughter Suzanne went looking for him.
Suzanne said: "We drove up the usual place where Dad walked to see if his car was there."
They saw Michael's car parked in his usual spot and went into the woods to search for him.
Suzanne said, "We were worried he might have had an accident or something that he'd fallen over… He wasn't there and my mum was getting more nervous…then we went home and called the guards."
Gardaí called in the Dublin Wicklow Mountain Rescue team to assist with a full scale search of Ballinascorney Woods. Rescue teams scoured the forest and pathways as they looked for Michael.
As the hours wore on, Michael's family began to fear the worst. Suzanne described how she heard that her father had died:
They came back at six in the morning to say that they'd found him, and he was dead.
Michael's youngest daughter Sarah was living in New York and recalls the shock at hearing the news:
"The knowing how it happened is something you probably just try to come to terms with later. Because you're just so in shock so I don't think you can really comprehend at the start."
His eldest daughter Rachel said his death has had a devastating effect on their family:
He'll never be a granddad. And that's not fair. So if someone knows something just tell…don't protect someone.
Gardaí are appealing directly to those who may know what happened to Michael.
It's believed the answers to explain the murder may well lie within the community of Ballinascorney.
Anyone with information is asked to contact Crimecall on 1800 40 50 60 or Tallaght Garda Station on (01) 666 6000.