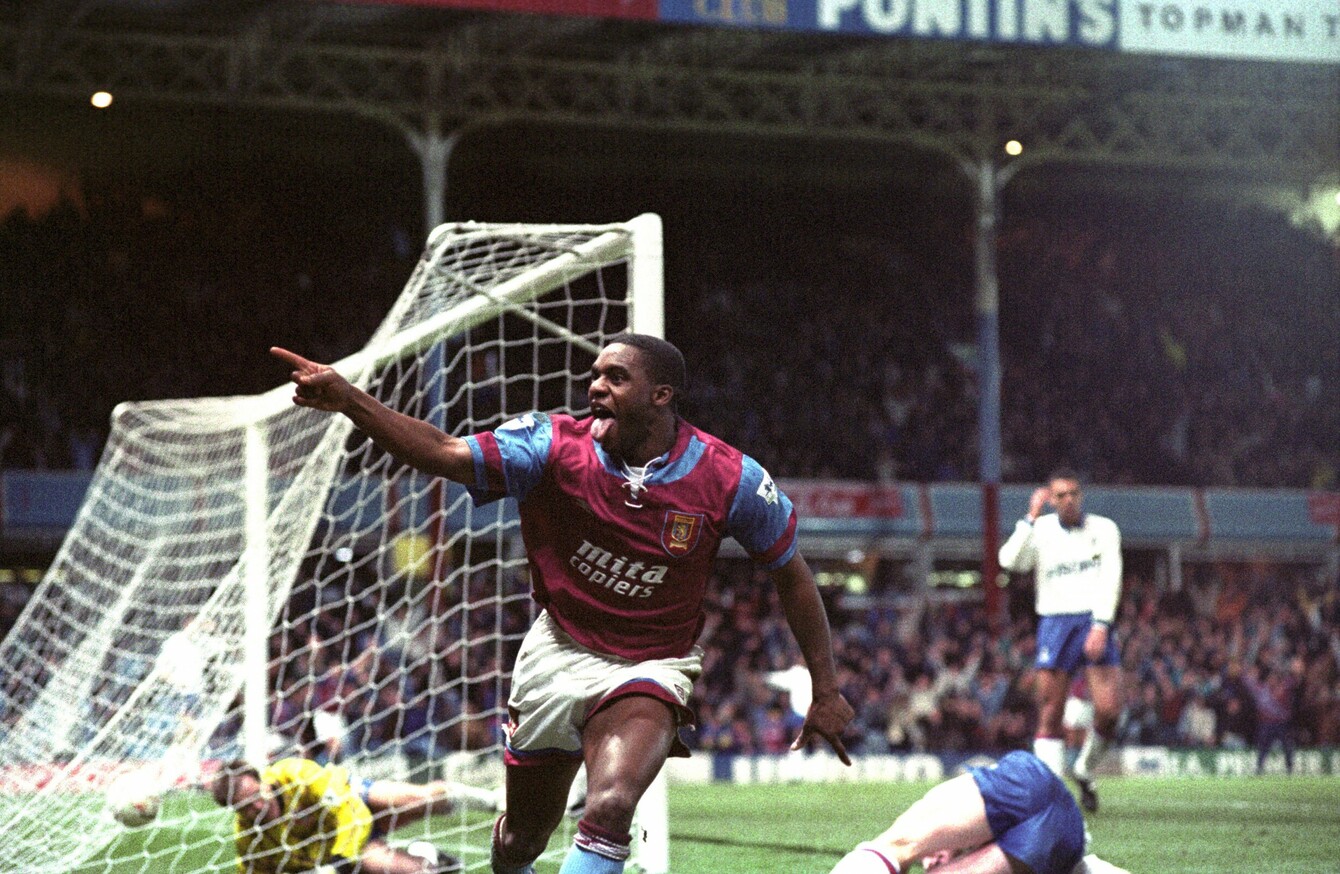 Image: EMPICS Sport
Image: EMPICS Sport
TWO POLICE OFFICERS in England have been put under investigation as part of a criminal probe into the death of a former Premier League player after he was tasered by police.
Dalian Atkinson, who played for Aston Villa in the early 1990s, died on Monday in Telford, western England.
A probe into the circumstances of his death led to two local police officers being put under investigation and served with gross misconduct notices, the Independent Police Complaints Commission (IPCC) watchdog said.
"Having carefully considered the evidence gathered so far, we are undertaking a criminal investigation into the circumstances surrounding Mr Atkinson's death and the level and type of force used," IPCC Commissioner Derrick Campbell said in a statement.
The two police officers are due to be interviewed by investigators and the IPCC stressed the development did not mean criminal charges would necessarily follow.
Atkinson, 48, was tasered after police were called to a Telford address at around 1:30am on Monday. The ambulance service said he went into cardiac arrest en route to hospital.
A post-mortem held yesterday ruled the cause of death as inconclusive, with further tests to be carried out. Relatives said Atkinson had been suffering from kidney problems and a weak heart.
A day after his death fans at Atkinson's former club Aston Villa paid tribute to the former player, breaking into a minute's applause in the 10th minute of their game against Huddersfield.
Atkinson wore the number 10 shirt as a striker for the club. He began his career at Ipswich Town and went on to play for Spanish club Real Sociedad before moving to Villa.