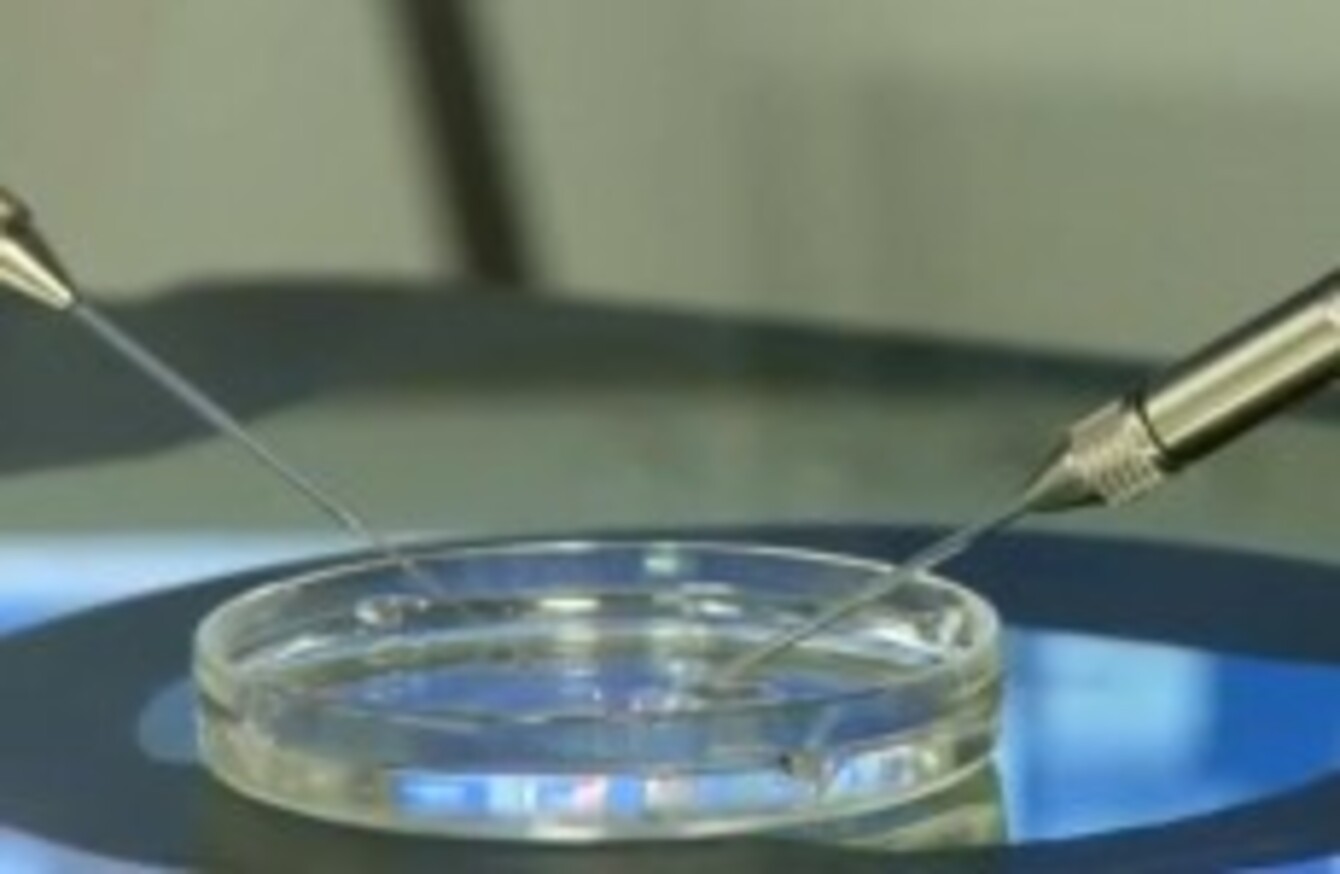 Image: http://www.youtube.com/watch?v=Sr7Jnr9qn44
Image: http://www.youtube.com/watch?v=Sr7Jnr9qn44
TECHNIQUES THAT INVOLVE embryos carrying DNA from two parents and a donor are under discussion in the UK.
The techniques involve the replacement of mitochondrial DNA in an egg or IVF embryo, with the aim of stopping the transfer of some genetic disorders. The British government's fertility regulator has launched a public consultation on the issue.
The techniques use either IVF embryos or eggs – which have DNA from both parents – as well as DNA from a healthy female donor.
Under British law, genetic modification of embryos is illegal, but research is permitted.
DNA
The techniques centre on mitochondria. One centre which is looking into the techniques is the Wellcome Trust Centre for Mitochondrial Research at Newcastle University.
The trust compare mitochondria to little 'batteries' in cells. Some people can have mutations in their mitochondria, which cause disorders. Mitochondrial mutations are passed down by mothers to their children and there isn't a cure for mitochondrial diseases.
Professor Doug Turnbull of the Wellcome Trust said that the centre is trying to marry together the basic and the clinical science around mitochondria and mitochondrial disease, and come up with new treatments.
The procedure – called a 'maternal spindle transfer' – involves transferring nuclear genetic material from an egg that has defective mitochondria and mitochondrial DNA, into an egg which has healthy mitochondria.
Turnbull said they want to "try and ensure it's as safe as we can so we could offer this to families".
If we could prevent the disease in an offspring, potentially that could be carried on through the generations and therefore it's perfectly possible that this means this disease within that family could be wiped out altogether.
Members of the public are being given the chance to say what they think about the procedures, and their implications. The Human Fertilisation and Embryology Authority, which is leading the consultation, said that issues include the contact the women who donate their DNA to the eggs have with the subsequent children. Other issues include safety and regulation.

(wellcometrust/YouTube)