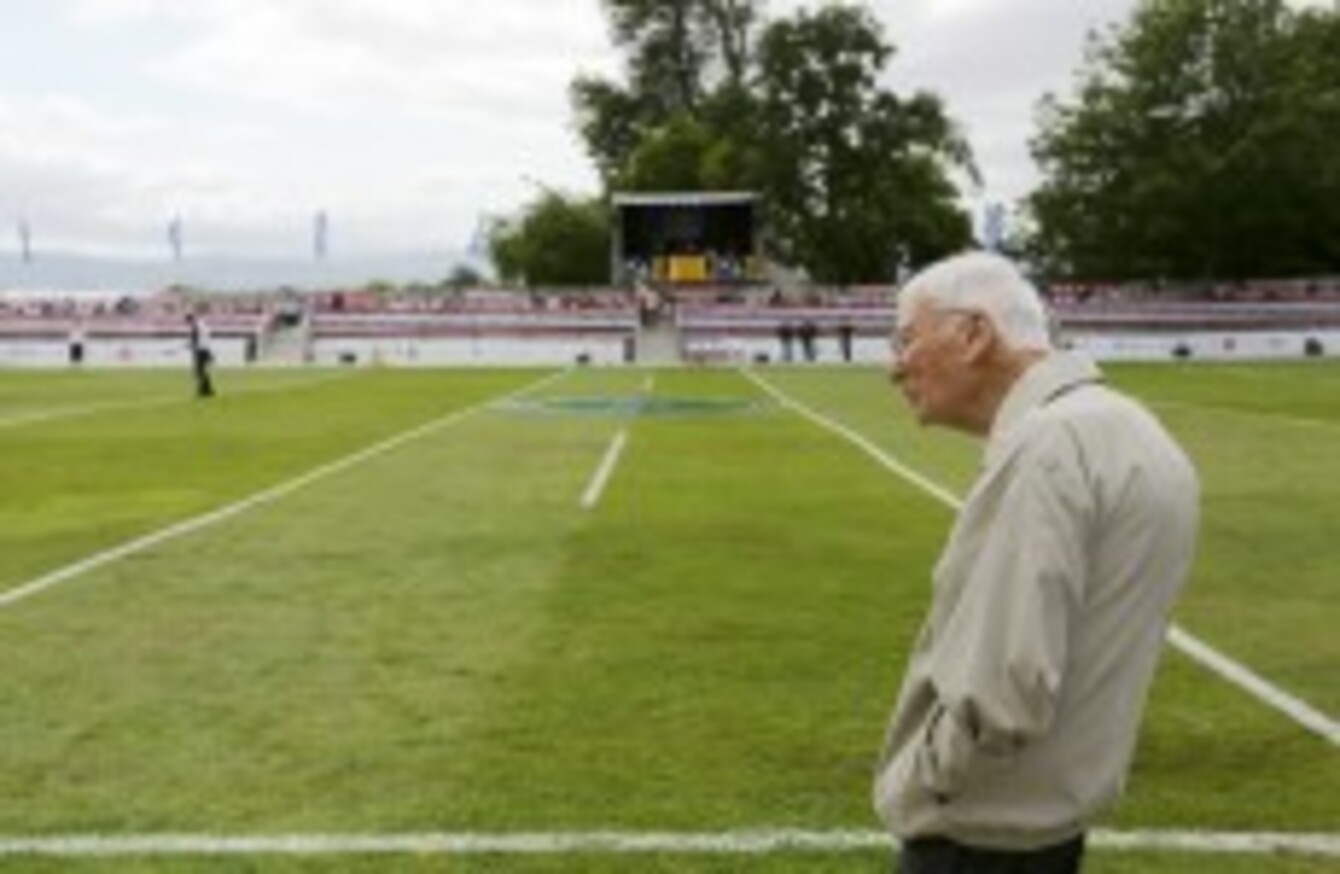 Dan Rooney looks out on the Irish American Flag Football Classic, which is held yearly on the grounds of the ambassador's residence
Image: Laura Hutton/Photocall Ireland
Dan Rooney looks out on the Irish American Flag Football Classic, which is held yearly on the grounds of the ambassador's residence
Image: Laura Hutton/Photocall Ireland
FIFTEEN MONTHS AFTER Dan Rooney stepped down as US ambassador to Ireland, there is still no replacement in the Phoenix Park.
Rooney, who owns the Pittsburgh Steelers American football franchise, was appointed to the role after the election of Barack Obama in 2008.
Taoiseach Enda Kenny said this weekend that Obama is "intent on dealing" with the delay, the longest in the history of diplomatic relations between the two countries.
But, does it matter? The work of the US Embassy goes on and we're on pretty good terms with the US, being invited over to their house every March and all.
We're asking: Does it matter that the US hasn't appointed an ambassador to Ireland?

Poll Results: