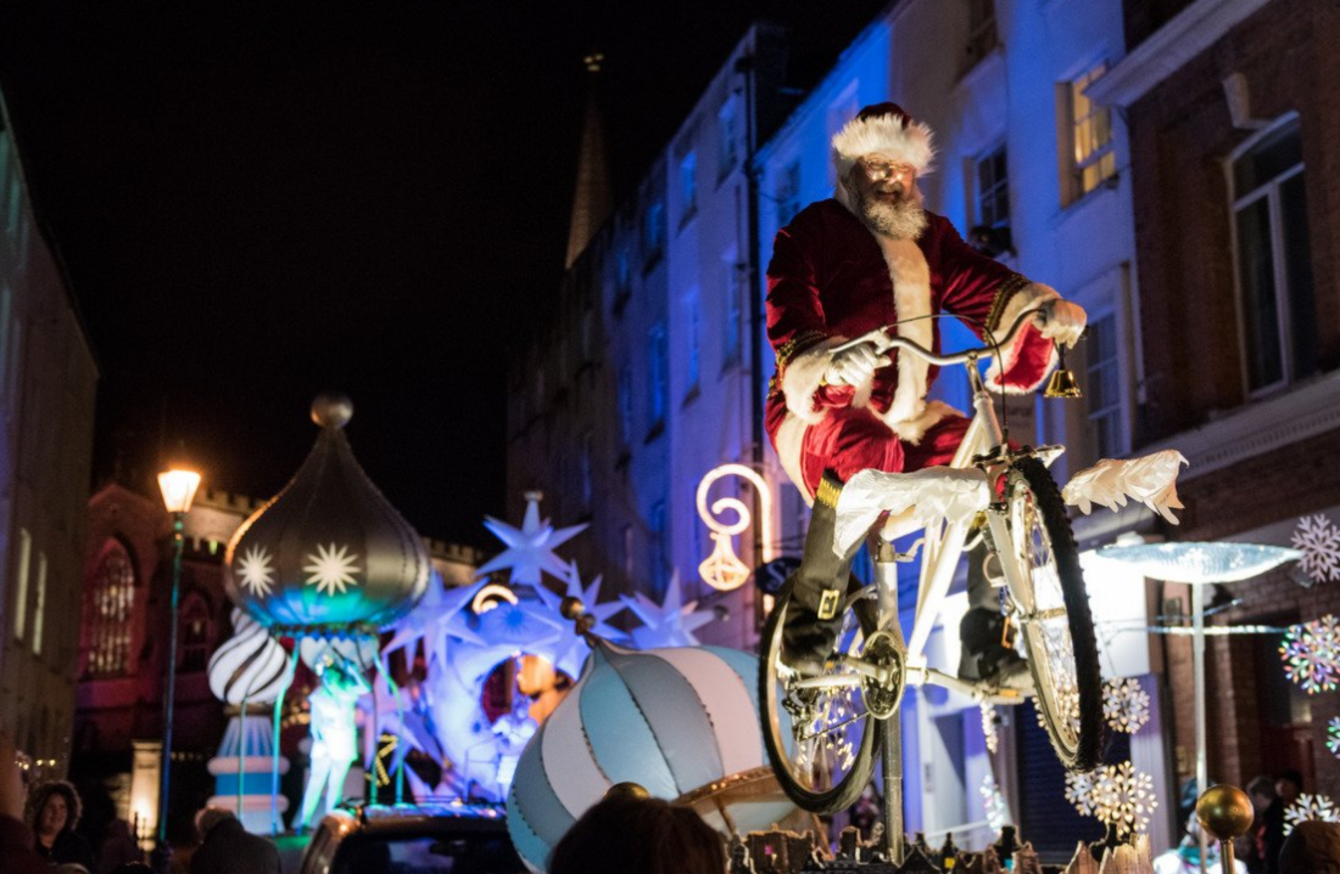 Image: Dublintown
Image: Dublintown
ORGANISERS OF THE big switch-on of Christmas lights in Dublin have introduced a new format for the seasonal ceremony this year, after last year's Grafton Street event was marred by overcrowding.
The lighting ceremony last November was ended early for health and safety reasons after a larger than expected number of people turned up to watch. Appearances by a number of musical acts had to be cancelled.
An event today, backed by business group Dublintown and Dublin City Council, will see two processions move through the city – finishing up on O'Connell Street, where the lights on a 40 foot Christmas tree will be switched on by Lord Mayor Mícheál MacDonncha.
"We spoke to Gardaí and fire officers as we planned this, and we decided to go with the processions instead of having one fixed focal point for the ceremony," operations director with Dublintown Gerry Farrell said.
These events are becoming more popular year by year – so people can line up along the route to watch, and the crowds will be more spread out.
Far more people will be able to fit onto O'Connell Street, compared to last year's ceremony, Farrell said.
And while in previous years Dublintown held separate 'lighting up' ceremonies on the northside and southside, this year the events are being combined. The annual Lord Mayor's lighting of the O'Connell Street tree is also taking place as part of today's festivities, whereas in previous years that would have been a separate event too.
Donegal pageant company Luxe will lead the winter processions. Lights across 30 streets will be switched on as they travel through the city.
The whole thing starts at 5.30pm, and these are the routes:
NORTHSIDE: Mary St – Henry St – Moore St – Parnell St – O'Connell St
SOUTHSIDE: Grafton St – College Green – Westmoreland St – O'Connell Bridge – O'Connell St
O'Connell Street will be closed to traffic from 4pm until around 7.30pm.
A separate Dublin City Council event 'Smithfield Lights' takes place next Sunday, while the traditional Live Animal Crib will open at the Mansion House on 11 December.