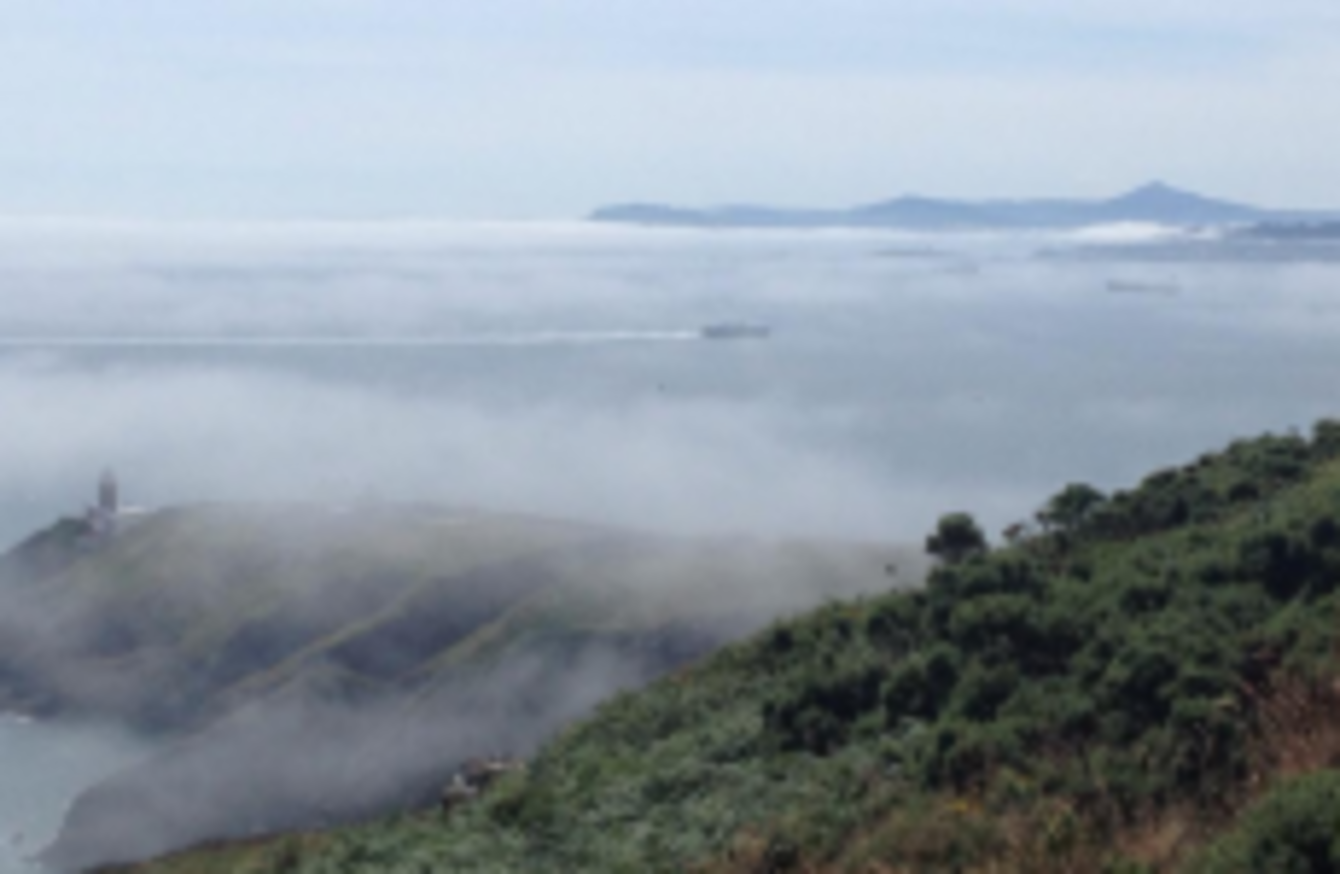 Image: Naomi @gizmolg13 via Twitter
Image: Naomi @gizmolg13 via Twitter
IF YOU'RE IN Dublin you may have noticed a fog rolling in- especially if you're near the water.
Met Éireann Forecaster, John Eagleton, told TheJournal.ie that the fog has developed over the Irish sea and the easterly wind has blown it onshore.
He said that fog is very 'unforecastable' but that he's not surprised it had paid us a visit as conditions are ripe.
"The humidity and relatively high temperatures are matching sea temperatures."
So hopefully that's answered some of your queries about 'crazy smoke'.
A lot of Dubliners were taking to social media to question the fog – especially people around the water.
Unfortunately it stopped Howth Yacht Club in their tracks.
While the Dun Laoghaire Marina reckoned staying Southside might be best for those trying to hide from the fog.
It appeared  earlier on today but by the look of this recent picture, it isn't going anywhere anytime soon!
Eagleton added that fog is not uncommon in this humid weather and that conditions will be ripe for it over the next few days.
As for this evening – he added that, "The fog has a mind of its own and it will be coming and going".
But the fog isn't all bad…check out this glorious view from Killiney hill.