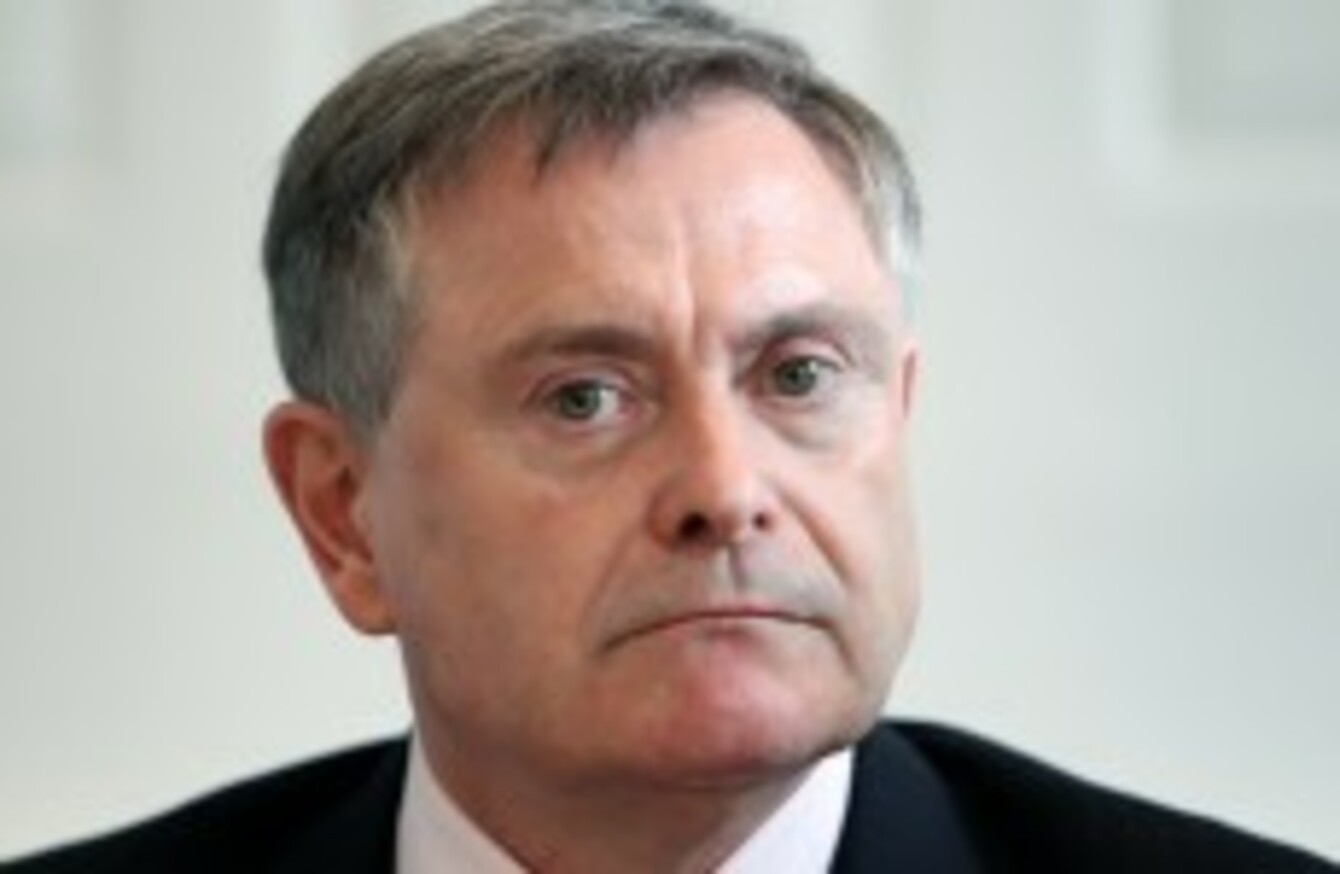 Minister Brendan Howlin has asked his cabinet colleagues to slash spending
Image: Leon Farrell/Photocall Ireland
Minister Brendan Howlin has asked his cabinet colleagues to slash spending
Image: Leon Farrell/Photocall Ireland
Updated 11.04
MINISTER FOR PUBLIC Expenditure Brendan Howlin has asked his cabinet colleagues to find savings of up to 20 per cent from their departmental budgets.
A spokeswoman for the Department of Public Expenditure confirmed to TheJournal.ie that a memo was sent to government departments, asking for each to submit plans to slash 15 to 20 per cent from their annual budget. She said the requirement was made in "a letter that the secretary general [of the Department of Public Expenditure] would have sent to various departments".
The letter was sent "a couple of months ago", she added. However, she said the 15 to 20 per cent figure was a proposal rather than an immediate requirement, adding that departments were being required to submit plans as "part of an ongoing process begun by Minister Howlin several months ago."
Minister Howlin told the Irish Times yesterday that some departments have not "measured up" in submitting plans for spending cuts, and that he would be making "robust suggestions" to those which were lagging behind.
Last month it emerged that the government spent more than €21,500 on new signs, logos and stationery after introducing new departments – including Minister Howlin's own – and changing the names on others. Minister Richard Bruton's department alone spent €10,000 on new signage and stationery after it was renamed the Department of Jobs, Enterprise and Innovation.
Howlin looks to the NTMA
The Minister for Public Expenditure has also made it known that he believes current salary arrangements at the National Treasury Management Agency are inappropriate.
When pay caps were put in place for the public service this year, the Central Bank and NTMA were exempt.
Newstalk radio has obtained a letter written by Howlin to the Minister of Finance which says that unique arrangements should not be allowed to continue in relation to recruitment and pay.
According to Newstalk reporter Shane Coleman, who has seen the letter, Howlin has suggested a 15 per cent pay cut for those who earn more than €200,000.
The NTMA does not have to disclose how much it pays its executives, another practice which Howlin believes should be addressed.
He said that the arguments presented by the NTMA to be allowed to keep salaries under wraps could equally be made by management in any agency across the country which is bound to the rules.
The agency has disclosed anonymous data on pay scales but said there may be internal tensions between workers if more details were released.
In a written answer to a Dáil question in June, Noonan revealed that there are 14 workers in the NTMA who are on salaries of more than €250,000.
There are 3 employees on more than €150,000 and another 78 earning in excess of €100,000.
Read more: Over €21,500 spent on new departmental logos and signs>
-Additional reporting by Sinéad O'Carroll