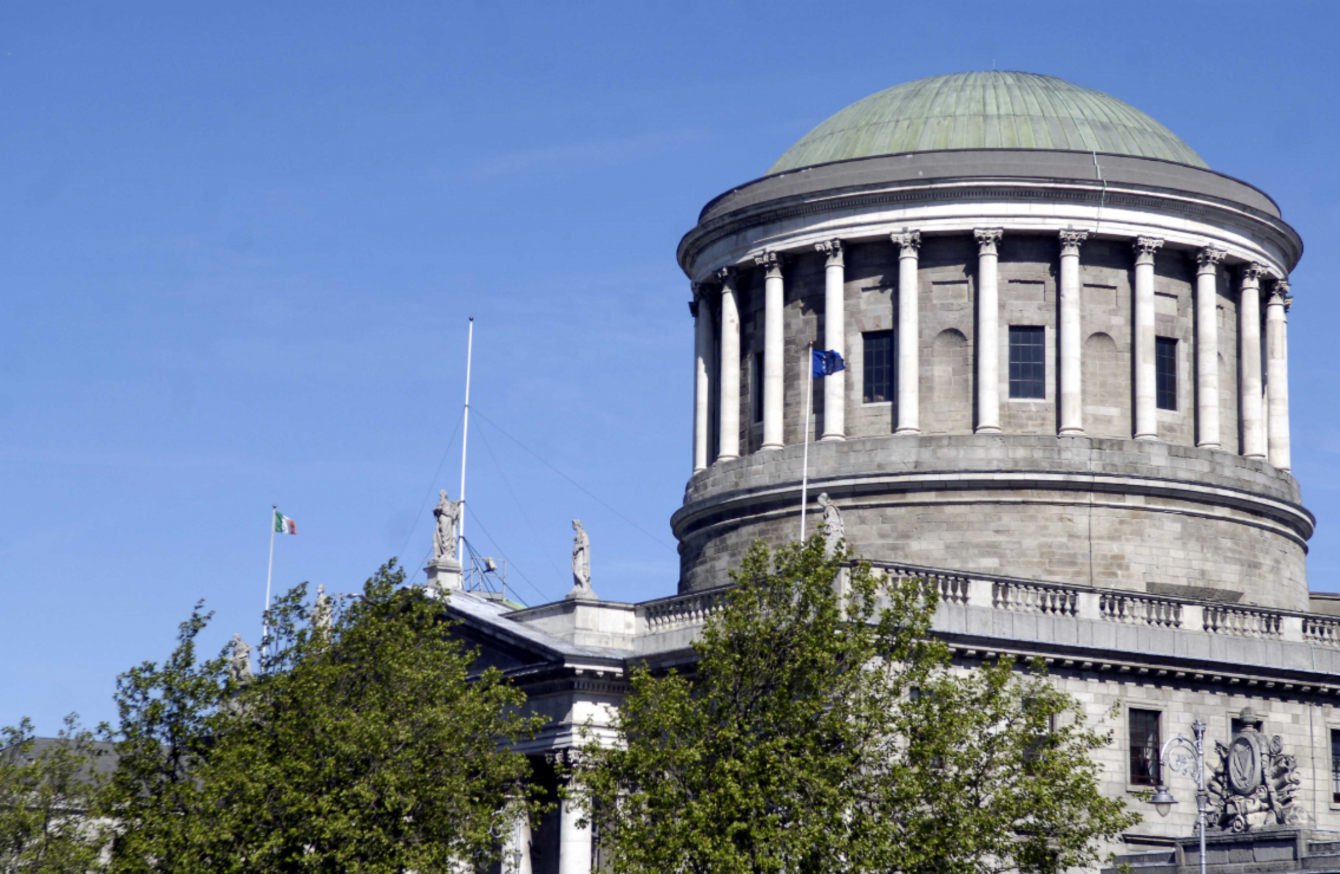 The Four Courts.
Image: RollingNews.ie
The Four Courts.
Image: RollingNews.ie
A HOSTEL HOUSING up to 50 people in Dublin has been vacated, a court heard today.
The High Court extended an order made earlier this week vacating 12-14 Old Count Road, Crumlin, Dublin 12 for at least two weeks.
The order was made by Mr Justice Seamus Noonan to allow the named parties, John and Yvonne McEleney submit affidavits.
Dublin Fire Brigade attended the houses last week, taking the case to court. It was claimed that 22 people were living in the houses which had no fire alarms or escape routes. In the past it had housed up to 50.
The houses have been linked through what Mr Justice Noonan described as an "interconnecting labyrinth". The judge called it a "fire trap".
However, an email from John McEleney said that while he and his step-sister Yvonne are the registered owners of one of the properties, the other is owned by their uncle.
John McEleney claimed that he has not been in Ireland for a long time and while the registered owner of the property, he is not a beneficial owner.
Brendan Brady, the barrister for John and Yvonne McEleney, said that another party owned the connecting house. He asked for time to allow his clients prepare an affidavit.
Mr Justice Noonan said that the respondents are claiming that while they have an interest in one property they don't have a responsibility to it.
Adjourning the case for two weeks, he allowed seven days for the preparations of affidavits and made the order vacating the premises interlocutory. This means it will still in place until a full hearing.