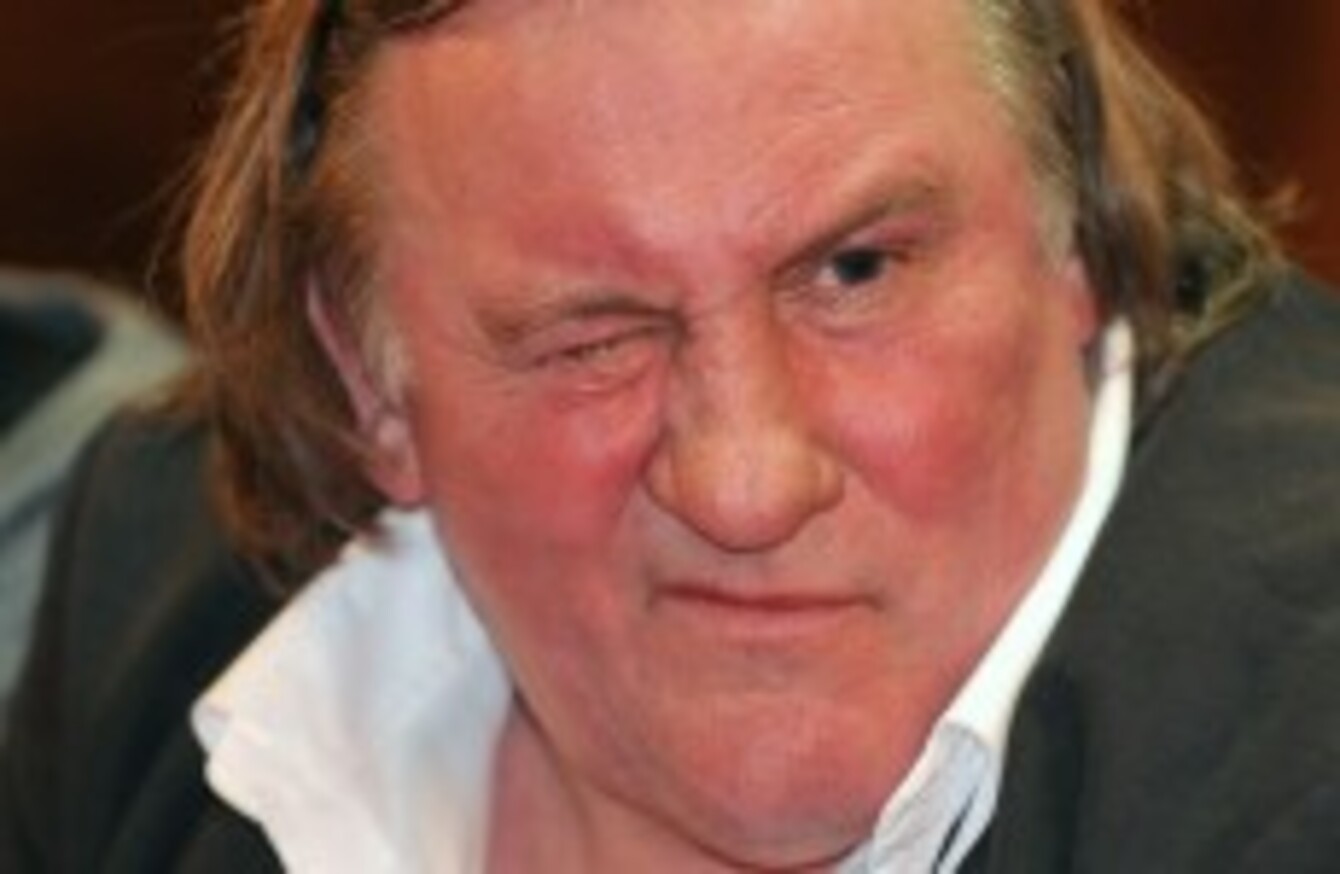 French actor Gerard Depardieu gestures during a press conference with Montenegro Prime Minister Milo Djukanovic
Image: Risto Bozovic/AP/Press Association Images
French actor Gerard Depardieu gestures during a press conference with Montenegro Prime Minister Milo Djukanovic
Image: Risto Bozovic/AP/Press Association Images
FRENCH ACTOR AND newly-minted Russian citizen Gerard Depardieu has formally registered as resident of the little-known Russian region of Mordovia, giving his residence as No 1, Democracy Street.
Grand ceremony
In a grand ceremony in Mordovia's main city of Saransk that bore little relation to the average Russian's experience of local bureaucracy, Depardieu signed a form and had his passport stamped to formally become a resident.
The procedure was greeted by wild applause by the crowds crammed into the city's state theatre to witness the procedure as the burly French megastar grinned broadly.
"Glory to Saransk, Glory to Mordovia, Glory to Russia!" he bellowed in celebration, in heavily-accented Russian.
Depardieu then proudly produced the Russian passport, complete with the new registration stamp, to show off to the cameras, an AFP correspondent said.
His address was announced as an apartment on No 1, Democracy Street in an upscale area of Saransk which belongs to relatives of his friend, the head of Russia's State Film Fund Nikolai Borodachev.
All Russian citizens are obliged to be formally registered as living in a certain city, town or village with a corresponding stamp in their passport to prove it.
Passport
Depardieu was granted a Russian passport by President Vladimir Putin in January after complaining at high tax rates in France. This trip is his second to Russia as a Russian citizen and he is expected to stay in Saransk for several days.
The Mordovia region in central Russia was until know chiefly known for its network of prison camps where one of the jailed Pussy Riot punks is serving her sentence.
Populated by a large community of Finnic-speaking Mordvins, it is also a host city of the 2018 World Cup that is to be hosted by Russia.
"We are very happy that the citizen of the world, the great actor Gerard Depardieu, has registered namely in Saransk," said the head of the Mordovia region, Vladimir Volkov.
We will continue to get Depardieu acquainted with our culture, our agriculture, industry, our successful experience of inter-ethnic relations and our people.
According to Yuri Mishanin, the head of the theatre where the registration ceremony was held, Depardieu was also hoping to "open a small restaurant here in Saransk".
Depardieu was given citizenship by Putin in early January. He is not expected to live full time in Russia but the Saransk authorities are expecting he will make regular visits to his adopted new home.