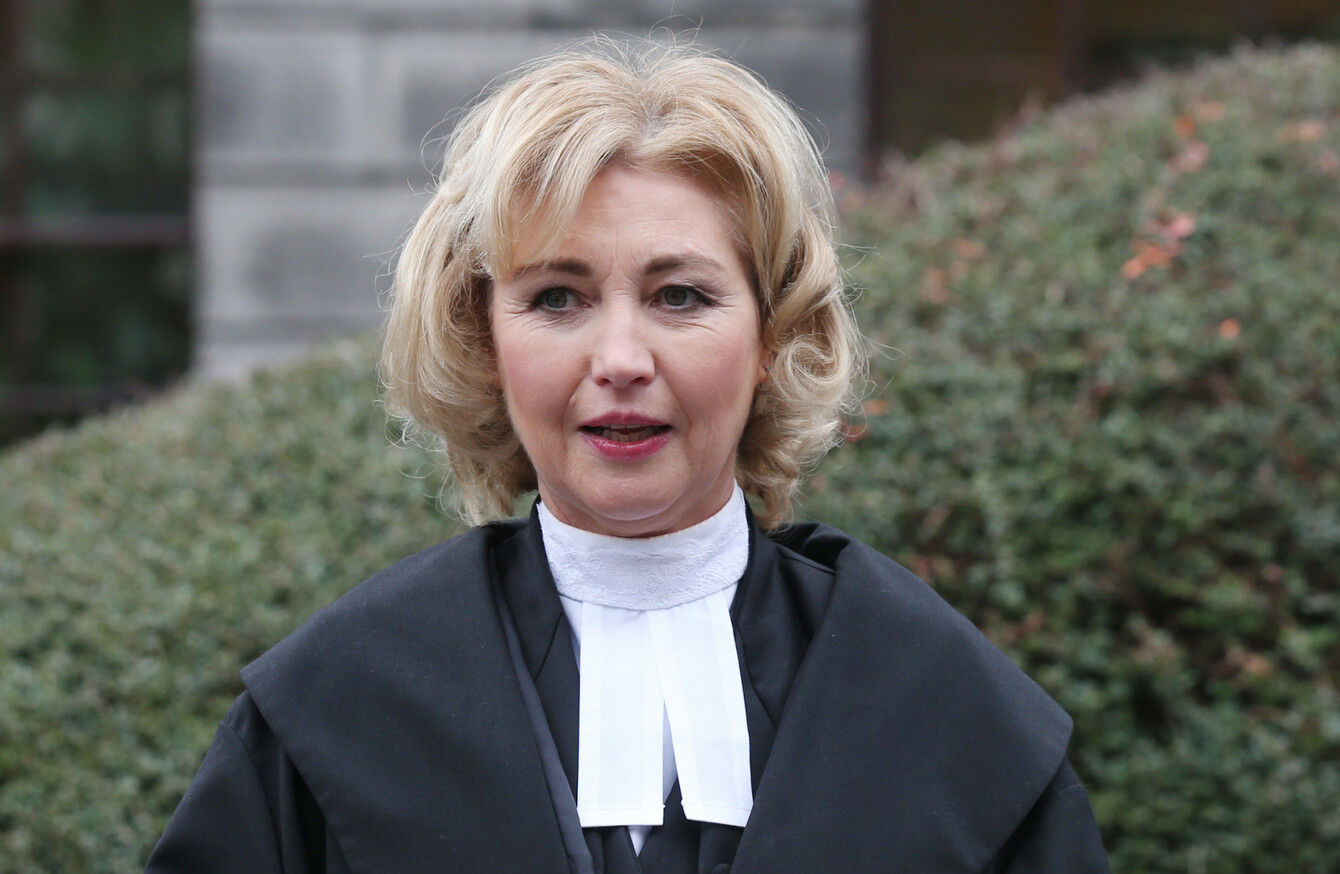 Margaret Heneghan
Image: Leon Farrell/Rollingnews.ie
Margaret Heneghan
Image: Leon Farrell/Rollingnews.ie
HIGH COURT JUDGE Margaret Heneghan has stepped down from her role, after just over two years in the job.
It is understood that she will not receive a full pension as she has not reached the mandatory retirement age of 70 in the profession.
First reported in the Irish Times this morning, Heneghan will only be entitled to around a quarter of the judicial pension.
A large proportion of High Court judges would usually serve until they reach retirement age, but Heneghan steps down from her role at the age of 58.
She is married to businessman Austin Power who, along with his brother Robert, founded the home care company Comfort Keepers in 2005. That business, with a turnover in the tens of millions of euro, was then sold to French company Sodexo in 2015.
As is custom, Heneghan was required to provide notice of her departure to President Michael D Higgins.
She was sworn in to her role as High Court judge by President Higgins in February 2015.
Called to the bar in 1993, Heneghan was a member of the Legal Aid Board from January 2009 to January 2010.
From there, she was appointed a judge to the Circuit Court at the beginning of the decade, and was assigned to Dublin Circuit in April 2011.