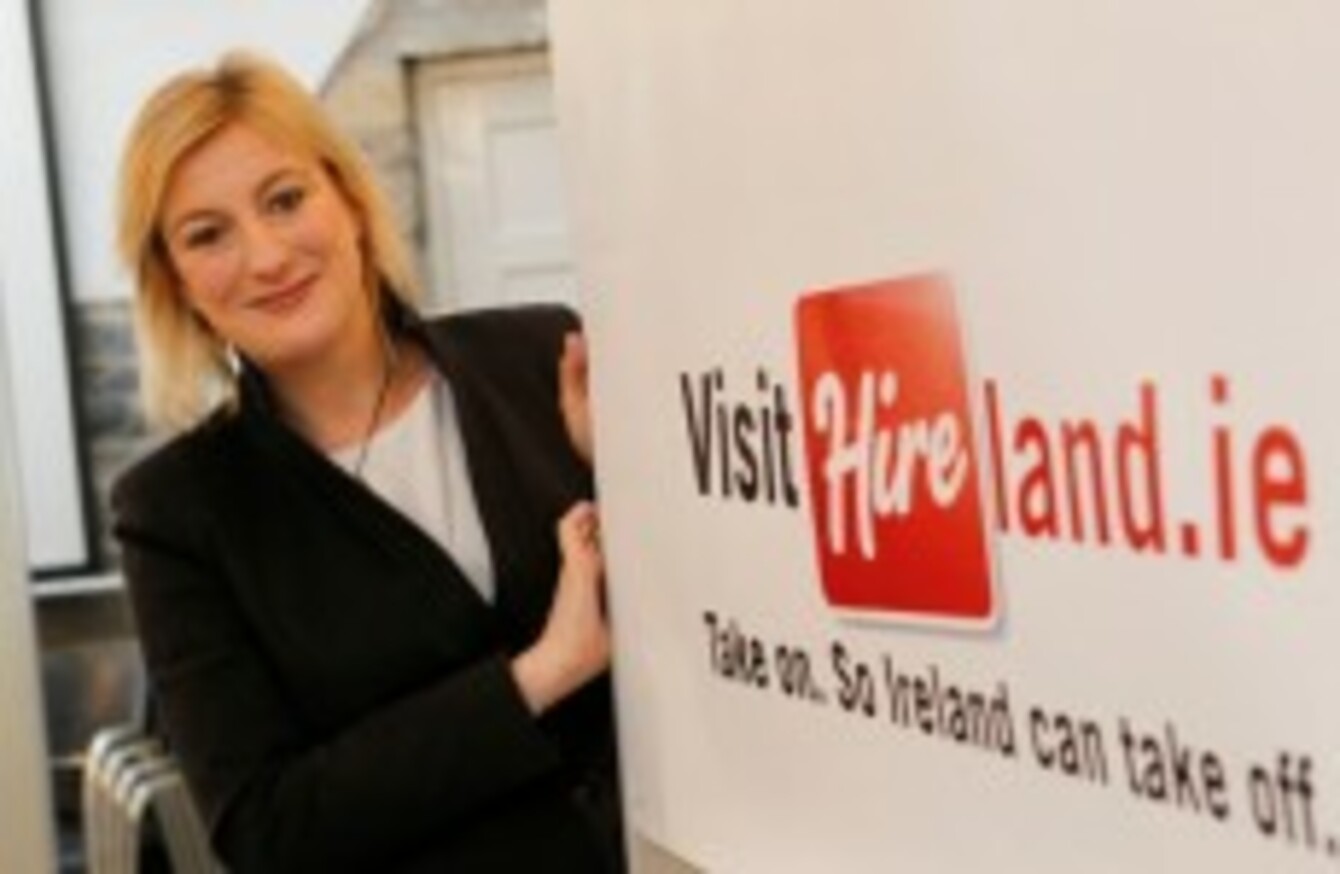 Hireland co-founder Lucy Masterson
Hireland co-founder Lucy Masterson
HIRELAND, THE INITIATIVE which urges companies in Ireland to hire people in their ones and twos helped 4,000 people to find jobs in 2012.
Launching their campaign for 2013, the grassroots initiative, which is run on a voluntary basis, got over 6,000 jobs 'pledges' from over 1,400 companies.
Hireland was launched in January 2012 and in that time, co-founder Lucy Masterson believes that small and medium enterprises (SMEs) have become more willing to hire additional staff.
Research carried out on behalf of the jobs initiative by Amárach research revealed that out of 100 SMEs, 74 per cent plan to hire this year.
Looking back on 2012, Masterson says that a "staggering response" helped Hireland surpass its self-imposed pledge target of 5,000.
"Hireland is mobilising a willingness on the part of local businesses to play their part," she says.
What's even more promising is the feedback from employers, who fully intend to hire more people having experienced the positive benefits for themselves, despite their initial concerns.
Originally launched with a budget of just €149, Hireland's 2013 campaign introduces a new component, where people looking to be hired can register what skills they have.
"Ireland is renowned for its skilled work force and while we are in difficult times we mustn't lose sight of the deep pool of talent just waiting to make things happen here in Ireland," Masterson says.
Ireland's standardised unemployment rate is currently 14.6 per cent, according to the latest Live Register figures.