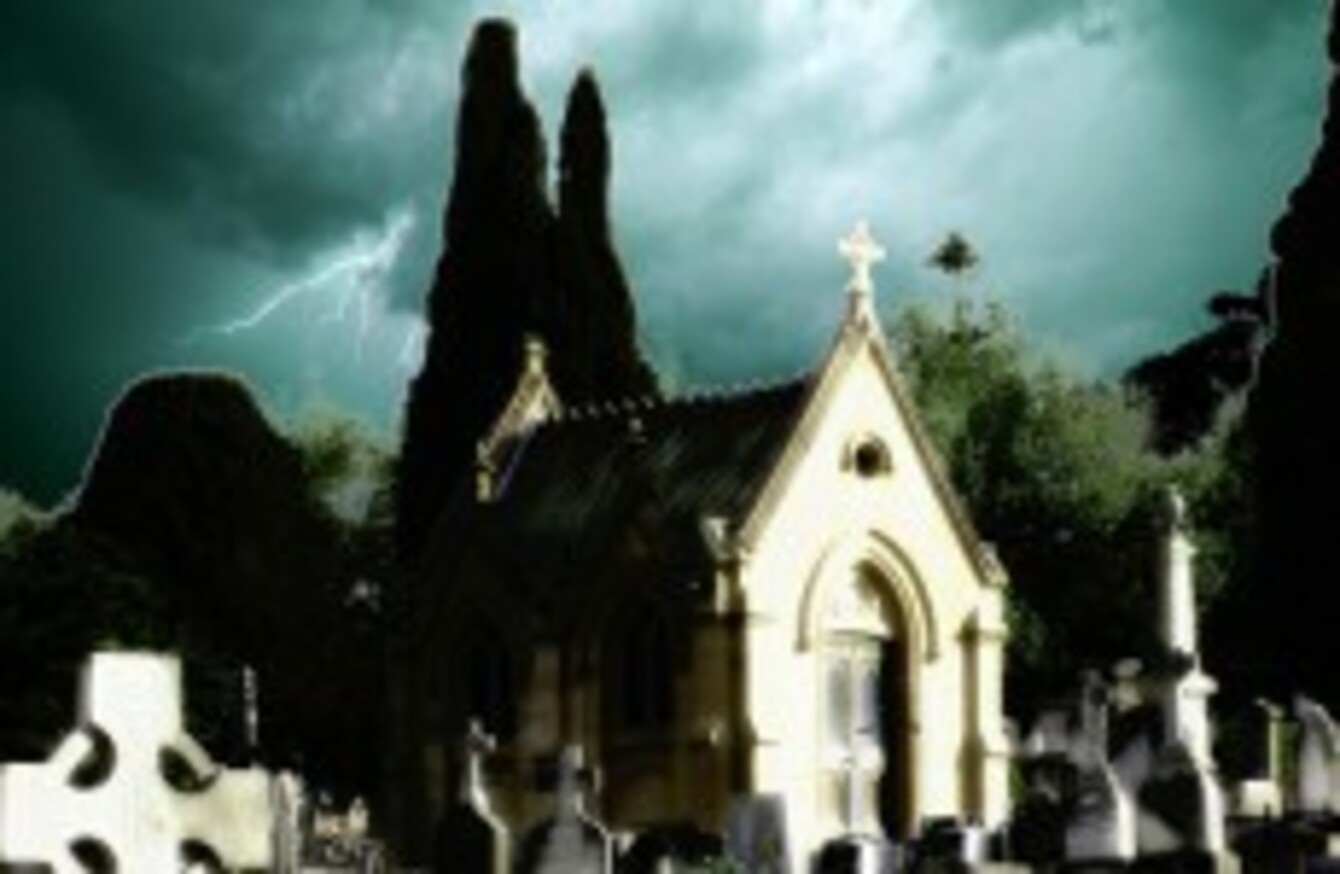 Okay, so this isn't in Ireland - but it sets the scene nicely, doesn't it...
Okay, so this isn't in Ireland - but it sets the scene nicely, doesn't it...
A FEW PEOPLE will be rattling around Ireland this bank holiday weekend haunted with thoughts of times past (six in particular after the Presidential count). But if you want a good old-fashioned ghost, we have plenty of places reputing to host them – and plenty of people willing to take you on tours to, er, find them.
Castles
Among the perennials on Ireland's 'most haunted' list are ancient clan strongholds like Leap Castle and Charleville Castle in Co, Offaly. Both have been visited by occultists, spiritual mediums and paranormal investigators in droves.
Leap Castle is particularly notorious for being "home to many fascinating and sometimes horrific spirits", according to the castle owners – including a priest who who was butchered in the "Bloody Chapel", a barrel-rolling peasant, a man murdered by his brother, two little girls (one of whom fell from the battlements), a half-naked lady and another one in a red dress.
Charleville Castle boasts a little girl called Harriet in particular, the daughter of a former Earl who died on the staircase aged 8. The British scare-fest Most Haunted visited for example. Here is a taster, courtesy of Antix Productions:

Pubs
Of course we have spirits in Irish pubs (badum-tish!) The older hostelries, like the Brazen Head in Dublin (the executed Robert Emmet likes to sit in the corner apparently) and Kyteler's Inn in Kilkenny (where a servant burned at the stake on suspicion of being a witch is said to roam the halls), are prime candidates for a ghost-watch.
We expect ancient family piles and old pubs to be inhabited by some unexpected guests but if you don't want to spend a night, you could try one of these ghost-hunting tours tonight or tomorrow. Just don't look behind you: