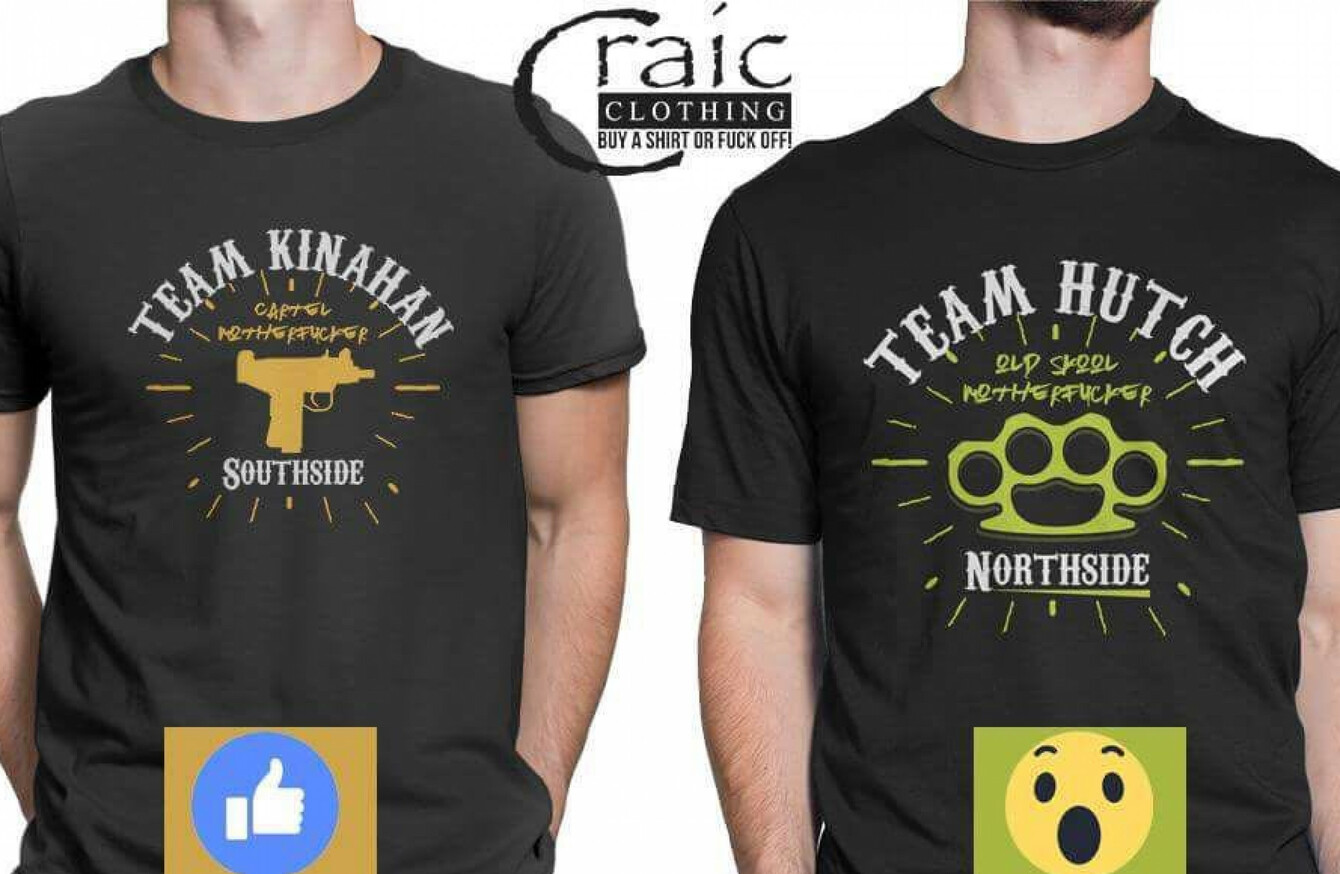 The items for sale.
Image: CraicClothing
The items for sale.
Image: CraicClothing
THE CHAIR OF Dublin City Council's Joint Policing Committee has labelled a company selling Kinahan and Hutch themed clothing as a "disgrace".
The t-shirts and hoodies were found to be on sale from Craic Clothing. The clothing features either 'Team Hutch' or 'Team Kinahan' slogans – something which councillor Daithí De Róiste declared as "ridiculously insensitive".
The Kinahan t-shirt features the word 'Southside' – referring to the cartel's Crumlin base. An Uzi submachine gun is emblazoned across the front also.
The Hutch shirt features a knuckleduster and the word 'Northside' and 'old school'.
De Róiste said that he had no idea who would wear one of the tops.
He said: "It's a disgrace, really. Whoever thought this was okay just wasn't thinking. It's tone deaf. I am glad to see that the company has decided to take these off sale. It was the right thing to do."
The company has since pulled the range and apologised.
A statement read: "They have been taken down and the page is being taken down later too. We didn't mean to offend anyone.
"It was a stupid idea that didn't have too much thought put into it. We can't apologise enough for any offence we caused."