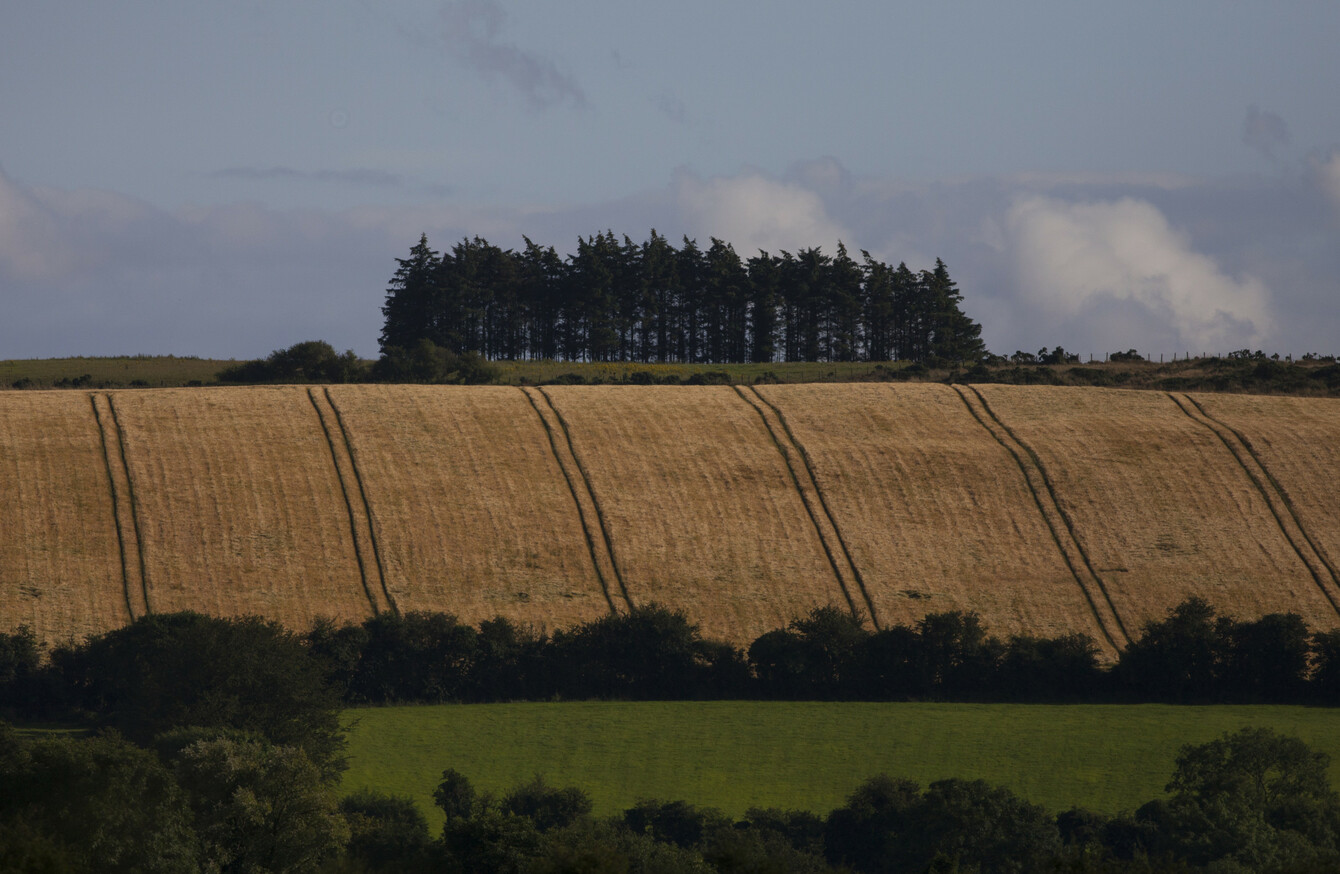 Image: Eamonn Farrell/Photocall Ireland
Image: Eamonn Farrell/Photocall Ireland
THE NATIONAL AVERAGE price of an acre of land in Ireland is just over €9,000 – that's a 3% increase when compared to 2016.
A report from the Farmer's Journal found that it will cost you on average €9,088 to buy an acre of land compared to €8,771 last year.
The total value of land transactions was €313 million – an increase of 5% on 2016. This means land prices are at their highest in three years.
Kildare had the highest agricultural land value in 2017 at €14,020 while Leitrim was the least expensive county for land at €4,586.
With regards to Brexit, the Farmers Journal reported that all four border counties experienced a reduction in supply, with Cavan, Monaghan, Louth and Donegal all seeing fewer acres offered for sale than last year, as did Meath.
Meanwhile, north of the border, the average land price reduced marginally to £9,750 – that represents a dip of 0.7%.
One of the main drivers of the land market in Northern Ireland is the lack of supply, according to the Farmers Journal.
Despite the price decrease, Brexit is not deemed to have had an adverse effect on agricultural land prices in the North. The main banks told the Irish Farmers Journal that Brexit has not significantly affected their appetite to lend money for the purchase of land.
The report found that non farmers were a major source of competition for land in 2017 with entrepreneurs investing in land as an asset in Ireland.
Forestry was once again a big player. The premiums and tax-free income on what is known as clear fell (to cut down all of the trees in a wood or part of a wood) meant pension funds, private investors and farmers regarded forestry as a low-risk investment. This increased both competition and the base price of marginal land in many parts of the country, particularly in the west.