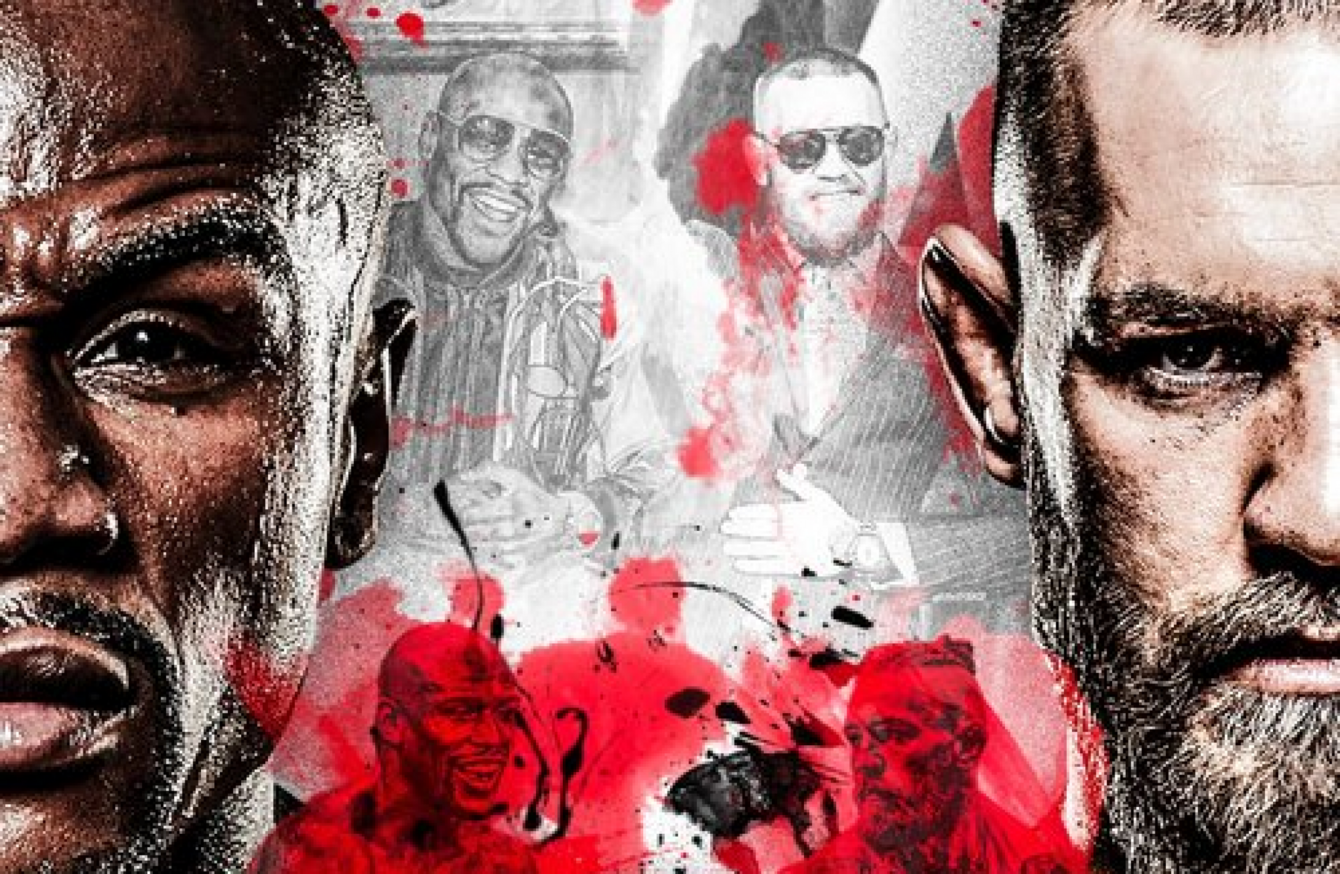 ON 26 AUGUST this year, UFC champion Conor McGregor will take on boxer Floyd Mayweather.
The fight is all about the money, The42's Paul Dollery wrote yesterday, warning viewers they shouldn't expect a 'thrilling sporting showpiece':
Conor McGregor, entering a boxing ring for the first time as a professional, taking on one of the most successful, accomplished and experienced boxers ever to lace up a pair of gloves.
As Andy Lee pointed out recently on Off The Ball, it's a bit like asking a triathlete to swim against Michael Phelps. Or like a tiger fighting a shark in the ocean, as Paulie Malignaggi told Second Captains…
Despite the predictions (and they are many), millions will tune in. Will you be among them?
Today we're asking: Will you watch Conor McGregor take on Floyd Mayweather on 26 August?

Poll Results: