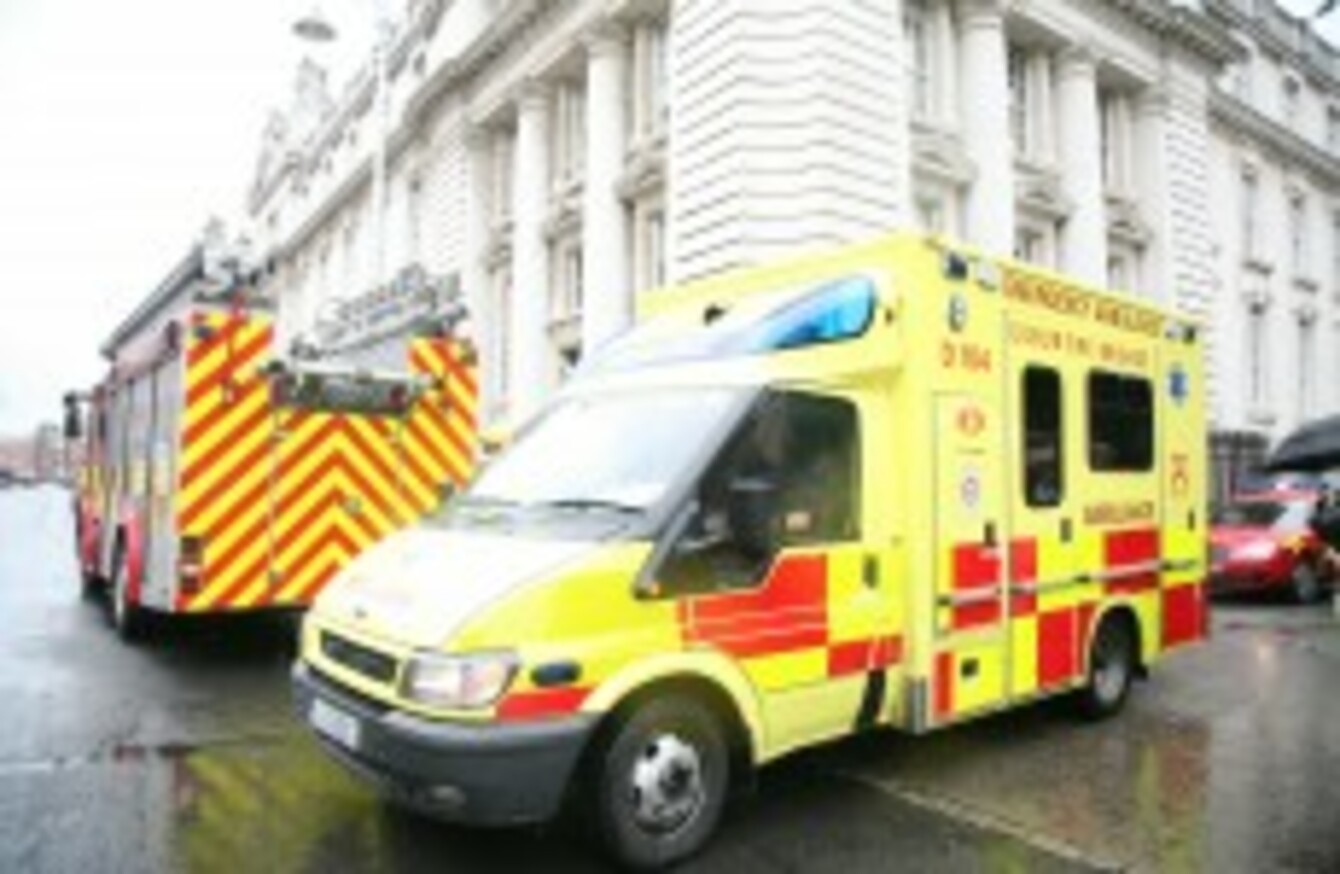 Image: Albert Gonzalez / Photocall Ireland
Image: Albert Gonzalez / Photocall Ireland
LAST WEEK DEFENCE Minister Alan Shatter said that Ireland is ready to respond to a natural disaster, despite the budgetary situation.
Shatter was mainly speaking about the capability of the defence forces and their resources but as the country's hospitals come under increased pressure due to budget cuts, questions have been raised about their ability to deal with a large influx of patients.
In the event of a mass casualty incident, like a train derailment, a chemical incident or even a terrorist attack, the Major Emergency Plan would be implemented and all response agencies would have their own procedures to follow. Let's take a look at how it would work.
At the scene
First responders, like the fire and ambulance service, would assess the scene and once a major emergency has been declared an ambulance loading point for casualties would be set up.
Emergency services would then sort through patients assessing their vital signs and designating triage cards to indicate how serious their injuries are.
One paramedic explained to TheJournal.ie that in normal circumstances, when an unconscious person is assessed a paramedic will "shake, rattle and shout at them and listen for breathing for ten seconds but at a major incident you have just one chance to open your airway".
You have three triage cards for casualties and it's like a traffic light system. Green is for the walking wounded, yellow is for patients with good vital signs but who are potentially unstable and red is for life threatening injuries. For the people who are already dead, we have a black card. It's just a way of grading them to get everything moving.
The most serious patients are removed from the scene by ambulance first and taken to one of the surrounding hospitals, as all emergency departments in the area would be sharing the load.
At the hospitals
Depending on the size of the incident, several hospitals may be involved in taking in casualties. Hospitals operate on a different system during a mass casualty incident and every hospital will have its own major incident plan to implement.
INMO industrial representative Eddie Mathews explained that a whole hospital would be effectively "shut down".
Staff are called in, other patients are moved to different areas like x-ray halls, waiting rooms etc., discharges would be expedited and all day surgery would be cancelled Basically the entire normal functioning of the hospital chances, it goes into emergency mode and within hours an emergency department would be emptied.
An emergency consultant and spokesperson for the Irish Association of Emergency Medicine (IIAM) told TheJournal.ie that, at the moment, a national level major incident template is being developed but theses types of plans are rarely tested.
"We haven't had any big incidents recently but if we did have an incident hospitals would just have to modify to receive those numbers of casualties.
Strained resources
Mathews said overcrowding is a "huge problem" as "all emergency departments remain overcrowded and Connolly [in Dublin] is in a particularly difficult situation".
However he said it was important to remember that in the event of a serious incident, normal operating rules are suspended.
"The principal aim is to do the best you can for the maximum number of people," he said. "In a high level of emergency you're required to improvise with constrained resources. This is more difficult though if a hospital is overcrowded"
The IIEA spokesperson echoed Mathew's comments on overcrowding, describing it as a "big problem throughout the country".
"People can be on trolleys for many says and this does impact on plans like this. Certain strategies would have to be adopted to move these people up into ward corridors to empty the emergency department and it would be a very difficult situation in our current climate of overcrowding.
The spokesperson said training, or the lack thereof, as the main problem as it is important for emergency and hospital staff to be fully prepared for an incident.
"Another major concern would be that resources have to be generated very quickly and that can be overwhelming as it is physically difficult to test these plans on a regular basis because of  resources," they said.
While they said the national plan should be updated it "has to be practiced, training should be given and there definitely needs to be a push towards changing and improving the structure of most of the emergency departments in the country."