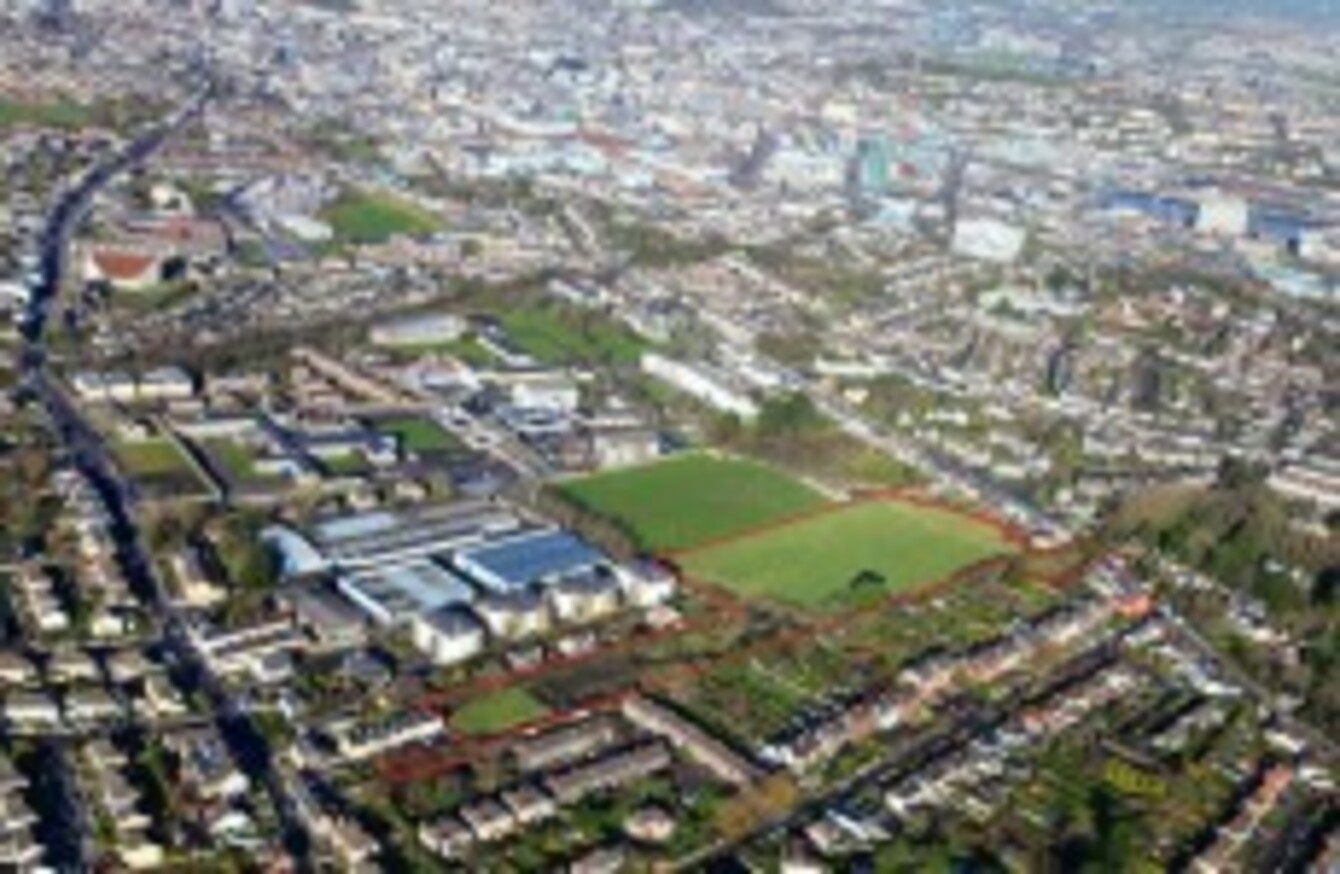 An aerial shot for the former Nemo Rangers site up for sale (outlined in red)
Image: Savills Cork
An aerial shot for the former Nemo Rangers site up for sale (outlined in red)
Image: Savills Cork
THE FORMER SITE of Nemo Rangers GAA club in Cork is up for sale.
The site on the Douglas Road, in a suburb of Cork city, has a guide price of €2.85m – the lot includes a three-storey Victorian house, No. 7 Eldred Terrace.
The sales office in charge of the sale, Savills Cork, says that the site is zoned for development and as such is one of "the last remaining development sites of scale within the southern inner suburbs". An Bord Pleanala upheld a planning request in 2009 for a mixed residential scheme of 102 properties on the site.
Nemo Rangers, which formed in 1922 from an amalgamation of two local GAA clubs, Nemo and Rangers, have a high profile in club championship football. The club moved to new premises, on the South Douglas Road, several years ago. An indoors facility at their new site, Trabeg Sports Centre, hosted the Irish rugby team two years ago for pre-Six Nations training when freezing weather conditions made the rugby squad's normal training site unplayable.