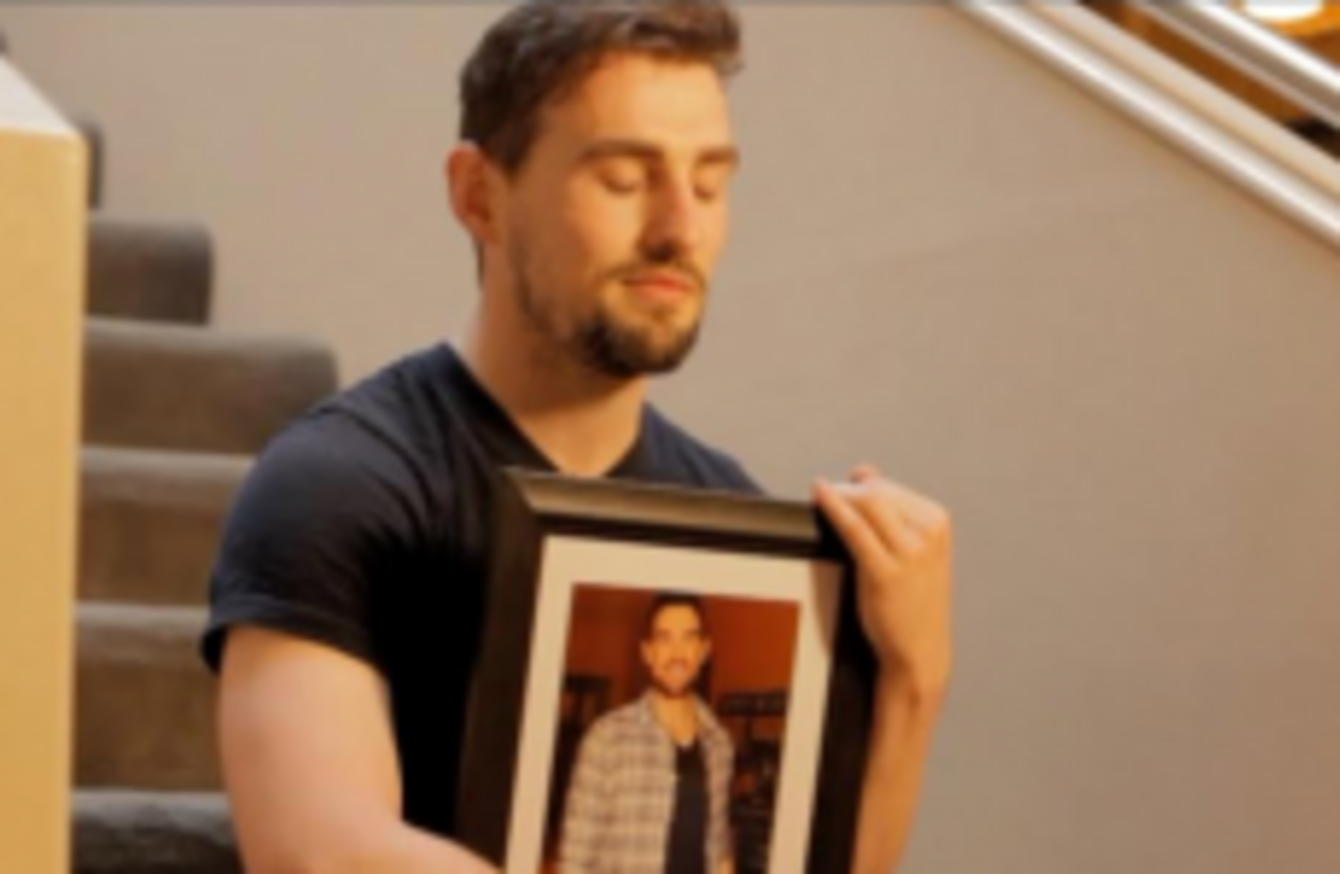 Image: Pa Curran via JasonLee
Image: Pa Curran via JasonLee
FAMILIES ACROSS THE country who lost a member of their family have come together in a music video to highlight organ donation.
The song 'Unintentional Hero' was written by Pa Curran after the death of his friend Taidhg Burke Neff.
The video shows families holding a photo of their loved one who gave their organs when they died.
Taidhg died after a car accident in West Cork last October.
Pa told TheJournal.ie that Taidhg's decision to be a donor gave his family and friends a source of comfort.
"It was a very emotional scene when the helicopter containing his organs flew over us on its journey to Dublin – where they would be transplanted into a number of people hours later.
We were devastated but we were proud.
Taidhg's organs gave 9 people a new lease of life.
Pa's song, 'Unintentional Hero' was played at Taidhg's funeral.
He explained how another friend of his, Alan Feeley, passed away from a brain haemorrhage and his organs were also donated.
Pa said that when he was driving home from that funeral he decided to record the song and divide any funds between the Irish Kidney Association and the Strange Boat Foundation.
It was released this week and has gone straight to number one on the singer songwriter charts.
The first eight people in the video have been saved after receiving donated organs.
The rest of the video shows families holding photos of somebody in their family who died and donated their organs.
Source: Pa Curran/YouTube