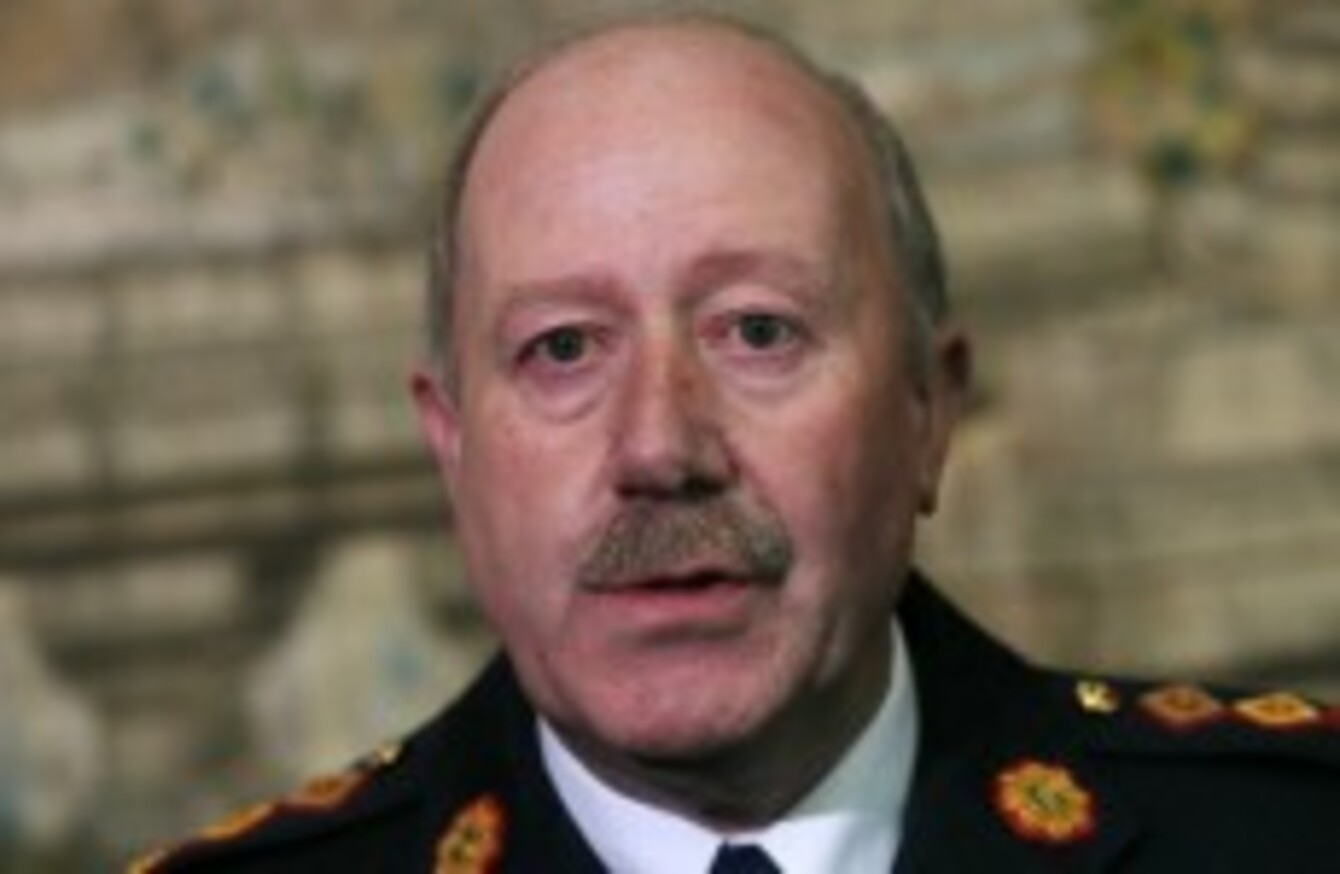 Image: Laura Hutton/Photocall Ireland
Image: Laura Hutton/Photocall Ireland
THE GARDA COMMISSIONER Martin Callinan is to appear before the Public Accounts Committee next month over the penalty points cancellation row.
The PAC announced this evening that Callinan, pictured here, will give evidence on 23 January as the committee attempts to get the bottom of how and why certain motorists' penalty points were cancelled.
Yesterday, the committee met in private and reportedly examined cases of penalty point cancellations contained in a Garda whistleblower file. Commissioner Callinan had asked for access to this file but had been refused.
Now PAC chairperson John McGuinness said that the committee would be using information from the whistleblower file on which to base its probe. The committee released a statement that said PAC is "entitled under law to receive and use this information". It continued:
The information received from the whistleblower will, for legal reasons, be anonymised and thereafter analysed in order that the Committee can fully examine the penalty point system.
The Committee wants to ensure that the appropriate controls are in place in relation to the cancellation of penalty points as any weaknesses in the system could potentially result in a significant loss of revenue to the State.
PAC said it believed that the whistleblower file could be used legally.
In June, Transport Minister Leo Varadkar said that the internal Garda report into allegations that gardai had wiped certain people's penalty points at their personal discretion was not enough.
That inquiry – by Assistant Commissioner John O'Mahoney – had found no evidence of corruption in the cancellation of fixed charge notices but disciplinary proceedings against three gardai were launched.