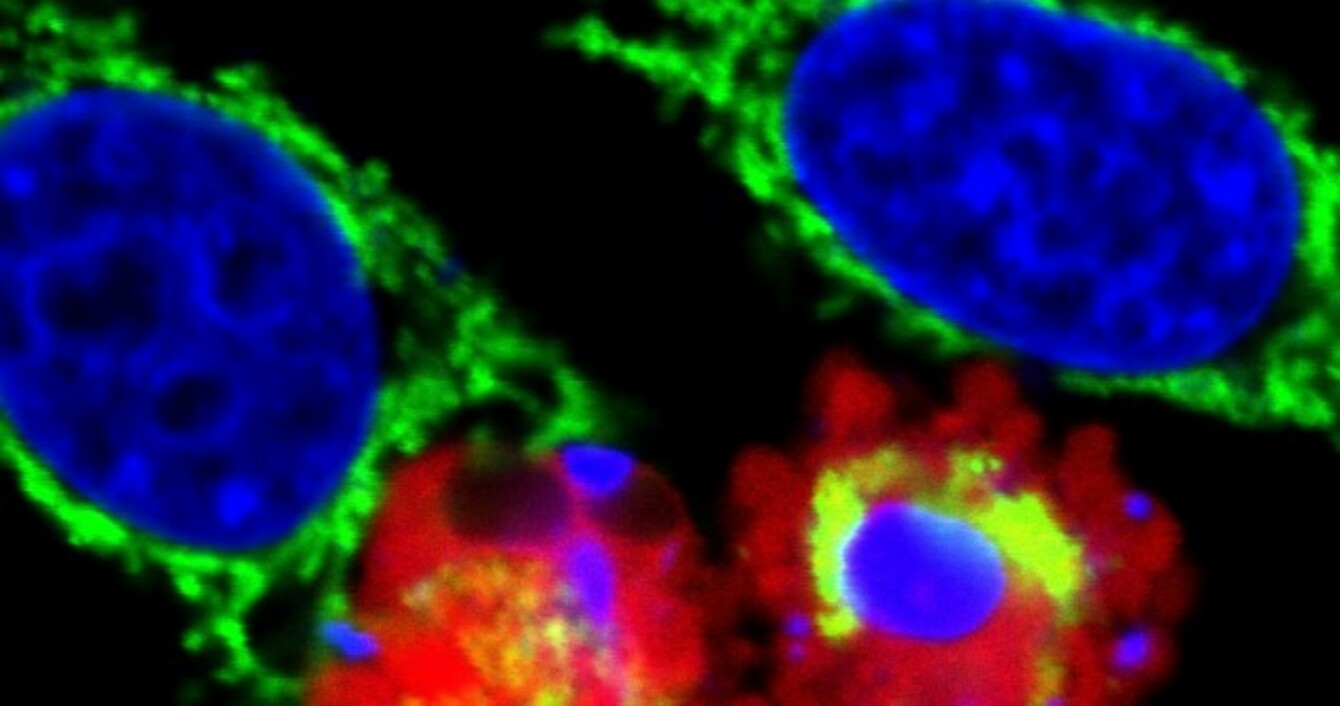 Parkin-induced cell death
Image: Trinity College
Parkin-induced cell death
Image: Trinity College
SCIENTISTS AT TRINITY College have made an important breakthrough that will help treat and possibly cure Parkinson's Disease.
The researchers have been examining the protein gene 'Parkin', and how it controls and repairs nerve cells in the brain.
Professor Seamus Martin headed up the team of scientists.
He told TheJournal.ie there is "no question" but that the breakthrough will improve treatment for sufferers of Parkinson's Disease.
"It's a step towards knowing what we can do to potentially develop cures. if you don't know why something is broken, you can't fix it."
Martin said that while it may have no immediate application, it's a major step in improving treatment and potentially one day finding a cure.
People living with Parkinson's Disease often have a mutated form of the Parkin gene, which may explain why damaged, dysfunctional nerve cells accumulate.
Although mutation of Parkin has been known to lead to an early onset form of Parkinson's for many years, understanding what it actually did within cells has been difficult to solve.
Cell destruction
The new research has found that damage to mitochondria (a component that helps cells take in and absorb nutrients) activates the Parkin protein, which results in one of two different outcomes: either self-destruction or a repair mode.
Martin said his team discovered that Parkin has a destruction mechanism whereby it can "identify when cells are past their sell-by date and get rid of them".
This discovery is surprising and turns on its head the way we thought that Parkin functions. Until now, we have thought of Parkin as a brake on cell death within nerve cells, helping to delay their death. However, our new data suggests the contrary.
The findings suggest that one of the problems in Parkinson's disease may be the failure to clear away sick nerve cells, to make way for healthy replacements.
The study, which was funded by Science Foundation Ireland, has been published in the internationally-renowned scientific journal Cell Reports.
Martin said that university research such as this is an "important public service that is absolutely essential" in the development of medication.