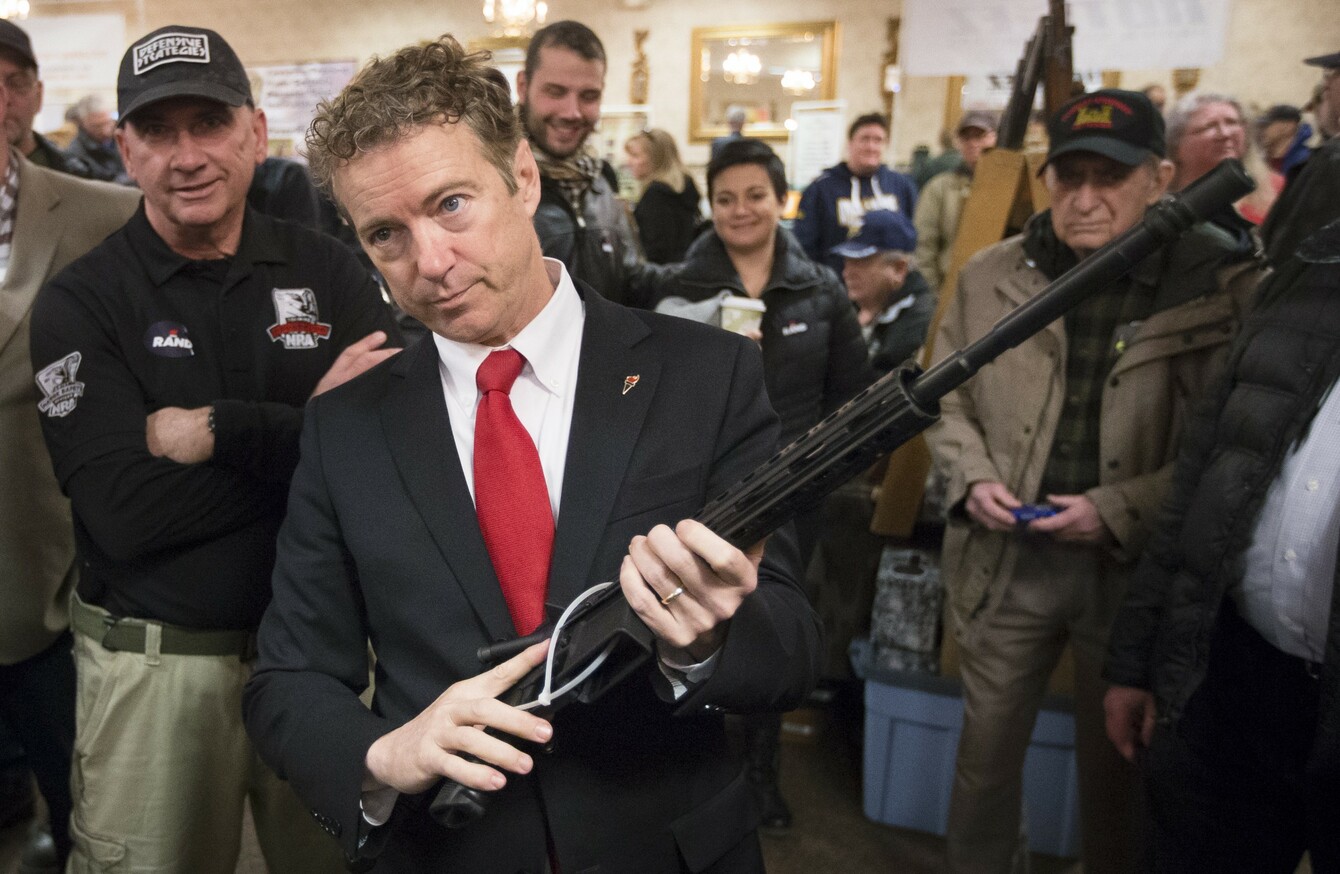 Image: Associated Press
Image: Associated Press
RAND PAUL HAS suspended his campaign to win the Republican presidential nomination after a poor showing in the Iowa caucuses.
The 53-year-old senator, once described by Time magazine as "the most interesting man in politics" finished fifth in the first electoral contest of the campaign, with 4.5% of the vote.
Paul, a libertarian stressing individual rights and privacy, is the son of former congressman and Ron Paul who sought the GOP nomination in 2008 and 2012.
"It's been an incredible honor to run a principled campaign for the White House," the senator said in a statement.
"Today, I will end where I began, ready and willing to fight for the cause of Liberty.
I will continue to carry the torch for Liberty in the United States Senate and I look forward to earning the privilege to represent the people of Kentucky for another term.
Paul's removal leaves the Republican field still crowded with ten White House hopefuls.
Ted Cruz edged out Donald Trump to take the first official win in the battle for the Republican nomination yesterday morning.
He took 27.7% of the vote ahead of Trump's 24.3% – while Marco Rubio also polled strongly with 23.1% of the vote.
Hillary Clinton narrowly beat Vermont senator Bernie Sanders on the Democratic side.
With reporting from AFP.