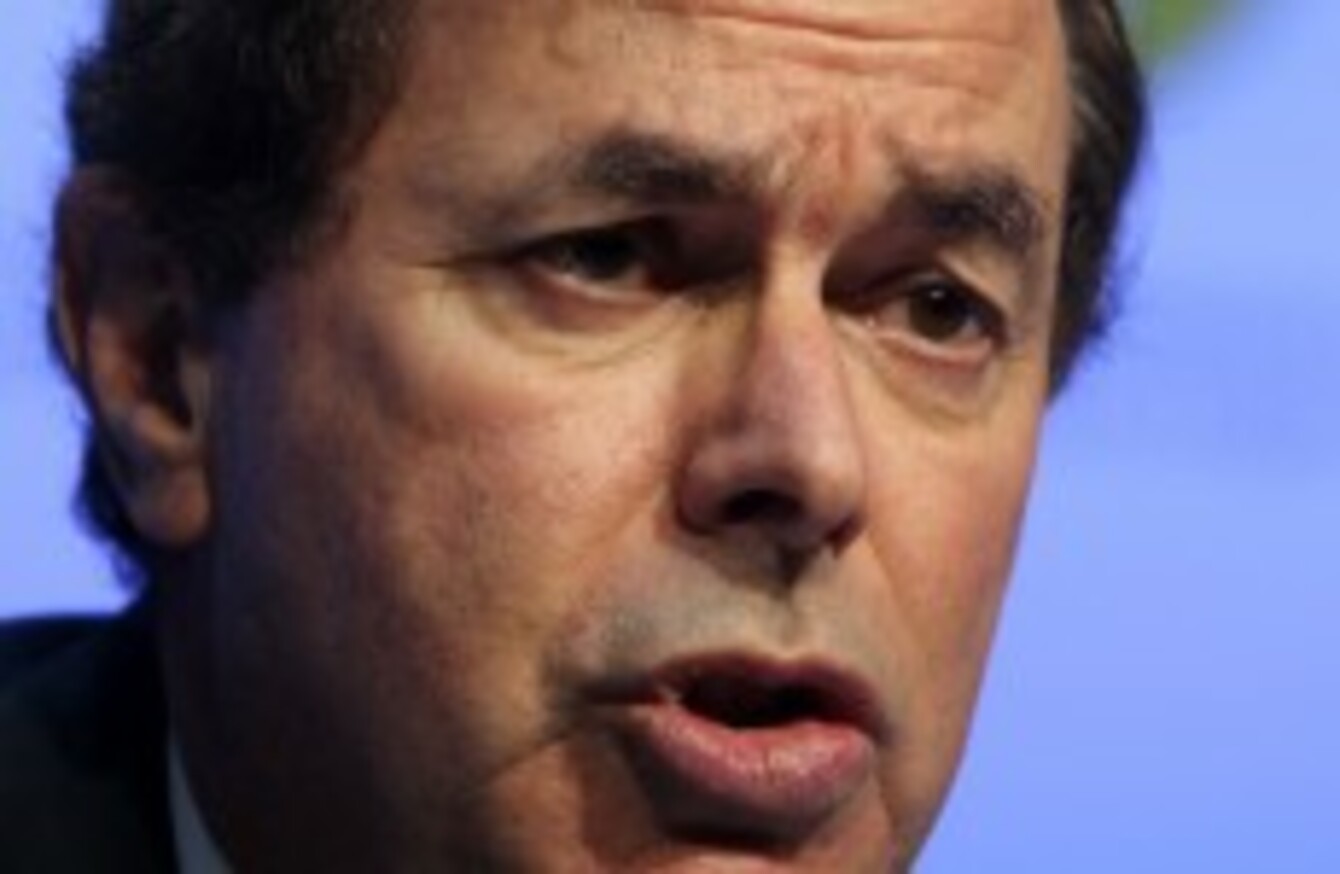 Minister for Justice and Equality Alan Shatter
Image: Sam Boal/Photocall Ireland
Minister for Justice and Equality Alan Shatter
Image: Sam Boal/Photocall Ireland
MINISTER FOR JUSTICE Alan Shatter said this evening that he was glad he did not bring his wife to the Association of Garda Sergeants and Inspectors' (AGSI) annual conference.
At the conference, the Minister was met with silence as he told the assembled AGSI members that the AGSI and the Garda Representative Association had "abdicated" their role in discussing new pay arrangements.
Speaking to Mary Wilson on Drivetime on RTÉ Radio One this evening, he said that his wife was invited by them to dinner at the event, but:
In the context of the manner in which the members of the AGSI conducted themselves that night, the speech delivered on their behalf by an inspector of the force, I'm pleased my wife didn't accompany me to that event as I don't think their conduct could be described as courteous or reasonable.
However, the Minister said he is happy to have had the opportunity to address this event. He said it is up to the gardaí to determine how they conduct themselves when guests are invited to address their conference.
Meanwhile, the Garda Representative Association has said it will not invite the minister to address its annual conference next month, RTÉ reports on its website.
He did not make any comment on the subject of disciplinary action that the Garda Commissioner Martin Callinan may take in relation to the gardaí who walked out while he was speaking at the AGSI event, saying as he did not believe it is appropriate to do so.
Today, the AGSI defended the members who walked out, saying they had a right to protest. The four members were from the AGSI's Carlow-Kilkenny branch.
Support
Minister Shatter said that the AGSI's general secretary John Redmond "constantly seeks to misrepresent me or my engagement with the AGSI" after being told of Redmond's description of an engagement they had.
Shatter said the Garda Commissioner has his full support, and he expects members of the force to do their duty and fulfil their statutory functions as they have done in the past.
He said he believes the gardaí should treat others with respect, including the commissioner, and said that both garda bodies over the years have fallen out with a succession of ministers over a variety of reasons. He said that unfortunately there seems to be a confrontational approach adopted by these bodies in addressing issues.