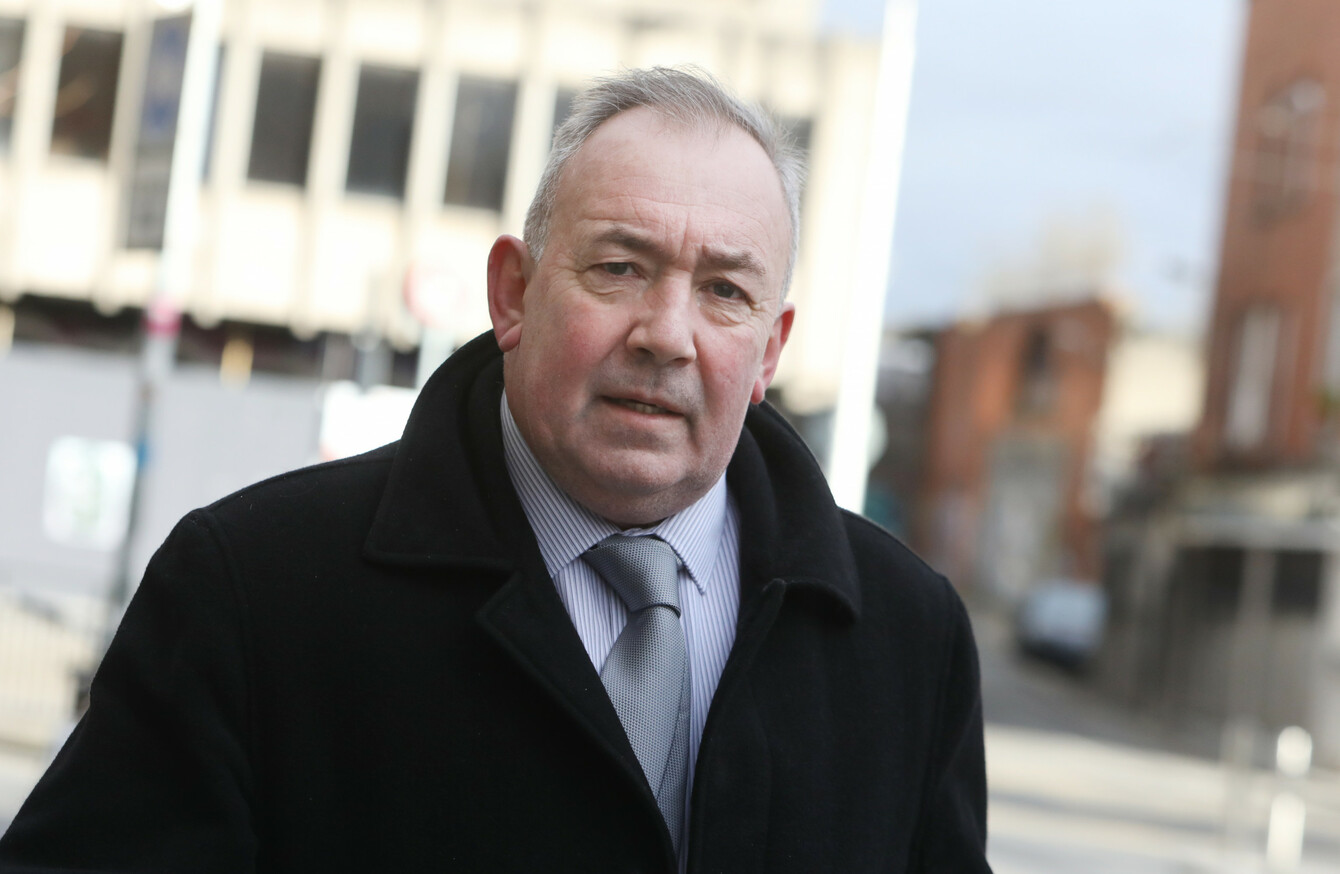 Nicky Kehoe arriving at the Four Courts today.
Image: Leah Farrell/Rollingnews.ie
Nicky Kehoe arriving at the Four Courts today.
Image: Leah Farrell/Rollingnews.ie
Updated at 10.45pm
A FORMER SINN Féin councillor has won a defamation case against RTÉ over comments made during a live radio debate.
Nicky Kehoe, a former IRA member, was awarded €3,500 in the High Court today, RTÉ reported.
Currently a political manager in Dublin, Kehoe took the action due to comments made about him during a live radio debate in October 2015.
RTÉ has said its lawyers are considering an appeal.
The jury found that the broadcaster was responsible for 35% of the defamation, while former Labour TD Joe Costello was responsible for the other 65%.
The jury also found that the contents of the broadcast meant that Kehoe was not a fit person to be involved in the democratic process.
Speaking to reports outside the court today, Kehoe said: "First of all, I came here to vindicate my name.
A jury of my peers vindicated my name, and I am really happy with that. My name means a lot to me. It means a lot to my community. It means a lot to the people who voted for me in two elections that I topped the poll that I am a good person. I've worked really, really hard for that.
In a statement released this evening, Costello responded to the outcome of the case to in an attempt to clarify the jury's findings.
"I would like to express my disappointment that a specific level of responsibility has been apportioned to me. I am at loss to understand why I have been referred to in the judgement," he said.
I was not a party to the case; I was not called as a witness in the case; I didn't name the plaintiff on the broadcast concerned; I was given no hearing in the case and no action was taken against me.
In fact, I wasn't aware that the case was taking place until I read the media reports.
"I am advised that the finding of the jury in relation to me has no legal significance or consequences," he added.
- with reporting from Gráinne Ní Aodha